From Press Release:
October 4th, 2022 – Build the ultimate starship, launch into the great unknown and take out enemy forces in starship building sim Cosmoteer: Starship Architect & Commander. Headed into early access on October 24th, Cosmoteer is FTL: Faster Than Light meets Prison Architect, which sees players create starships, assemble massive crews and explore multiple star systems to smash enemy ships into pieces.
Cosmoteer features extensive ship creation tools that offers vast scope for player creations what players can create. Form a crew ranging from half a dozen members to a thousand or more people, each with their own set of tasks to take on. Fully design how the ship is shaped and what the floor plan looks like. From where to put the engines and reactors to how many lasers to place, the ship creator is easy to use but offers plenty of complexity.
Dozens of star systems are waiting to be explored in Cosmoteer's several modes. The title of most famous "Cosmoteer" is up for grabs in the campaign mode, which can be played solo or with friends. Throughout the campaign players can accept bounty missions to defeat other ships for rewards. Players can also take their ship piloting and design skills to the test in online PvP modes. Those who aren't ready to battle other ships, can head into the Creative Mode where players can design cool starships with unlimited resources.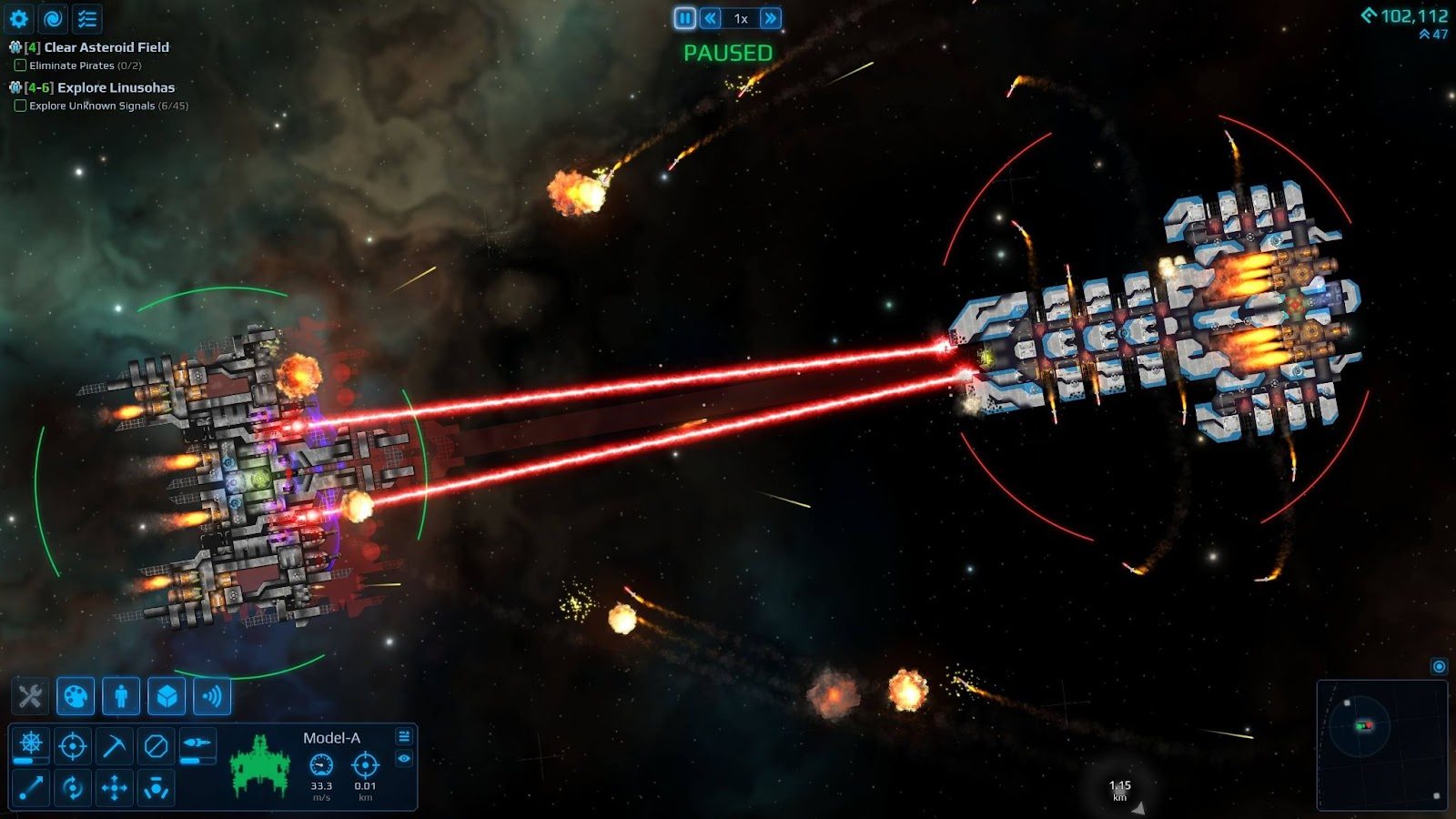 Features Include:
Creative, Intuitive, and Strategically interesting Starship Design
Physics-Driven Battles with Dynamic Module-Based Destruction
Sophisticated Ship's Crew Simulation that enhances the strategic depth of ship design
Career Mode (Explore a galaxy, go on missions, mine/scavenge resources)
PvP & Co-op Multiplayer
Cosmoteer: Starship Architect & Commander lands on PC in early access October 24th. Aspiring ship designers can wishlist the game on Steam now and check out the demo during Steam Next Fest from October 3rd-10th. Interviews with the developer are available upon request.