The first DLC  for the critically-acclaimed Titanfall is here, titled Expedition. The hype has died down, is this enough to draw people back in for more? If you're a Season Pass holder, this DLC is likely irrelevant to consider. But with no new modes, weapons, classes, or any items besides the three included maps can be a tough steak to chew.

Maps:
Runoff is an industrial, sunset soaked facility that features three levels of verticality of a map that spans lengthwise. It's not a bad map, but it feels pretty generic and samey to other maps from the base game.
War Games is the weakest map by far. It's cleverly disguised as a map from "Star Trek: The Next Generation" virtual room, the holodeck, but it features assets from the base game, merged into one solitary map as some weird "greatest hits" compilation that does nothing but disappoint. Visually it's quite stunning and feels different than any other map to date, but just doesn't work. It doesn't feel like your efforts are contributing to anything real, because in the context of the game, it doesn't.
Swampland is the star of this expansion. It features a very tall forest of an unknown planet. The loading screen tells you about how after the battle on the map, Demeter, did they leave and landed on this uncharted planet and started setting up bases. It has the feelings of Mayan or Aztec cultures in the native building structures, and the map itself really lacks much technology and is visually different and doing parkour from tree to tree is wholly exhilarating.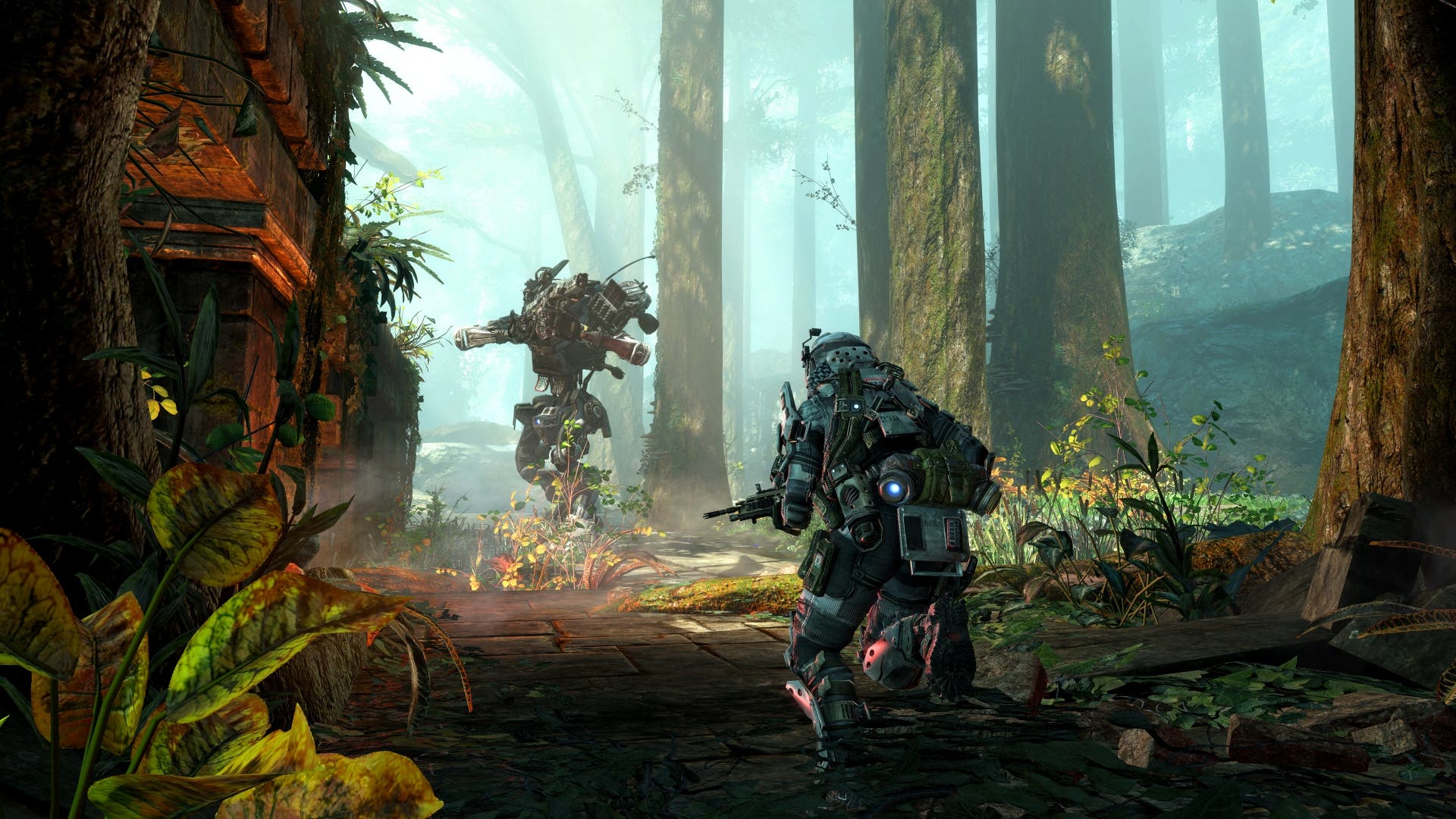 Expedition Attrition and Expedition Variety Pack are the new playlists available, that include only the new maps. As it stands now, there's no way to play the new maps mixed in with the old maps. So be careful about playing the new maps so that don't wear out their welcome. Because they will, as there's only three.
That being said, thew new DLC should reinvigorate the game as the player counts have begun to stagnate. I think the timing is absolutely perfect for something new for the game to drop. It just feels just one map or item short of something great. Respawn has been clear that modes will not be a part of their DLC plan, it feels a bit lacking as a complete package. Expedition, separately is a bit of a disappointment, but when the Season Pass is complete and all three DLC packs are out, remains to be seen if it is worth it.
If you're buying this DLC a la carte, you're going to be disappointed. The $10 price tag is modest for what you're given, but the maps themselves are very much lacking, with the exceptional standout of Swampland. If you've already purchased the Season Pass, this is passable to get you back into the game, to further your generation level.
An Origin code for the Season Pass was provided by CheapShark for review purposes