Historical accuracy is something that Europa Universalis IV is driven by. One of the ways the base game faltered (which was noted in the review), was the way the trade system was severely lacking and kind of superficial in the ways that it didn't go as deep as it should have, evidenced by the lack of a tutorial. Paradox Development Studio has done more than augment an overhauled trade economy, they've given new avenues for a new type of economic power without bringing about war.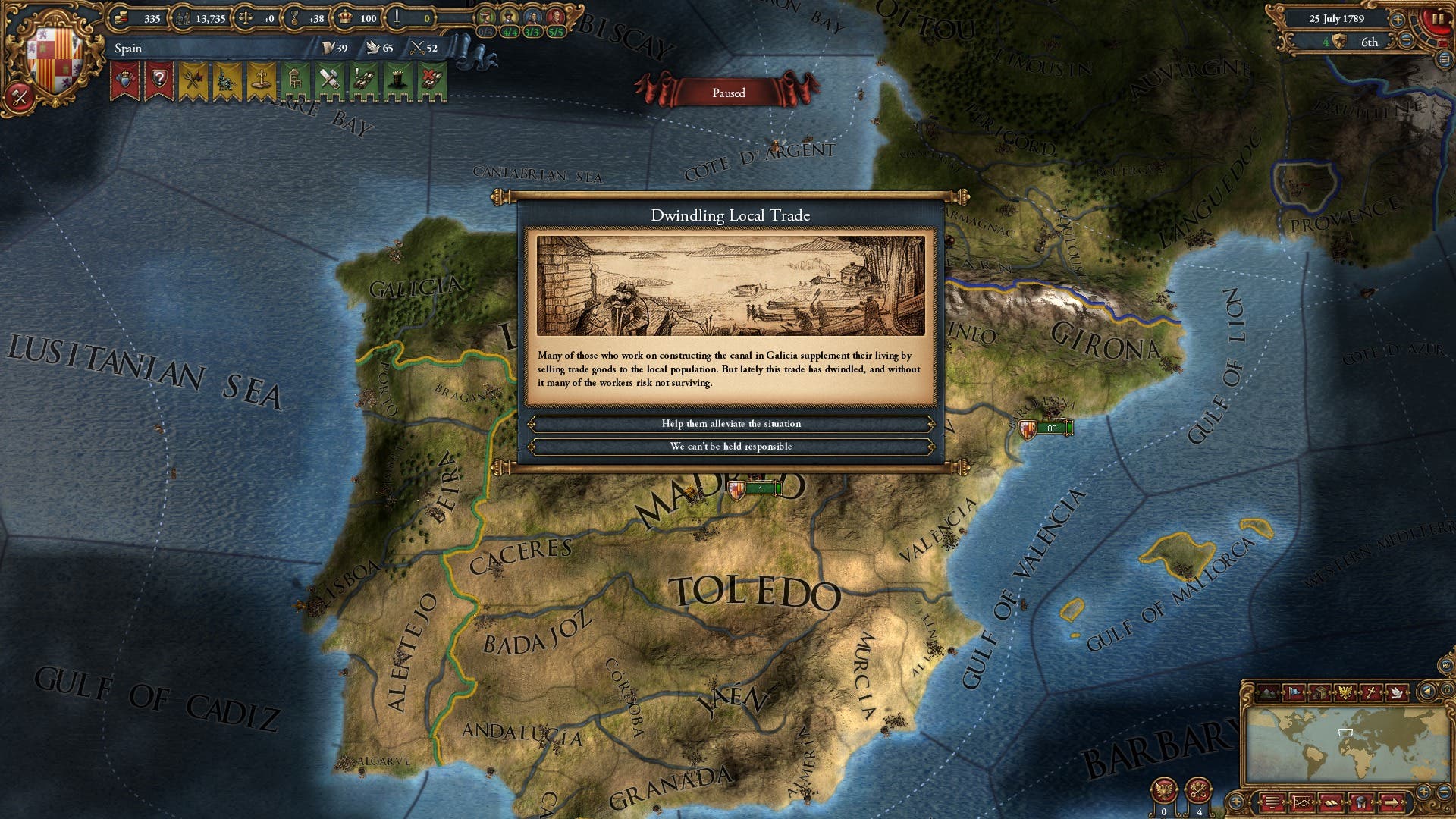 Wealth of Nations bears resemblance to the Crusader Kings II expansion: The Old Republic by boosting a weak trade system into a more sinister and/or peaceful way of playing. Want to ask for trade power? Do it. Want to be a sleazeball and sabotage trade routes? Go right ahead. The options open up wide.
Mediterranean nations tend to be natural locations to seize controls of the seas for trade. But you'll see improvements with a nation like France being able to start trade routes and end up successful and powerful as a result, despite maybe already being at war. Trade capitals can now be created, outside of a regular capital if you have a province that's coastal that you want to benefit from sea trading.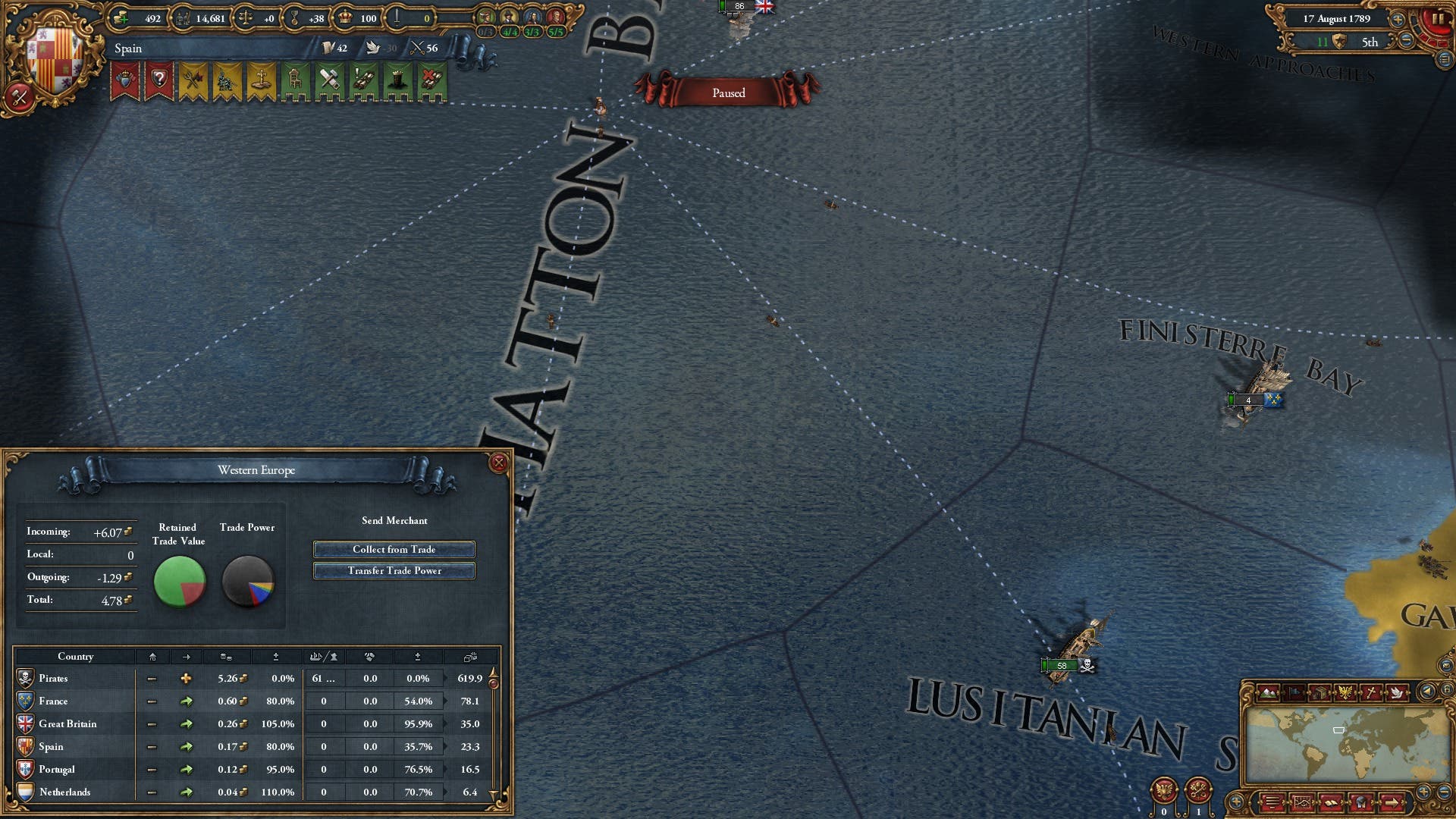 You can even create canals, such as the Panama Canal or Suez Canal. Canals are minor aspect as there are so few, but can be a major win for those who control it. The only drawback is that the creation of canals are late-game goals, and not something mid-game. The reason this is a bit disappointing, is that you don't get to spend much time relishing in the advantages it brings, making it feel like an afterthought. But is pretty cool seeing these appear on the map.
Privateers can be sent out, formed from light ships, and will turn into a pirate nation. A word of caution, these can also can create conflict and bring about war. And if you're playing as a country historically known for having bad armies, can be catastrophic as time goes on. But pirate nations will be quite powerful and have scenarios that cater to the pirate life.
Land-locked nations need not to fret. There's now improved inland trading, allowing you to earn bonuses and improve diplomacy with other inland traders, just like anything seafaring.
With the release of this expansion, version 1.6 was simultaneously released that gives a lot of improvements to the whole game and not just the trading aspect. There has been some strife with that, and so hotfix 1.6.1 patch was released that touches on some of that. Future patches should iron out the rest of anything that's lingering.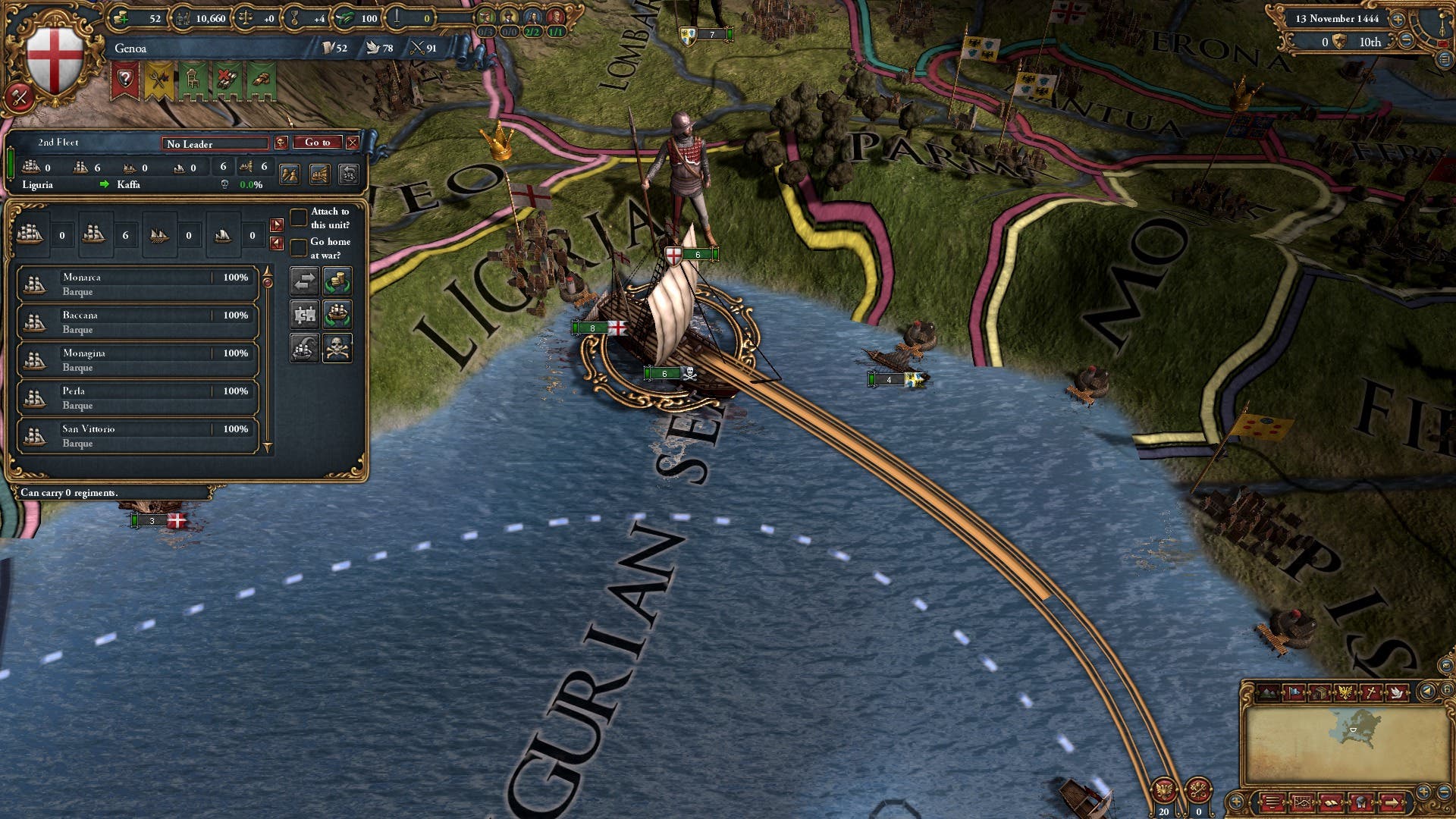 Europa Universalis IV is much improved as a result of the additions that Wealth of Nations brings. This expansion, much like the fantastic Conquest of Paradise, is a bit challenging for newcomers. The expansion embeds itself into the core game, without requiring you to play a specific nation in order to gain the benefits of having a trade empire. So those who are willing to invest in the time of establishing something like the East India Company, are in for a treat.
A Steam code for the Expansion was provided by Paradox for review purposes