Raptr introduces PC Gameplay Video Recording and Streaming for AMD and NVIDIA users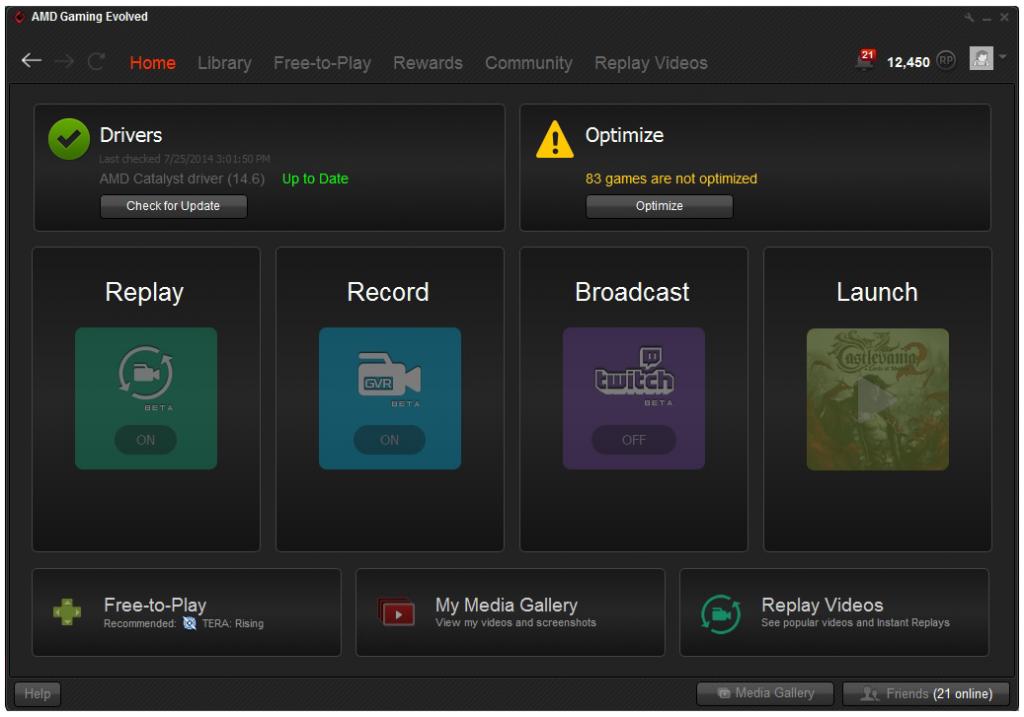 Raptr, a leading online service for PC gamers, today introduced a major update that elevates gameplay video capture to a new level. Foremost among the advancements is the ability to record or stream gameplay video with virtually no degradation of system performance thanks to hardware encoding support across both AMD- and Nvidia-based graphics processors (GPUs).  Equally important, today's Raptr update adds a complete solution that goes beyond simply recording video by facilitating the seamless uploading and sharing of videos to create a truly social experience around the gameplay moments users want to save and celebrate.
Dubbed the Game Video Recorder (GVR™), Raptr's video capture solution includes the ability to stream or record gameplay videos of any length. The new Instant Replay feature leverages the GVR functionality and enables users to save up to 20 minutes of gameplay even after it's happened.  Other new features include automated uploading and sharing of recorded gameplay, and an online destination where gameplay clips are shared and curated via the Raptr community of 30 million gamers. Both the GVR and live streaming functions in Raptr are supported across more than 5,000 games, compared to 169 games supported by Nvidia's GeForce Experience.
"Watching recorded and live-streamed PC gameplay footage has quietly become a massive trend involving tens of millions of viewers and billions of hours spent watching," noted Raptr co-founder and CEO Dennis Fong. "But to date, only a modest fraction of gamers actually record and stream some of their gaming exploits, because the tools haven't been easy, accessible or resource-efficient enough. We're excited to be improving the process and experience in all of those areas, and at the same time offering nearly universal support for all the latest GPUs regardless of manufacturer. This marks another big step forward in our ongoing effort to help make PC gaming consistently awesome."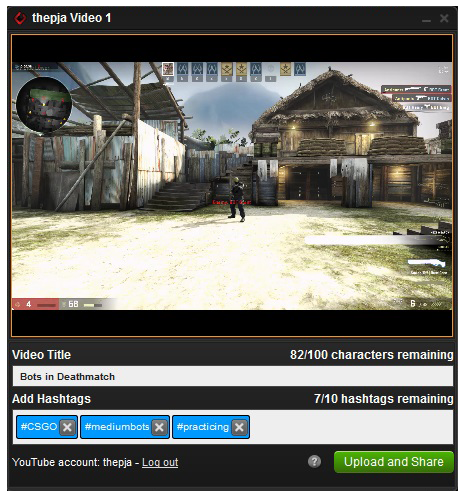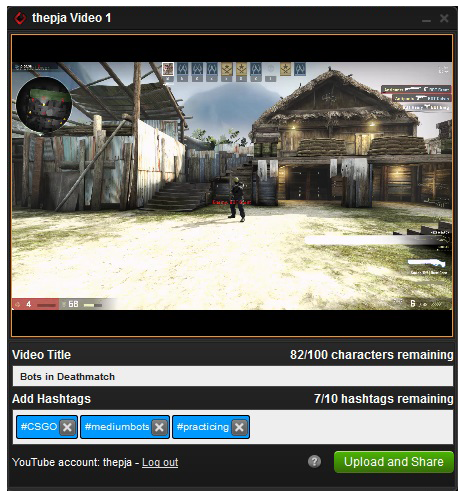 As part of both the GVR and streaming features in Raptr, users now have the option of including their own real-time reactions to the in-game excitement by using the webcam and microphone in their PC to create a picture-in-picture effect. Recording or streaming with Raptr has virtually no impact on system performance, and works equally well on all late-model AMD and Nvidia graphics cards. For recorded gameplay, users simply select the clips they want to share post-game, label them with hashtags and upload them automatically to Raptr.com, with one-click sharing to Facebook and Twitter.