Lovely Planet gets Global Leaderboards and Discusses Game Prices
Today 'Lovely Planet' gets an update, including Global Leaderboards at the end of each level, so that players can see their own rank, compare it with Steam friends, and see the top World Record holders.

At the same time they're launching the Original Soundtrack by Calum Bowen as DLC on Steam for $2.99 (http://store.steampowered.com/app/317890/). Many people have said we priced the game too cheap, so by buying the OST people can show their support.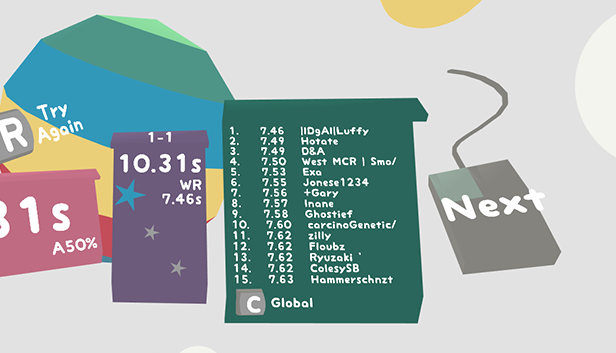 It seems there's been some discussions on Lovely Planet's price, and they decided to address that here:
Let's talk about game prices. 

Lovely Planet is priced at $5.99 and we feel like this is the right price for it. Many will argue that we're starting a race to the bottom, much like the AppStore has driven prices down, but I believe the market will adjust itself. We're all already used to buying games super-cheap during sales. Developers know that sales bring in most revenue. And many people hold off buying games until sales. So by pricing the game lower from the get-go, we open up to that audience that'd otherwise wait for a sale. You also create more value for the end-user, and that's becoming more and more important – value per dollar.