Tiny Wizard is Very Free and Very Alpha, and the dev is looking for your feedback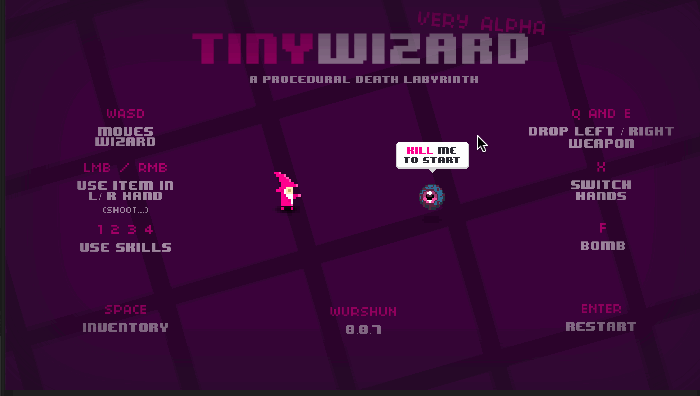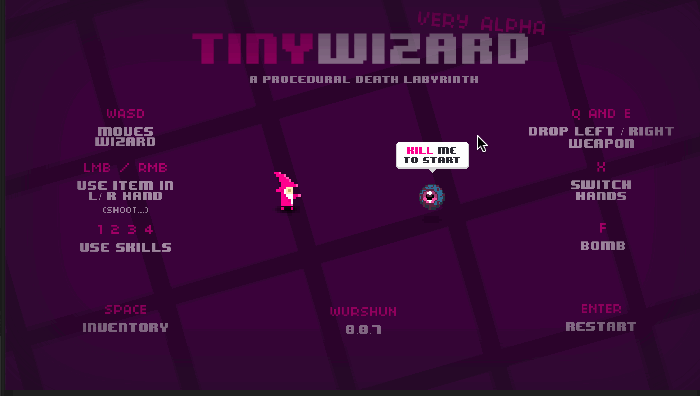 Tiny Wizard is the continuation of a Ludum Dare project from 2012 from developer, Hannes Rahm. The game is off to a good start, but the developer wants your feedback to help the game be better, and doing it all for free is really awesome.
Hannes goes onto explain his game:
This is my new project: Tiny Wizard.
A small, fast paced, procedural death labyrinth with combat focus.
Features mayhem, procedural dungeon layouts, fun spells, nasty foes and perma death.
Having played it myself, it's very enjoyable, but as the game states, it's very alpha. So there are bugs and things missing, yada yada. But it's free and you should play it.
Grab the game here: http://forums.tigsource.com/index.php?topic=39875.0 – and while you're at it, leave some feedback after you've played it. That would be the nice thing to do for a tiny developer making this pretty awesome game, Tiny Wizard,yeah?
If you need further convincing, gameplay shows the game in action on Gfycat either in original GIF or HTML5: http://gfycat.com/InferiorFirmCurassow