Cosmic DJ leaves the interstellar space of Early Access and releases fully on Steam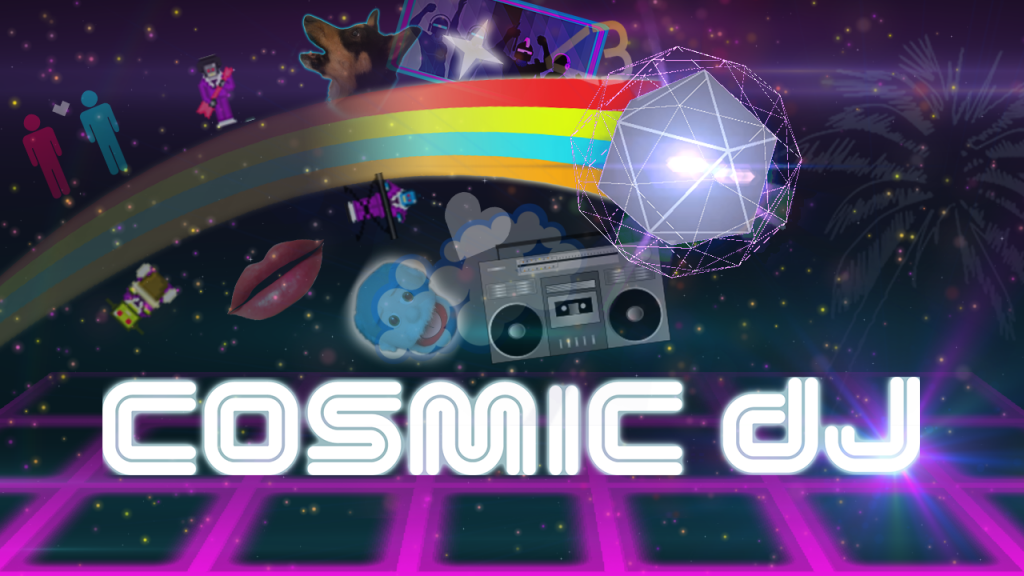 The musical geniuses at GL33K and everyone's favorite lo-fi game publisher Devolver Digital dropped the needle and released Cosmic DJ for iPad on the App Store today for $2.99 (https://itunes.apple.com/us/app/cosmic-dj/id911017625).
The game also left Steam Early Access today to become a fully bona fide release for PC and Mac, for $2.69 with a special 10% off launch discount: http://store.steampowered.com/app/297110/.
Cosmic DJ is equal parts game and music sequencer. Players are tasked with repairing the intergalactic Jamtenna network by creating original tracks that help them complete quests like helping long lost lovers reunite, or returning a Corgi's head to its body.
Music creation is based on classic drum machine interactions with intuitive, tap-based and grid sequencer inputs. A quick pick-up-and-play musical experience, beginners, seasoned musicians, and everyone in between can groove their way to becoming the most legendary Cosmic DJs. After players create original tracks, they can snap selfies and use stickers to create their own album art and upload their creations to Soundcloud.
"For anyone who thinks we're sellouts for making a music game, I just want to take this opportunity to let you know we've made glow sticks available as in-app purchases," said Devolver Digital CFO Fork Parker. "Hell, for the additional price of $99 I'll even share a groovy personal playlist with you."]