Dovetail Games Fishing comes to Steam Early Access today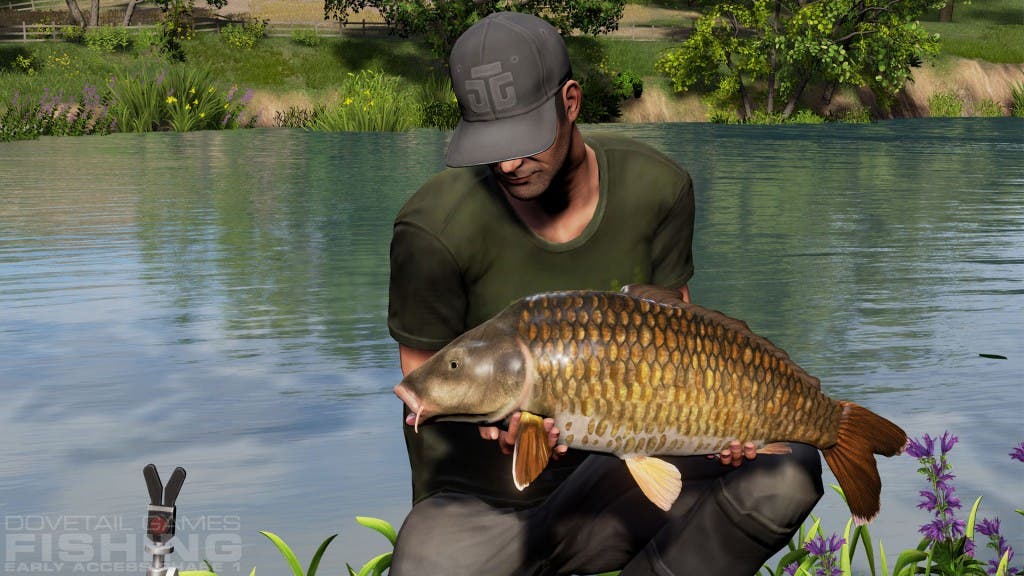 Dovetail Games today released Dovetail Games Fishing, a new simulation video game still in production, to Steam via Early Access. Besides being the latest project from the team behind the market-leading Train Simulator franchise, Dovetail Games Fishing is perhaps most notable for the fact that it is a fishing game that initially won't focus on catching fish. Instead players will be challenged with mastering the art of casting and reeling.
"Our second phase of Early Access, coming later this year, will introduce fish AI that very closely mirrors the real thing. We took the decision to only feature simple practice fish in our initial release due to the importance of casting to the sport. Rather than muddy the initial game experience and player feedback with distractions, we wanted to make sure we had designed casting in an intuitive and engaging way that rewards player skill, " explained Dovetail Games' Development Director, Darren Potter. "We've tried to approach Early Access in such a way that allows us to thoroughly evaluate and respond to feedback while sticking to a solid development timeline that will see the game being finished with the best possible experience for players."
Built with Unreal Engine 4, Dovetail Games Fishing is a new breed of outdoor sport simulation that faithfully depicts the real-world competitive and recreational angling experience. Players will need to choose the right tools for the job at hand to locate, attract and land their wily prey. The full adventure will eventually expand to encompass a worldwide variety of species, environments and fishing styles, including carp, bass and fly-fishing.
The first phase of the game – going live today – introduces what Dovetail calls 'total cast control,' an innovative physics-based casting system designed to capture the genuine weight and feel of casting and reeling. Players will be able to hone their technique in a number of challenge modes and even catch some basic representations of fish.
Dovetail Games Fishing is now available on PC through Steam Early Access for $6.99. The game can be found here:http://store.steampowered.com/app/314520. The next phase of development, which will add realistic fish AI, is expected to arrive before the end of 2014, with a full release of the finished title currently scheduled for 2015 for PC and other platforms.