Dovetail Games Fishing enters Phase 2 on Steam Early Access
Dovetail Games today announced that Dovetail Games Fishing, its new simulation video game still in production, has entered the second phase of Early Access launch on Steam.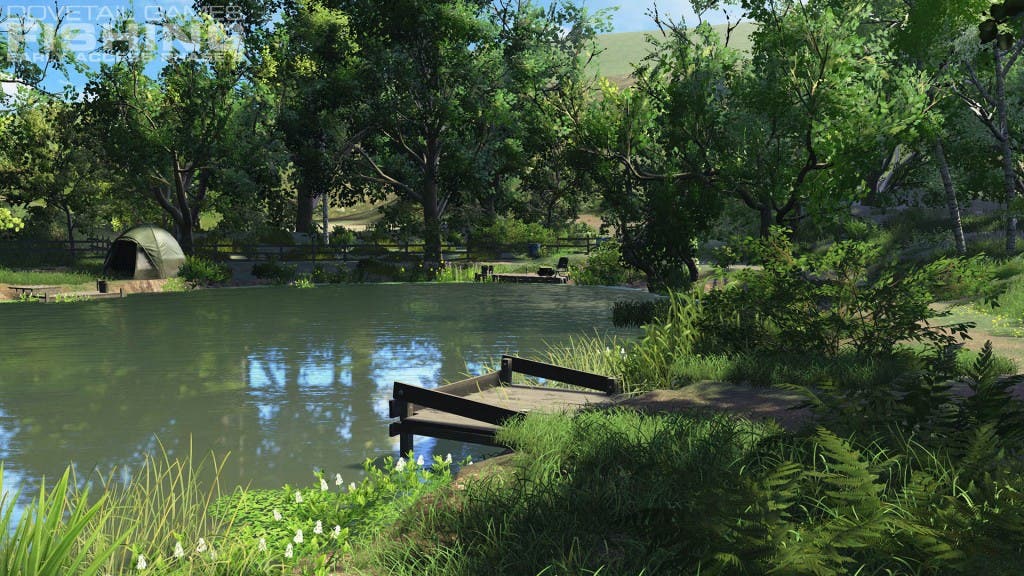 The key feature of this phase is the addition of fish AI.  In order to accurately recreate the way that fish behave, both as part of the entire lake population and as individual fish, Dovetail Games has created two different systems to manage fish AI. Global Fish AI is the underlying behavior system for the general population of fish in the lake and determines how the fish move around and behave in their habitat.  To supplement the Global Fish AI, a new Local Fish AI feature has also been added, which creates individually simulated fish, showing how they behave in specific situations.
In addition to the AI, the new lake exploration feature will increase the player's chance of making a catch. Players will now be able to experience different fish 'shows,' to guide them to where the fish are located in the lake.  Observant players will notice bubbles breaking on the surface of the water, ripples and water splashes where fish breach the surface.  Players now have the opportunity to explore the lake environment and fish from different pegs so they can find the best places to fish from.
"Our second phase of Early Access not only introduces a variety of fish, with a greater range of shapes and sizes, but also adds behavior to the fish via our new AI system," said Dovetail Games' Development Director, Darren Potter. "We are keen to hear players' experiences of how they feel the fish behave and react so that we can continue to create the most realistic fishing experience possible."
Built with Unreal Engine 4®, Dovetail Games Fishing is a new breed of outdoor sport simulation that faithfully depicts the real-world competitive and recreational angling experience. Players will need to choose the right tools for the job at hand to locate, attract and land their wily prey. The full adventure will eventually expand to encompass a worldwide variety of species, environments and fishing styles, including coarse, bass and fly-fishing.