Sorceror King enters Beta 4, brings Hundreds of Quests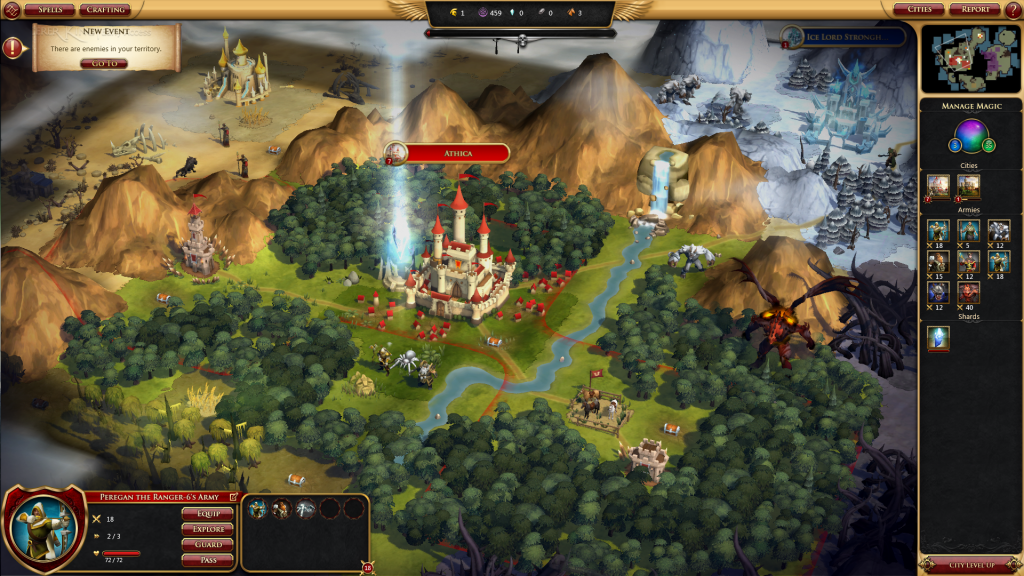 Stardock updated the beta today for its asymmetrical fantasy 4X, Sorcerer King, with a huge list of graphical and gameplay improvements for players to foil the titular evil overlord's plans with. Hundreds of new quests and interactions give rise to new emergent narratives, the Enchantment system takes crafting to a new level, the Tinkerer sovereign unlocks the full potential of the new and improved crafting system, custom sovereigns allow players to build their ideal avatar, and a slew of graphical updates bring the desperate struggle to stop the Sorcerer King to life.
Sorcerer King is a different kind of 4X game from Stardock, one of the longest-tenured independent studios in the video game industry. There are no evenly matched rivals to race against here; the game itself is out to get you. The evil Sorcerer King is slowly sucking the magic from the world and its inhabitants to fuel his ascension to godhood. You must carve out enough of a kingdom from the wreckage to assemble one last army of heroes and soldiers to storm his dark stronghold in a final deadly challenge to his absolute authority. His evil empire will crush you like a bug if you look like too much of a threat, though, so making your move too early will only doom the world's last hope for survival.
Enchanting the items your heroes and armies take into battle opens up a new level of customization – and power. Speed up your spellcasters for maximum arcane desolation, give frontline troops vampiric weapons that convert their enemies' deaths into mana, lend your archers magical accuracy, and more. Mixing and matching across dozens of properties, multiple enchantments per item, and several equipment slots per unit lets players create the perfect army to carry out their strategies.
Sovereign customization gives players even more tools to personalize their quest against the Sorcerer King. Combine your favorite starting hero, spellbook loadout, and unique ability to create an avatar that supports your favored strategies. The addition of the Tinkerer sovereign makes the available pool of attributes that much wider with his special crafting recipes, loot-focused armies, and devastating Dwarf Lord hero.
Stardock has also improved Sorcerer King's graphics across the board. Improved lighting, additional alien and shattered landscapes, and many new models and animations make the overworld a vastly more diverse and attractive place.
Sorcerer King is now available via Steam Early Access for $39.99 at http://store.steampowered.com/app/241990/, and is slated for a spring 2015 release.