New Revenant Profession unveiled for Guild Wars 2: Heart of Thorns expansion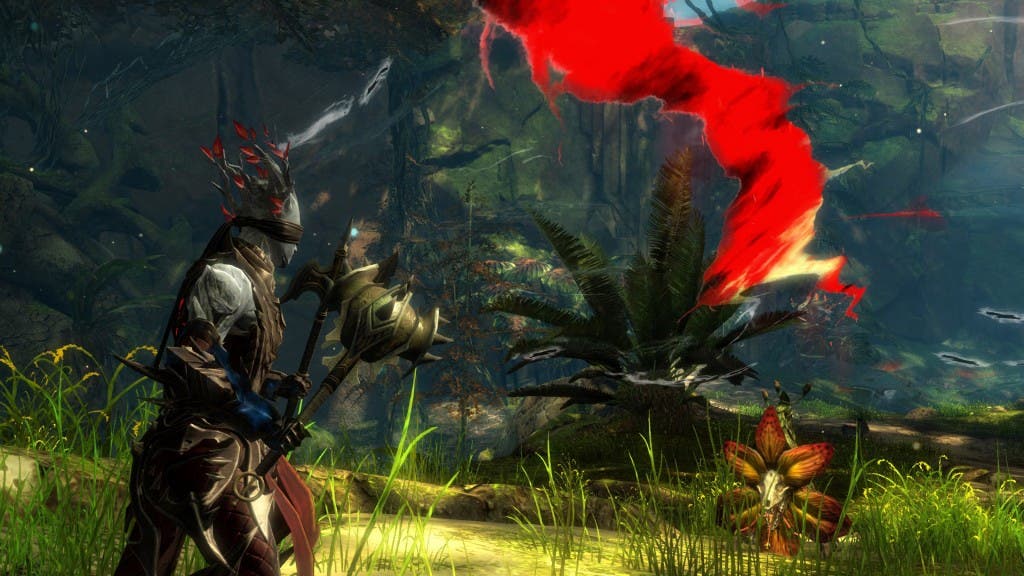 ArenaNet is revealing details about the revenant, the all-new profession coming to Guild Wars 2: Heart of Thorns, the upcoming expansion to Guild Wars 2. That includes the first in-game glimpse of the revenant and its unique skills in action airing on the studio's Points of Interest livestream this Friday on Twitch. 
ArenaNet's Roy Cronacher, Game Designer, has published a blog post delving into the weapons and skills coming with the new profession. Revenants are heavy-armored masters of the Mists, with the ability to evoke powers from legends of Guild Wars lore and harness those energies in battle. The blog can be read here: https://www.guildwars2.com/en/news/revenant-the-master-of-the-mists/.
ArenaNet will demo the revenant for the first time on Points of Interest, the official Guild Wars 2 livestream airing Friday, February 20 at 12 p.m. PST on www.twitch.tv/GuildWars2. Cronacher will join Game Design Lead Jon Peters and host Rubi Bayer as they highlight why players should get excited for the new profession. They're giving the first peek at the revenant's ability to channel Guild Wars legends such as the demon Mallyx the Unyielding and legendary dwarf king Jalis Iron-hammer.