"What's old is new again", or so they say. With the release of MX vs ATV Unleashed on Steam last week, it seemingly feels like it's 2006 again. This release sees the light of day thanks to new publisher, Nordic Games taking over for the defunct THQ. This re-published game, appearing on Steam for the very first time gives a glimpse back in time with a world where games were easy to play, fun, and full of crazy ideas.
The thing to address first and foremost is that this game did in fact come out 9 years ago. And it is largely unchanged, save for it being able to run on modern systems. MX vs ATV Unleashed works surprisingly well, as I'm able to use my DualShock 4 without any finagling. Sadly though, the resolution does not go beyond 1280×1024. The game still looks good, and runs above 60fps, but running at my native resolution would look so much better. But I imagine the textures were not designed for that.
The game's soundtrack is a moment in time, with the likes of Powerman 5000, Papa Roach, and Nickelback occupying the selection. If that isn't a statement of the era, I don't know what is. If you happen to dislike any given song (but why on Earth would you?), you can disable them in the jukebox setting.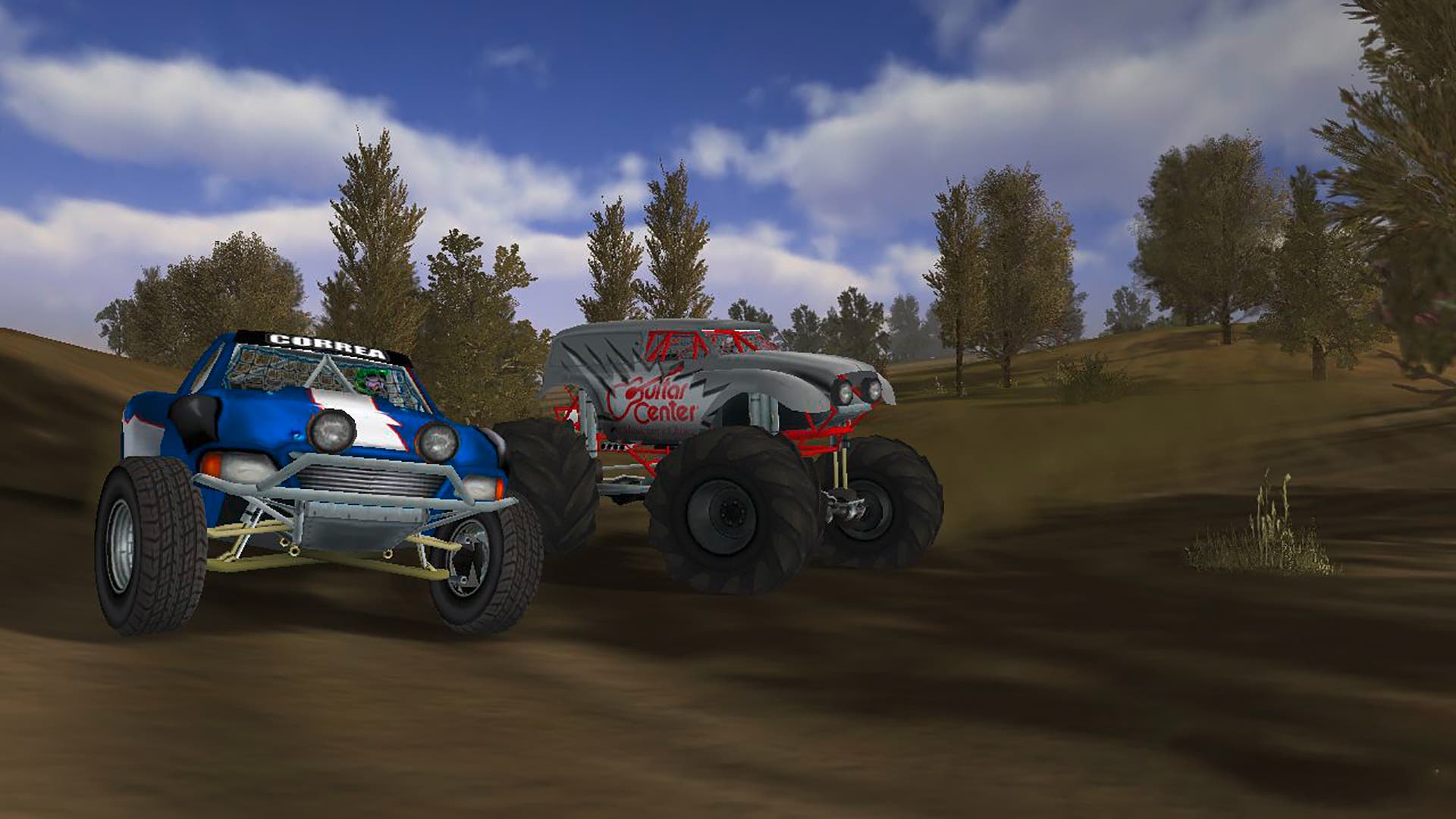 MX vs ATV Unleashed is a game all about style and freedom. You'll control your rider using a multitude of different vehicles such as MX bikes, ATVs, dune buggies, golf carts, monster trucks, and even helicopters and biplanes. You'll earn tons of unlockable vehicles and customization options simply through playing the career.
All of this across varied modes such as Quick Races, Freestyle Rounds, and the Multiplayer. The game's free mode, is a bit limited this time around compared to the previous games. However the game's true depth is done through the career mode. When racing the AI, it puts up a good fight during races to keep things close, but sometimes you can break away and dominate. When doing tricks, it is a bit of a letdown that no matter which one you pull off, the point value is the same with each trick, even as some are more difficult to return to the resting position with.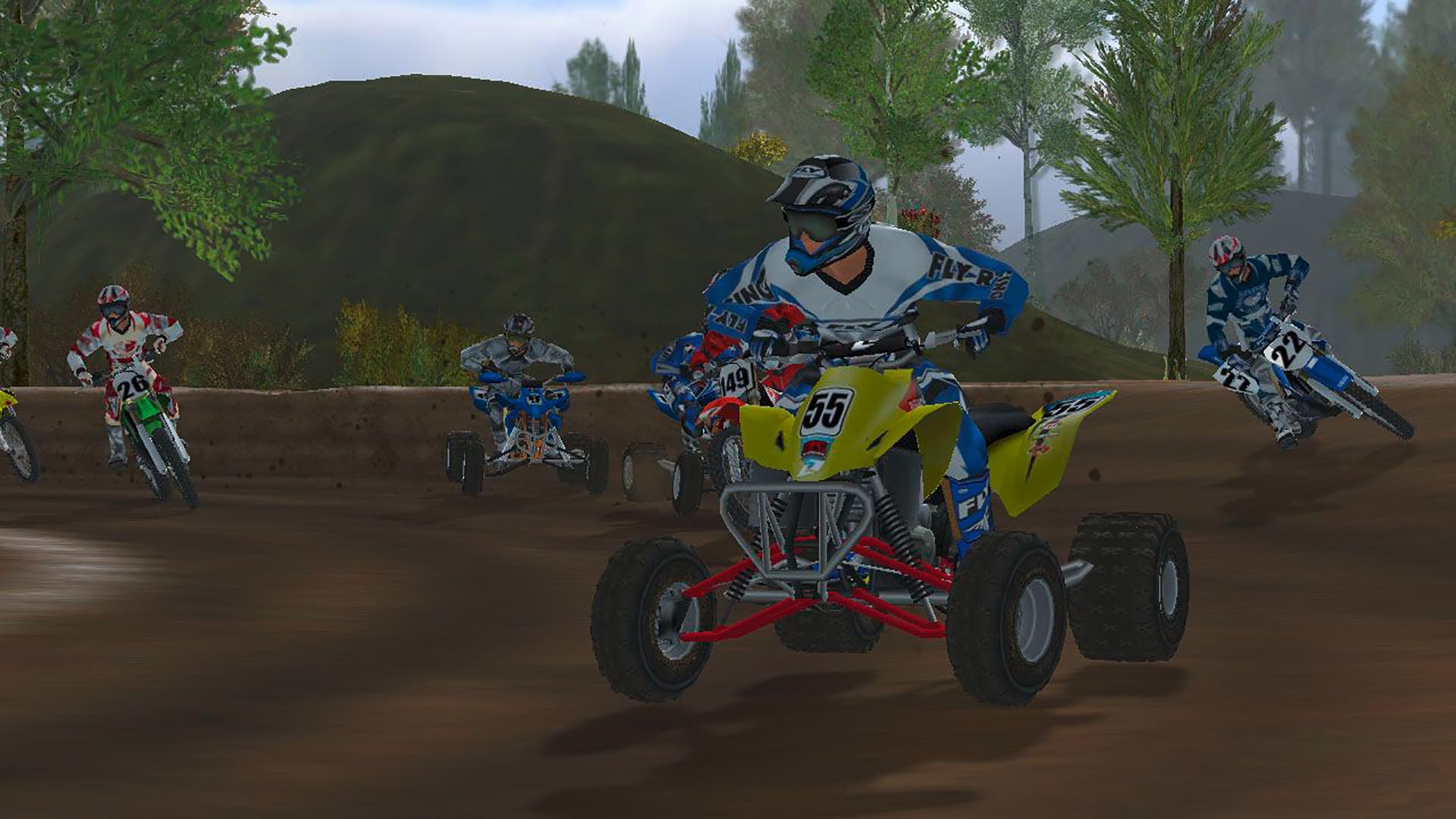 The gameplay solidly holds up, except for some strange physics issues and inconsistencies when vehicles collide not attributing their weight properly. It's not a nuisance or anything, but it's just something you really start to notice the longer you play.
Exclusive to the PC version then, as it is now is the track editor. While you can't create everything,  you can create everything from complex supercross tracks to dumb, extra long ramps for maximum air. It's a neat addition that really extends the life of the game, even so many years later. It is just so easy to create a track and start playing it, that you don't care about anything else.
Nearly ten years later, the air races in MX vs ATV Unleashed are just as infuriating as they were when I played this on a PlayStation 2. MX vs ATV Unleashed is a solid racing and trick game that's only held back by technical limitations. Those looking for a Remastered or otherwise HD remix of this game will be disappointed. It hasn't really held up over the years, but it is still worth playing as the price is just right.
A Steam code was provided by Nordic Games for review purposes