Tropico 4 gets a demo on PlayStation 4 today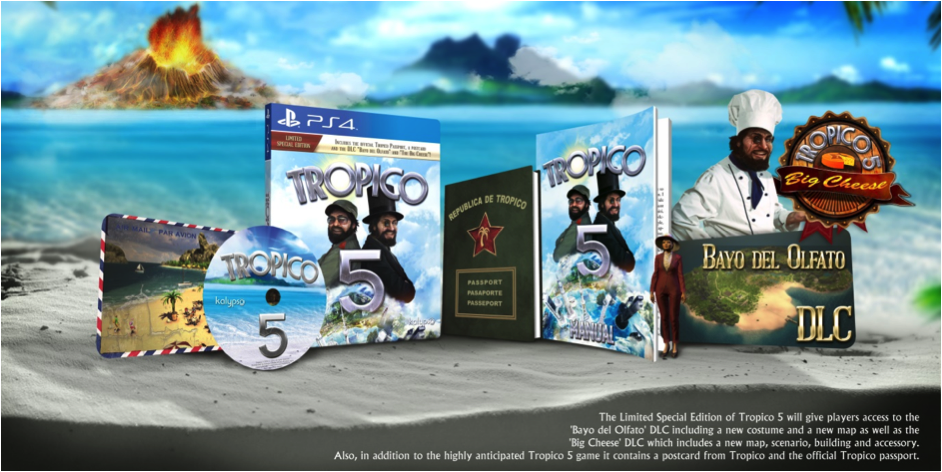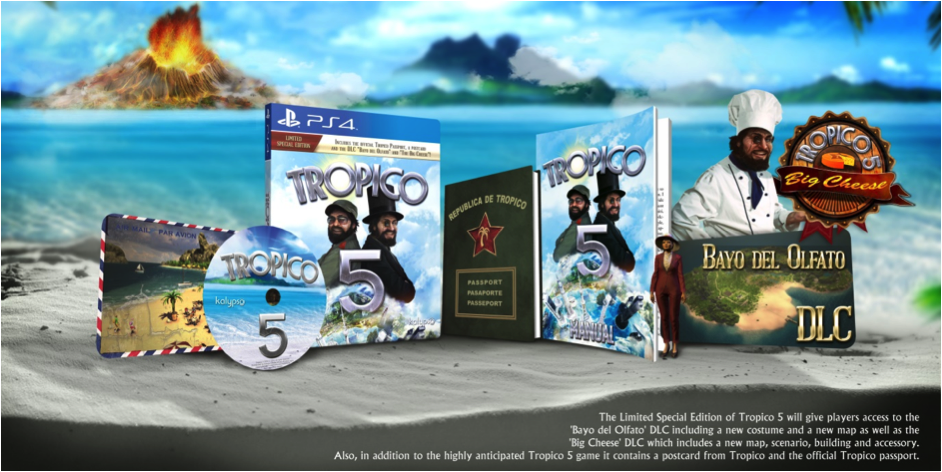 The borders of Tropico are now open to all PlayStation 4 owners. The Tropico 5 demo for PlayStation 4 offers a sneak peek at the vast universe of Tropico. The single player demo contains the game tutorial, two campaign missions, one sandbox scenario, and a modest population cap of 500 Tropicans.
The reception of Tropico 5 from PlayStation® strategy players has exceeded expectations with its launch and reached into Top 10 categories across the globe. Though as any long-time Tropico resident will tell you, 'El Presidente' won't rest until all the world's subjects become Tropican, and in turn help 'El Presidente' fill his Swiss Bank account and cement his dynastic rule. To increase the population of Tropico, and to add to his own wealth and power of course, 'El Presidente' invites all PS4™ system owners to visit the Isle of Tropico with the launch of today's demo, "free of charge." You can find the demo for Tropico 5 here later today!
In addition, 'El Presidente' would like to alert long-time Tropico 5 residents to prepare for seafaring adventures, as the first major expansion for Tropico 5, 'Waterborne,' is launching next week! The 'Waterborne' expansion for Tropico 5 comes with a slew of new gameplay features and enhancements, such as water traffic, larger coastal areas and new events to keep even the most seasoned island rulers on their toes. An all-new campaign spanning six epic scenarios, including new dialogue and story, shows what marine life is all about in the waters of Tropico. The 'Waterborne' expansion will be available on June 17 for $19.99 via the PlayStation®Store.
See the launch trailer for Tropico 5 PS4™ system here or download it here
Download screenshots of Tropico 5 PS4™ system here