EA SPORTS Rory McIlroy PGA Tour is Available Today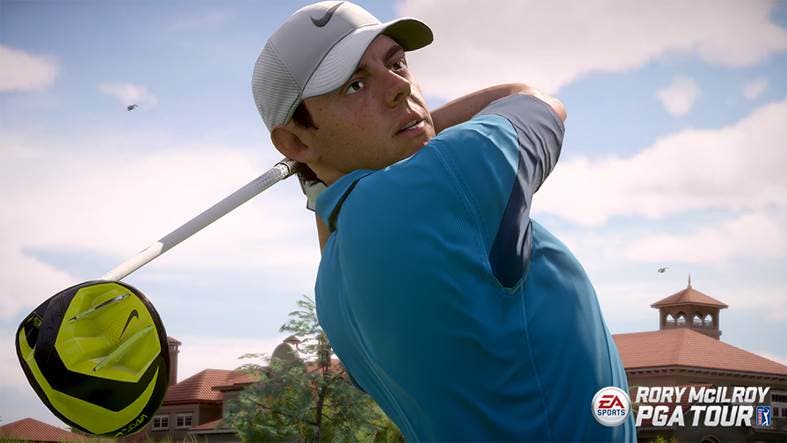 Electronic Arts Inc. today launched EA SPORTS Rory McIlroy PGA TOUR for Xbox One and PlayStation 4. The power of Frostbite 3, as well as customizable gameplay styles and numerous ways to play all combine to truly deliver Golf Without Limits.
"This is a really proud day for our team, and we're so happy fans can finally play EA SPORTS Rory McIlroy PGA TOUR for themselves," said executive producer Brent Nielsen. "We think everyone's going to find something about this game to love, plus we're looking forward to delivering free content post-launch to everyone who picks up the game."
Frostbite 3 allows for full courses to be rendered at once, completely eliminating hole-to-hole load times and shaving off up to 15 minutes per round. It also offers the most detailed courses and golfers ever, breathing life into every shot. Full course loading means the removal of artificial out of bounds rules, and for the first time ever the full course is in play on any given shot. Was that drive you sprayed onto an adjacent fairway a bad shot, or merely a clever shortcut to get to a different look at the green? Resourceful golfers may be able to find whole new ways to shoot record-setting rounds, if only they know where to look.
EA SPORTS Rory McIlroy PGA TOUR also delivers three different ways to play, all of which are fully customizable so that players can create the ideal next-gen golf experience. In addition, multiple game modes, including TOUR PRO Career, daily and weekly online* tournaments and an all-new way to play with the Night Club Challenge. It's everything you need to play what you want, how you want, where you want.
EA SPORTS Rory McIlroy PGA TOUR is developed in Orlando, Florida by EA Tiburon and is now available for the Xbox One and PlayStation 4 consoles for $59.99.  This title has been rated E for everyone by the ESRB.