Turtle Beach is one of the most recognizable headset brands, known for their quality construction, and surround sound innovations. The EAR FORCE Z SEVEN, sits atop the rest of the SEVEN family: XP, XO, and M series, each of them catering to a specific style. The Z SEVEN, is no doubt the top-of-the-line model for PC, and is the most fully featured and versatile headsets that I've used.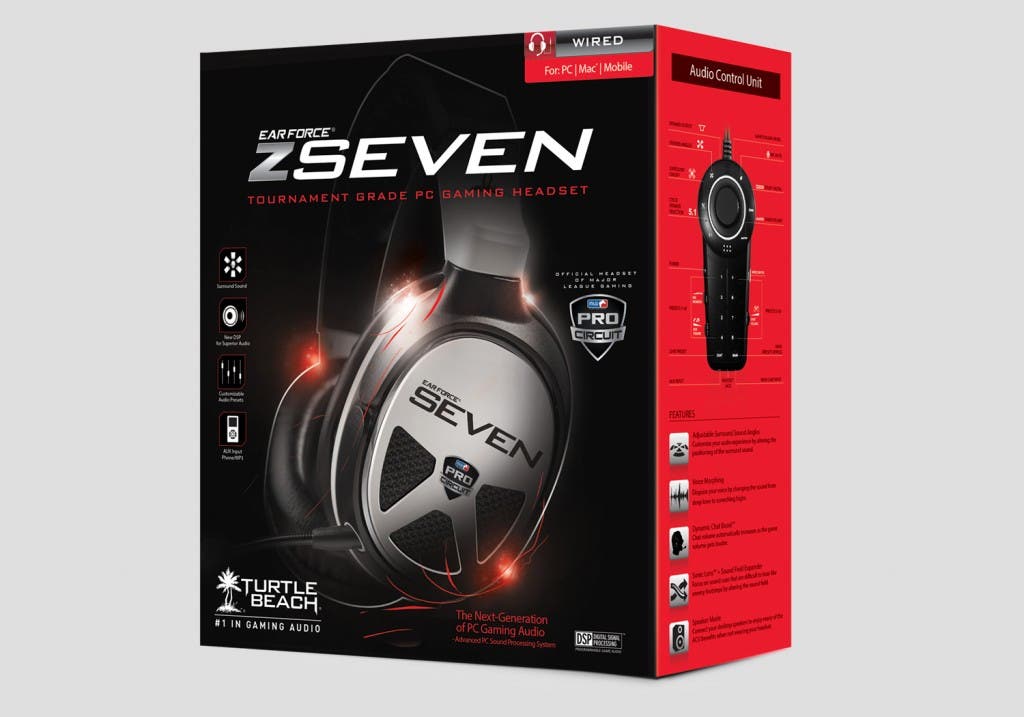 The box that holds all the components of the Z SEVEN is quite large, almost intimidatingly so. It sets a weird impression as to how large this headset is going to be. But after removing it from its out covering, the packaging is well put together, and compartmentalized. The plastic holding the headset is stiff, and there's mini boxes holding the Audio Control Unit (ACU), and all the necessary cables which are easily labeled.
The Quick Start Guide really helps with getting this all assembled. It's all easy to figure out, but there's a lot of similarly looking cables intended for specific purposes. Upon plugging it in via USB, the drivers were automatically recognized and ready to configure. After that, I restarted my PC and followed the Windows guide for getting it setup for my system. I did have some issue with the settings not staying and some erratic behavior, this was fixed by plugging it into a USB 3.0 slot. It is USB 2.0 compatible, but that's just what worked for me.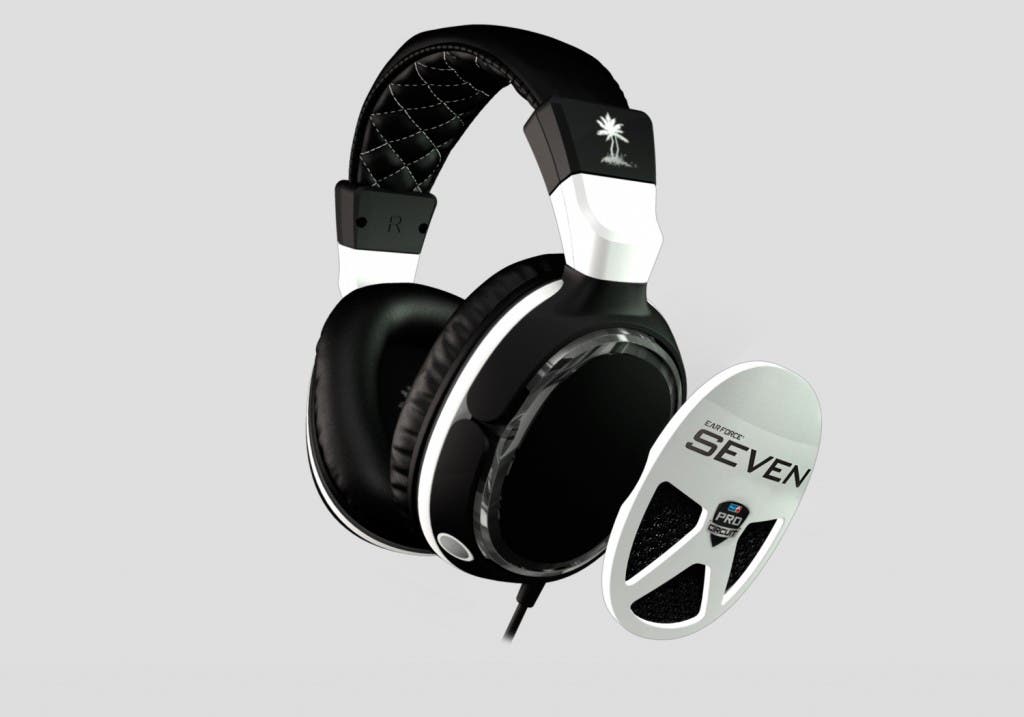 The Audio Control Unit is a command center of options and is the source of all your audio tuning needs. The main feature of this, is the ability to split game and chat audio. This is huge when game audio can be dominating, and is drowning out your friends on Skype, TeamSpeak, or Razer Comms, etc. The Audio Control Unit also has one more bonus: the ability to send audio to a set of speakers you have at your desk too. This is something I used as well. Before, I often had to use software to switch between audio settings to send audio to my headset or to the speakers. This eliminates that by pressing the Mode button on the ACU to send the audio out – it's very slick.
The ACU has presets built-in. Under the default, "Main" is the ability to change the output. There are ones for More Treble, More Bass, More Treble & Bass, etc. But the really winners lie in the last few presets. Action Enhancer boosts all audio for the benefit of making use of explosions and other loud noises. Then there's Footstep Focus which brings up the audio to hear footsteps in which that'll benefit in games like Call of Duty: Advanced Warfare, Battlefield 4, and Arma 3. Then there's the hyperpowerful Superhuman Hearing which boosts all low volume sounds. This does come with a sacrifice to all other sounds and bass effects, but it really does help, but is best used sparingly. If you don't like the audio presents given to you, you can customize them with the Turtle Beach program you can install, or you can download presets from the community. The "Chat" button, allows you to change the way your voice comes out, with a lot of gimmicky, great sound effects like a robotic, demon, or high-pitched sounds coming from your mic. The ACU uses capacitive touch buttons, which are a bit slow to respond, especially for wanting to quickly go to Chat mode and change a preset. After a few seconds, it automatically returns to Main. If you wanted to cycle through chat presets, you have to keep going back and forth. The ACU has a clip, but I just let the unit rest on my desk, which makes it easier to access than attached to an article of clothing.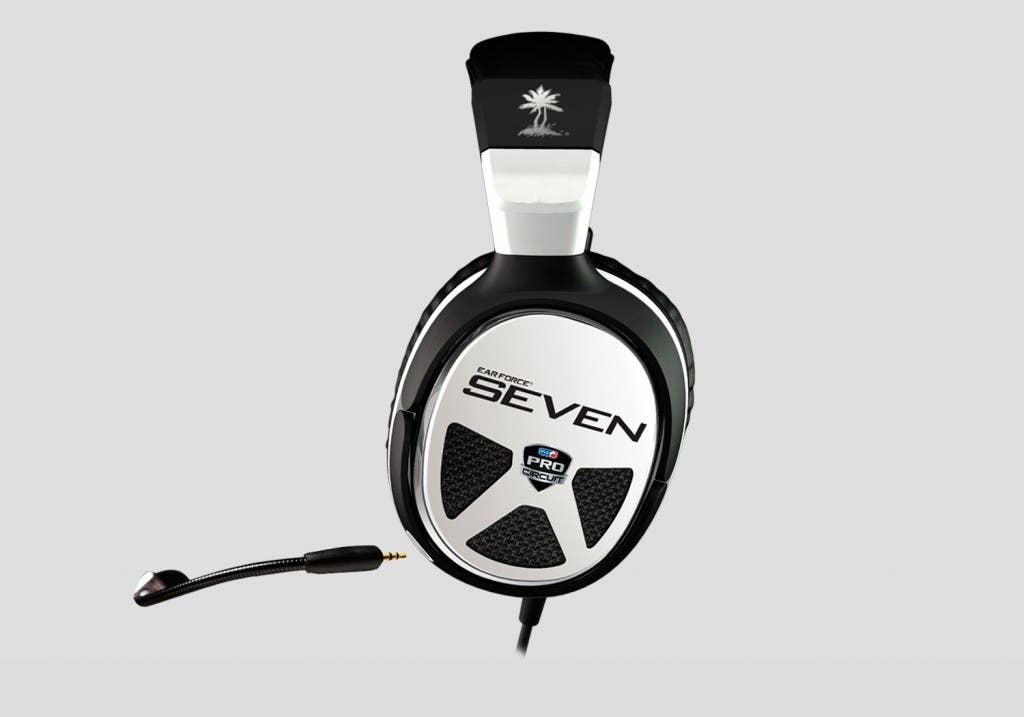 If you look at the picture above, there's a distinct angle of the headband and the speakers that go over your ears. That angle is beneficial to prevent it from slipping off your head. Upon putting on the headset, it does feel tight, not overbearing or headache-inducing. It feels secure, and gets very comfortable after just a short time. The headband is well-padded, adjusts through ratcheting. The headset isn't complete noise cancelling, but it does dampen the noise around you considerably. Now, it being summer, the faux-leather doesn't help in preventing sweaty ears. It's a minor quibble, but one worth noting if you don't have decent airflow.
Now, things like audio quality and what sounds good are all subjective, of course. The audio isn't the clearest I've heard, but the presets and use cases make it the best gaming headset I've used. There are ways to hook this up into a phone or tablet, or even purchasing a unit for use with a console. It's all great in being adaptable, but it's best used on a PC. And in truth, without the ACU it works really well, but it excels even more with it.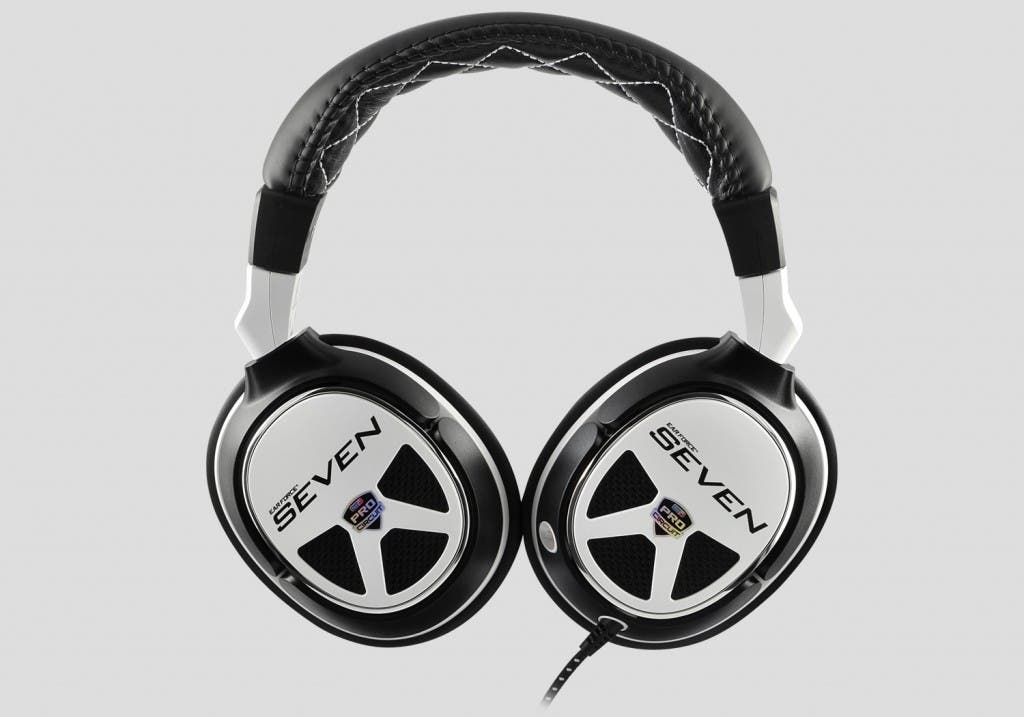 The Turtle Beach EAR FORCE Z SEVEN is the complete package. It may be the headset worn by Major League Gaming (MLG) pros, but it is also a headset you should own if you want full control of your audio for music, movies, and gaming. The removable mic makes the headset adaptable, and the quality of your voice is crystal clear. The EAR FORCE Z SEVEN is somewhat pricey, coming in at $249.99, but it is absolutely justified by its capabilities and feature set. It's now the preferred headset I'll be using on PC going forward.
Retails for: $249.99, Recommended Purchase Price: $249.99
A hardware unit was provided by Turtle Beach for review purposes