The Corsair VOID Wireless Special Edition Yellowjacket is a vibrant, colorful statement among headsets of its ilk. The VOID series comes in many different flavors, from USB to Wireless, and all of them have RGB lighting for a personal touch. Corsair designed this new line-up to stand out, and the VOID Wireless Special Edition Yellowjacket certainly does just that (though, there is a toned down carbon black variant of the same design). No matter what, the Corsair VOID will get you noticed, all while providing clear audio on any system you have it connected to.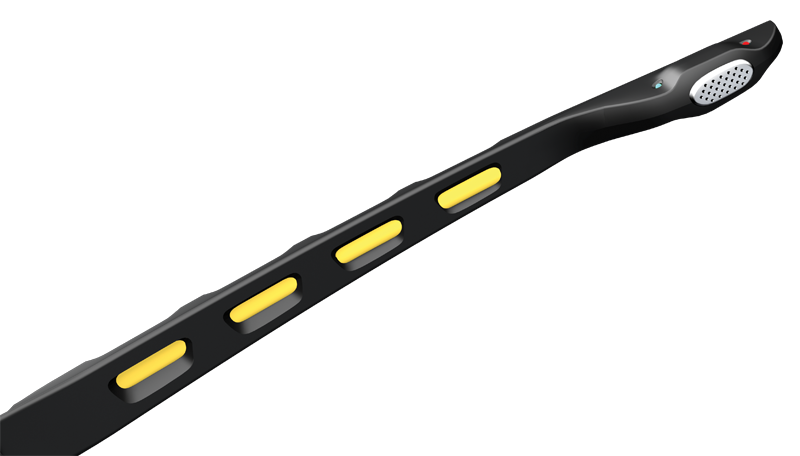 After being delivered the Corsair VOID Wireless Special Edition Yellowjacket, I carefully removed it from the box to reveal some bold yellow packaging. Removing it from said packaging was some carefully contained contents, and a concern for there being too many USB cables for a "wireless" headset. There's the headset itself, a USB charging cable, a USB dongle and a stand for it to rest on. It all makes sense, but was just more than I was expecting.
The headset packaging boasts a lot of things, expected 7.1 dolby audio. The 50mm drivers on the cups provide a lot of power for the 7.1 dolby audio. The 2.4Ghz wireless has a range that I was able to test of about 30-35feet, but it says it can do 40ft. The infomic, as it is called, gives details about battery level, and turns red when the mic is muted for a quick glance whether your mic is hot or not. Only Yellowjacket Edition includes the base station extender (which you can only get at Best Buy).
To say this headset is comfortable is an understatement, but what I didn't expect, was how loose it feels on my head. I don't have what I would call a big head by any means, and I did have to adjust the ratchet to fit, but the arc of the band is wider than most headsets. I never had it fall off, but it was an uneasy feeling of being loose. The microfiber that sits on the band for your head and over your ears are breathable pieces that I'm not used to, but were very welcoming. The angle and shape of the cups, actually worked well on my ears despite their unusual design.
The control at your fingertips is quite powerful. There's a big mute button, as to not confuse it with the power button when needing to silence yourself. There's a spring-loaded volume button for turning things up or down. That same button can be clicked in to cycle through the equalizer presets. Utilizing the CUE (Corsair Utilization Engine) software, you can customize the RGB output of the sails and lines of colors on each cup. The RGB is certainly limited, but you can it to specific colors, alternating between two colors, or cycling through the entire rainbow. The RGB coloring is also a neat way of knowing it is powered on.
One major concern with wireless devices, is how long the batteries last. In my experience, they last about 12 hours. Even going uncharged after last use, headset works well to use up all of those hours – so, it doesn't lose a charge while in use. The VOID Wireless headset doesn't work just on PC, or just on a console, it can be used with both with relative ease. I did have some issues trying to configure the headset on PC, even though it was paired and the CUE software saw it just fine. Just the fact that this headset can bounce between PC and something like a PlayStation 4 with little effort is quite an achievement, and speaks to its versatility.
I do think that the attached mic is a bit too rigid, and sticks out when folded up 90 degrees. It looks wonky and not of a form factor design. It's also worth noting that it doesn't retract, detach, or go in any direction you choose. An odd choice, is the two sets of USB cables, you have one cable to the dongle for wireless, and another cable for charging – why? The sound quality is excellent with the VOID Wireless, but when pairing it with my PlayStation 4, the volume couldn't be adjusted, and even setting the PS4 to full volume, never quite felt as loud as I would have wanted it.
Wireless is not my preferred method of any kind of gaming peripheral, let alone headsets, but the Corsair VOID Wireless made me a believer. There's certainly some oddities to how it functions and behaves when it is connected to a PC over a console, but it is very impressive, comfortable, and an extremely satisfying headset. I do wish it fit snugly onto my head, but all of the padding and lightweight material never made it uncomfortable to wear in extended use. In my time with it, I found it to be much more useful when I was playing on PS4 over the PC. The Corsair VOID Wireless Special Edition Yellowjacket is now in regular use when I'm gaming, and it should be for you too.
A hardware unit was provided by Corsair for review purposes