Bombshell delayed from this week until January 2016
Legendary games publisher 3D Realms and Danish game developer Interceptor Entertainment – creators of the award-winning 2013 Rise of the Triad remake – are excited to announce final product and pricing details for their upcoming Action-RPG shooter 'Bombshell' which is set to releases January 29th 2016.
"We wanted to pack as much value for players into our Digital Deluxe edition as we possibly could" said 3D Realms CEO Mike Nielsen. "For a few extra bucks, you're getting a bad-ass soundtrack, a hi-res digital art book, BETA access to a nostalgia-inducing Bombshell FPS Prequel game, and more."
Bombshell is a digital-exclusive title that will MSRP in the U.S. at $34.99, with the Bombshell Digital Deluxe Edition MSRP at $39.99. Bombshell will launch globally on Windows PC via Steam and GOG.com on January 29th 2016, with console versions developed by partner Abstraction Games coming to Microsoft's Xbox One and Sony's PlayStation 4 TBD 2016.
Bombshell – Digital Deluxe Edition includes: The Official Bombshell Soundtrack by Andrew Hulshult (digital copy), digital art book & world map overviews, and early BETA access to the Bombshell FPS Prequel, a retro-style first-person shooter that will be sold separately in 2016.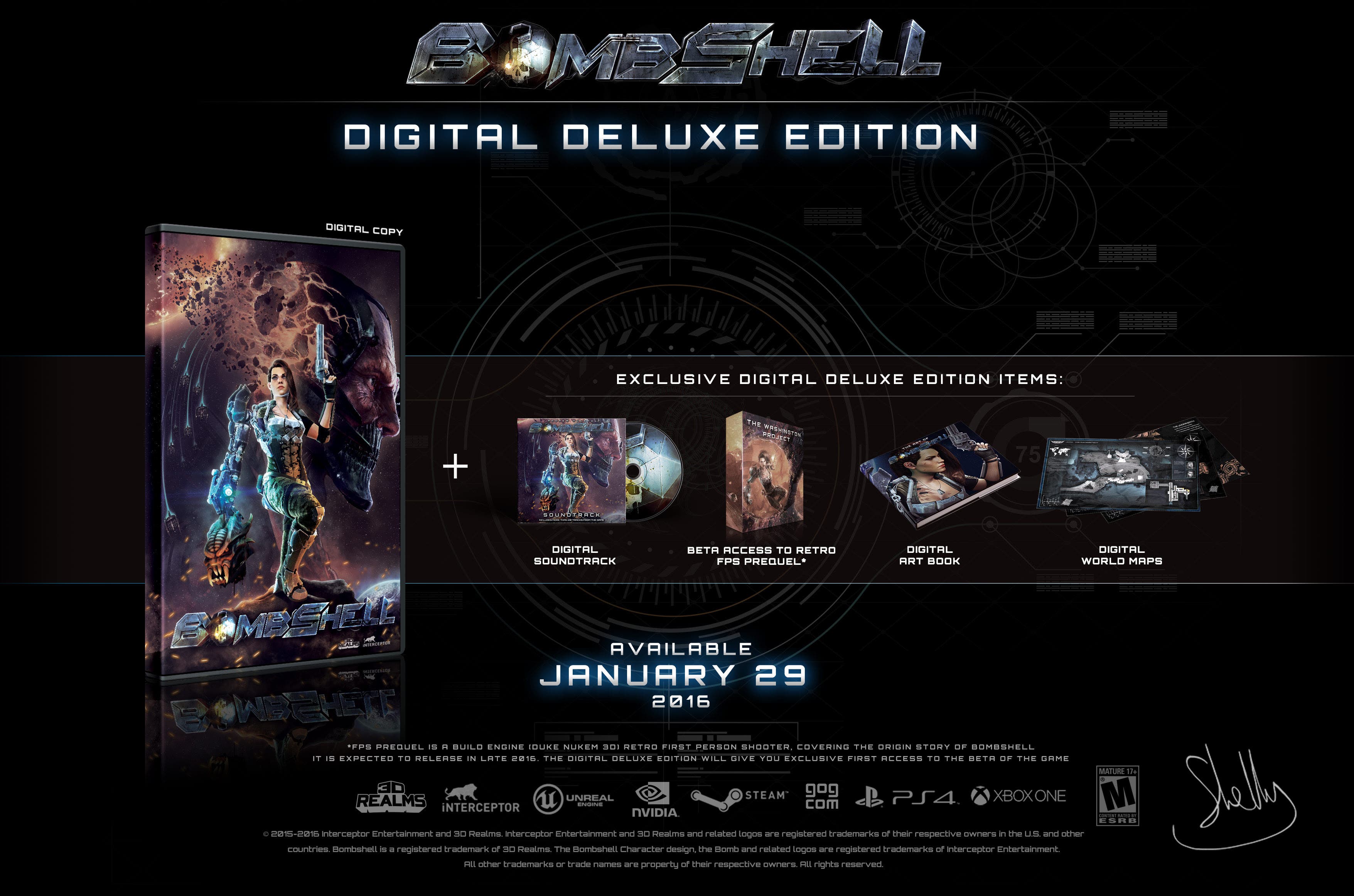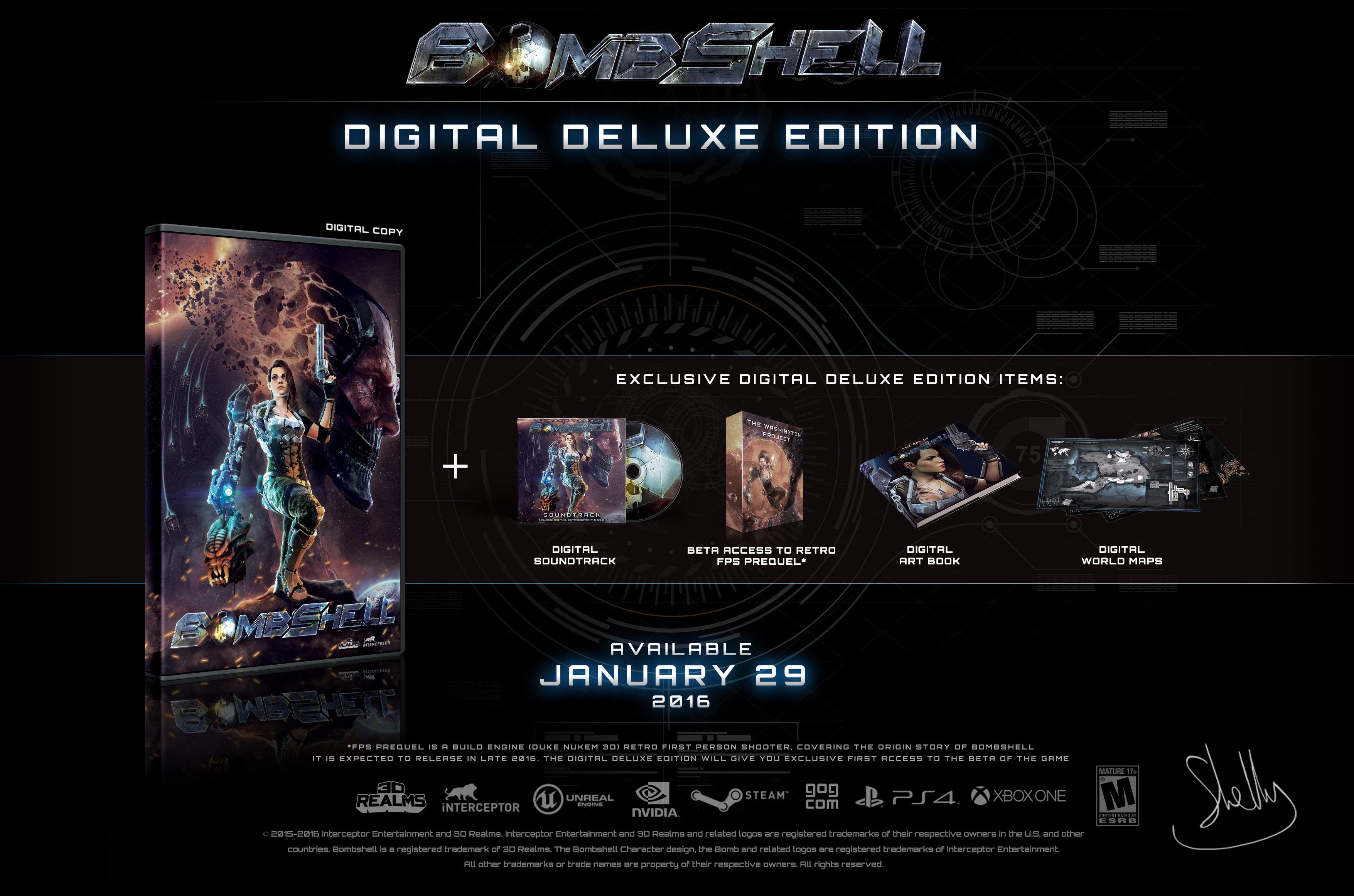 Bombshell FPS Prequel: Follow the events leading up to Shelly "Bombshell" Harrison's explosive encounter with Professor Jadus Heskel that cost her her arm, her squad, and her reputation in a retro-style first-person shooter — built in the classic 90's era Build Engine known from Duke Nukem 3D and Shadow Warrior. Then head online for some oldschool competitive multiplayer, Bombshell-style! PC gamers get early access to the BETA when you purchase the Bombshell Digital Deluxe Edition on Steam or GOG.com.
You can add Bombshell to your Steam Wishlist at the following URL:
http://store.steampowered.com/app/353190/