This War of Mine coming as a tabletop game is very fitting
11 bit studios is teaming up with veteran board game designers to bring This War of Mine to the tabletop, adapting the drama and tension of distraught civilians trapped in a war-torn city.
This War of Mine The Boardgame features a multiplayer experience for up to 6 players, as well as a solo variant. You will be able to play as the well-known characters from the video game and face hundreds of new challenges and difficult choices.
The boardgame significantly broadens the original game's universe and emphasizes the depth of the plot, yet its main focus will be on human interactions driven by survival instinct and group decision-making.
All we can say thus far is that this project will be extremely ambitious because it aims to omit the usual boardgame threshold – This War of Mine the board game will be an INSTANT-PLAY game, with no need to read the manual before starting the adventure.
This War of Mine The Boardgame is in the hands of an experienced team, consisting of a veteran board game designer – Michal Oracz (designer of Neuroshima Hex, Earthcore: Shattered Elements, Neuroshima RPG, Theseus: The Dark Orbit, De Profundis and more) and Jakub Wisniewski (translator and story designer for Earthcore: Shattered Elements, Dying Light and others).
The additional app with digital content will enrich the player's experience with features like the soundtrack, live story updates, scenario-triggered scripts, cutscenes, game-related puzzles, mini-radio plays, hidden secrets, unlockable content, hand-drawn concept art for in-game locations and much more.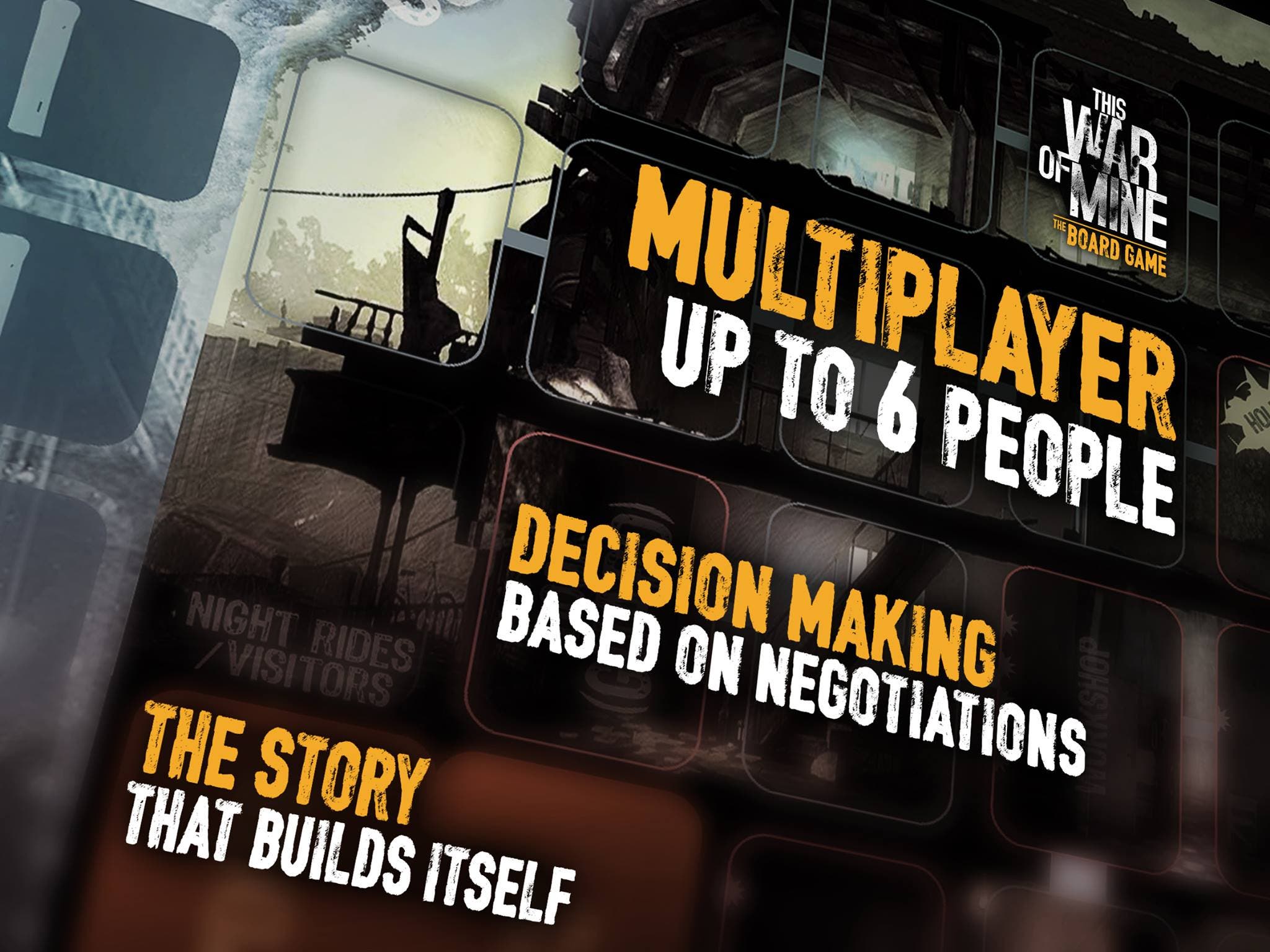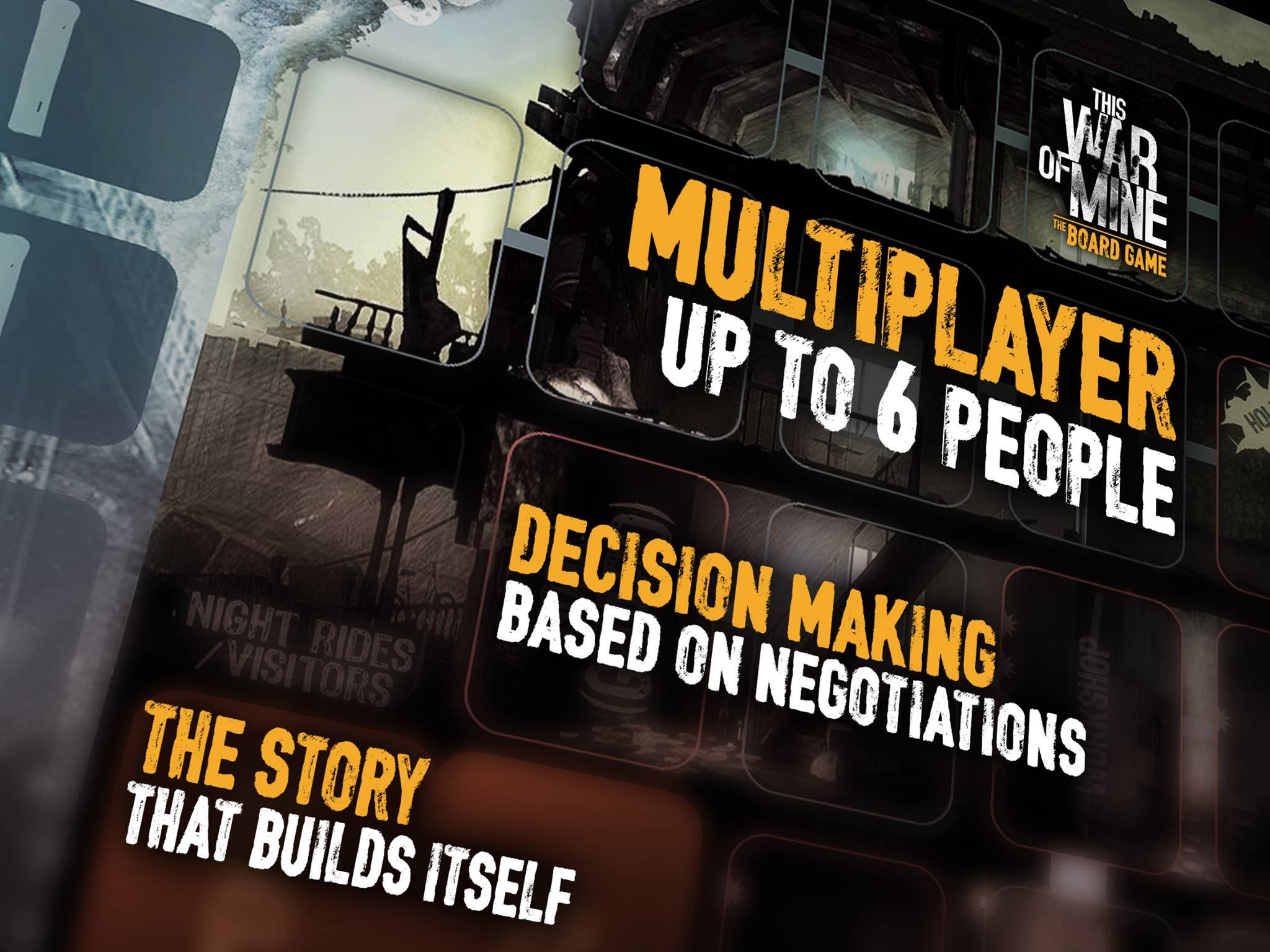 The story of This War Of Mine will be continued in 2016.