From the creators of Anodyne, a new trailer for our next game Even the Ocean, an adventure platformer about the balance of Light and Dark Energy, from the protagonist's platforming mechanics to the game's entire world!
Even the Ocean: Balance hints at the interlocking gameplay, plot, and themes that will be explored in the game. Aliph, a lowly power plant technician for Whiteforge City, finds her world turned upside-down after a routine maintenance trip goes awry. Now, working directly with Whiteforge's Mayor Biggs to face an unknown menace, Aliph must navigate her newfound power and influence to save the city. From Aliph's conflicting identities to environmental issues to the flow of Light and Dark Energy… everything hangs in the balance!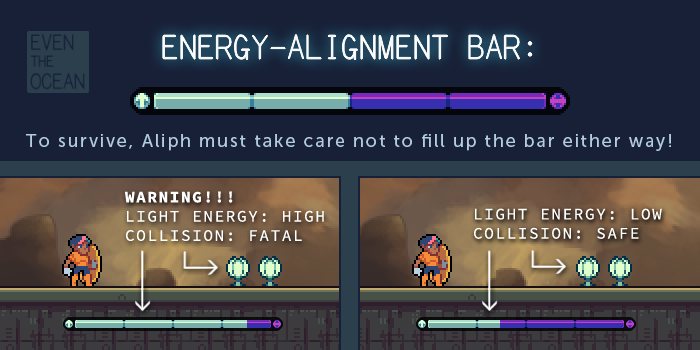 Our Steam store page is at http://store.steampowered.com/app/265470 , where Even the Ocean can be wishlisted.