Move or Die celebrates a Non-Denominational Winter Holiday soon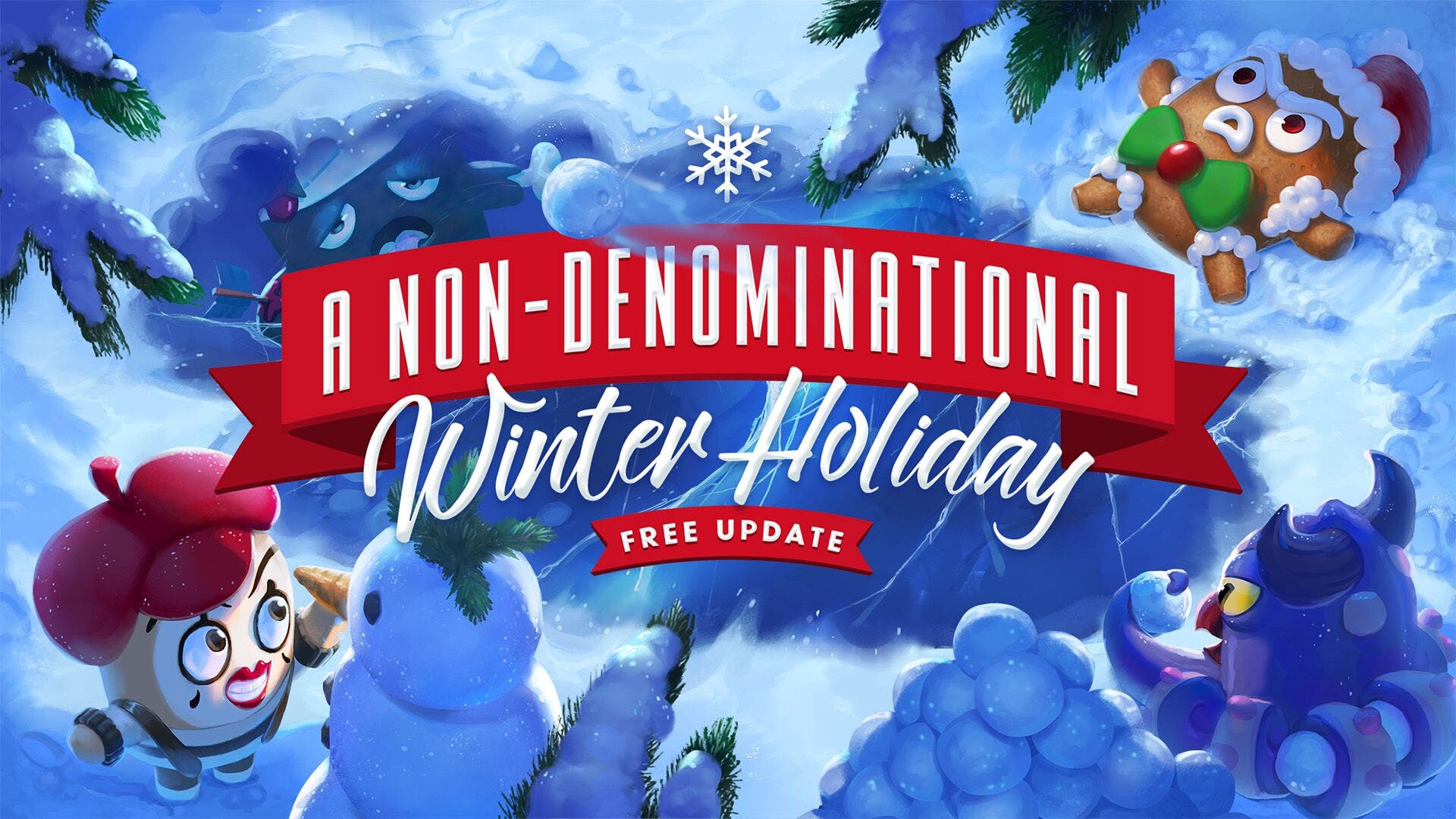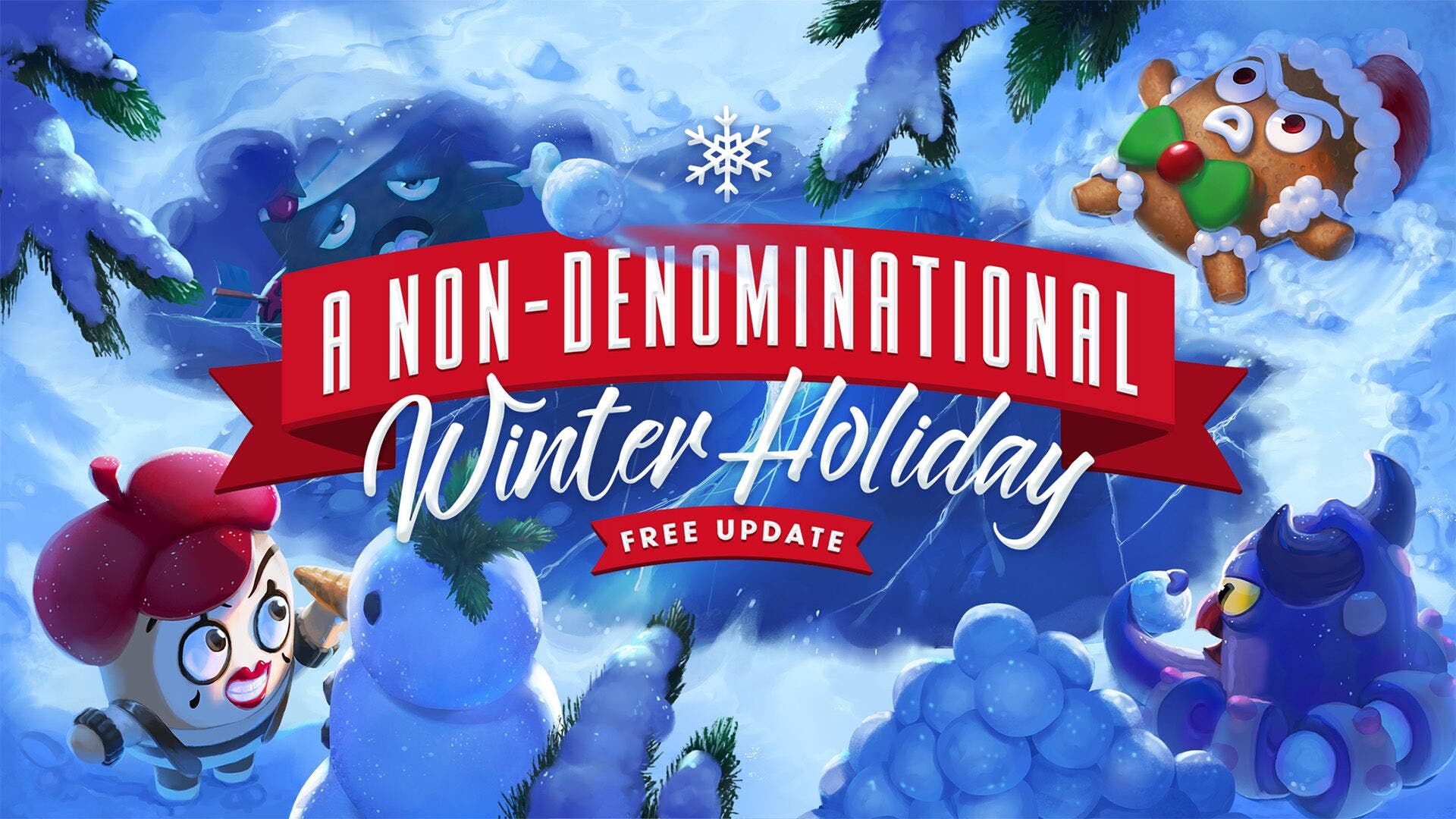 The merry minds of Those Awesome Guys are bringing season's greetings the only way they know how – by adding more insane gameplay modes, highly requested features, and zany characters to Move or Die with the 'Non-Denominational Winter Holiday Update' launching December 20 on Steam. Major non-offensive features include: improved matchmaking online, highly-requested control remap options, and brand new Teamplay where players can pick to join one of the four teams (Blue, Yellow, Pink, or Green) to compete – er we mean, participate – in 2-versus-2, 2-versus-1 and 3-versus-1 matches.
In addition, the 'Non-Denominational Winter Holiday Update' will include seven characters-a-jumping, four joyful game modes, two festive Mutators, and a non-secular feathered creature in a fruit tree*. Like every Move or Die update, the 'Non-Denominational Winter Holiday Update' will be a free content update – more details to be revealed soon!
Move or Die is not just the title of the game, but a fundamental gameplay rule: gamers who fail to move will see their health bar diminish rapidly. Players will battle each other in an ever-growing list of mini-game modes that change every 20-30 seconds. Each challenge has its own outrageous level design and rule set to promote hours of laughter and good old friendship-destroying fun. Win battles and unlock insane new character skins, Mutator game modifiers that dramatically change how mini-games are played, and even crazier game modes. When gamers are done beating friends on the couch, jump online and challenge other players to see who will rage-quit first.
The 'Non-Denominational Winter Holiday Update' will be available on December 20. Move or Die is available now on Steam for $14.99 with console versions launching in 2017.