Kworld has been fighting the good fight in terms of making an accessible and powerful earphones that are more than just "earbuds". This Taiwan-based company has made a believer out of me that earphones can be both comfortable and powerful with the sound that they output. The S33's are comfortable, perhaps a bit too shiny, but deliver excellent audio that will make for an excellent low-profile earwear for gaming, music, travel, and even working out.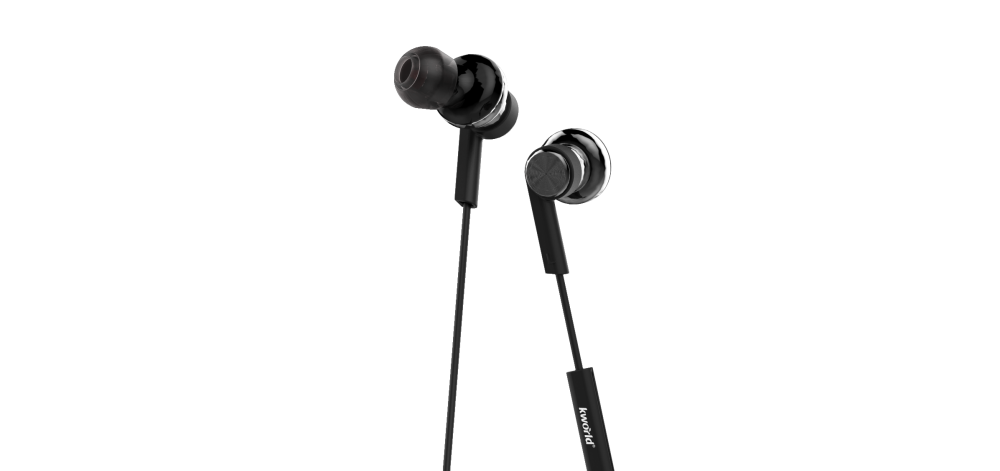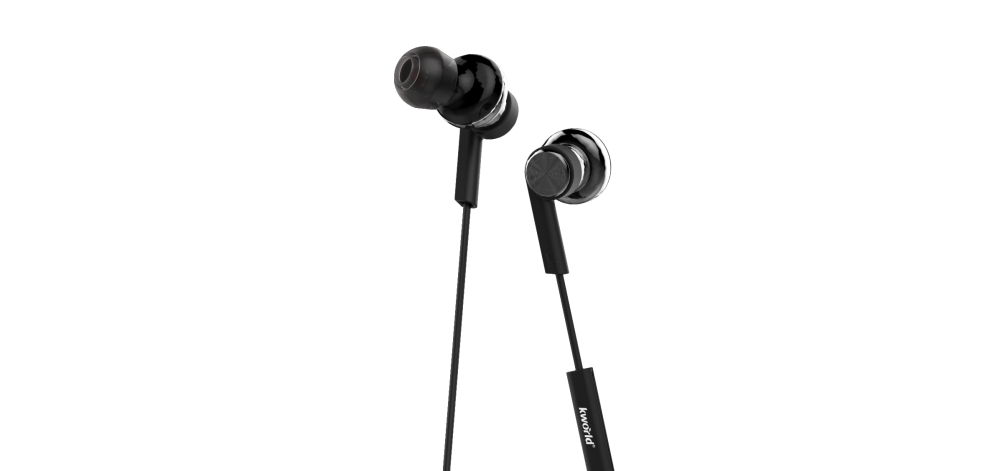 Kworld is about to launch the S3 series of earphones, the S33 and S34. Now, the main difference between the S33 and S34, is that the S33 have a 9mm driver diameter and the S34 are 10mm in diameter. The 9mm dynamic driver has a surprisingly deep bass, and crystal clear mids. What this means, is that despite their compact design, they make for immersive audio during games, movies, or music when on the go or just at home relaxing. Now, the term "hi-res" in terms of audio may seem like a buzzword, but is true to life as it was letting me hear things I've already heard in new ways with little filtering or interruption in the audio that it provides.
On the exterior, there's a silver shine and shimmer to these earbuds. As advertised, the cable does not tangle. Now, I wish it it were a braided cable, but for what's there is a small, but highly durable coating that will last. Now, the earphones don't stop at just audio, but also includes an in-line mic to pick up a phone call while on the go. The noise cancellation provided, allowed me to hear the caller clear, and even for them to hear me clearly.
S33 comes with high density memory foam tips (in small and medium). Getting them to fit just right requires some testing on your part. There's also ergonomically silicone foam earbuds (in small, medium, and large). No matter the size of your ear canal, I found there to be a snug fit that wasn't willing to budge unless I was removing them myself. Even accidental snags on the cable weren't enough to dislodge them. Are these earphones good for music? Check. Are they good for gaming? Check. It's right there in the product name. But are they good for working out? Absolutely. No matter how much movement I was doing, the S33's stayed put. Okay, what about travel? I found them to not quite block all the noise of the plane as I would have liked, but otherwise good at blocking out conversation or other noises.
Editor's Note: This has not yet been released in the US region yet, but will be appearing on Amazon when it does.
Kworld's third series of music and gaming-branded earphones are the best revision yet. The S33 is just a tad smaller than its S34 brother, but not to be considered less powerful, or otherwise underestimated. If you were looking for something that looks classy, sounds great, and doesn't tangle, the Kworld S33's are the way to go. If you do want something more powerful than that, I'd go for the S34's. All in all, Kworld understands audio and is able to deliver on its promises.
A PlayStation 4 code was provided by the publisher for review purposes.