News
Jul 27, 2017
Ambition: A Minuet in Power is a 18th Century Romance Adventure Game that combines dating sims and roguelike RPGs, coming in 2018
Joy Manufacturing Co. is developing Ambition: A Minuet in Power, wherein the main character works to recover from a crushing break-up from abandonment, and rise the social ranks and find love along the way. The gameplay will be that of a mix of  Japanese Dating Sims and Roguelike RPGs. The game also features procedural generation systems make it so that no two games are identical. Ambition: A Minuet in Power will be coming to Kickstarter soon.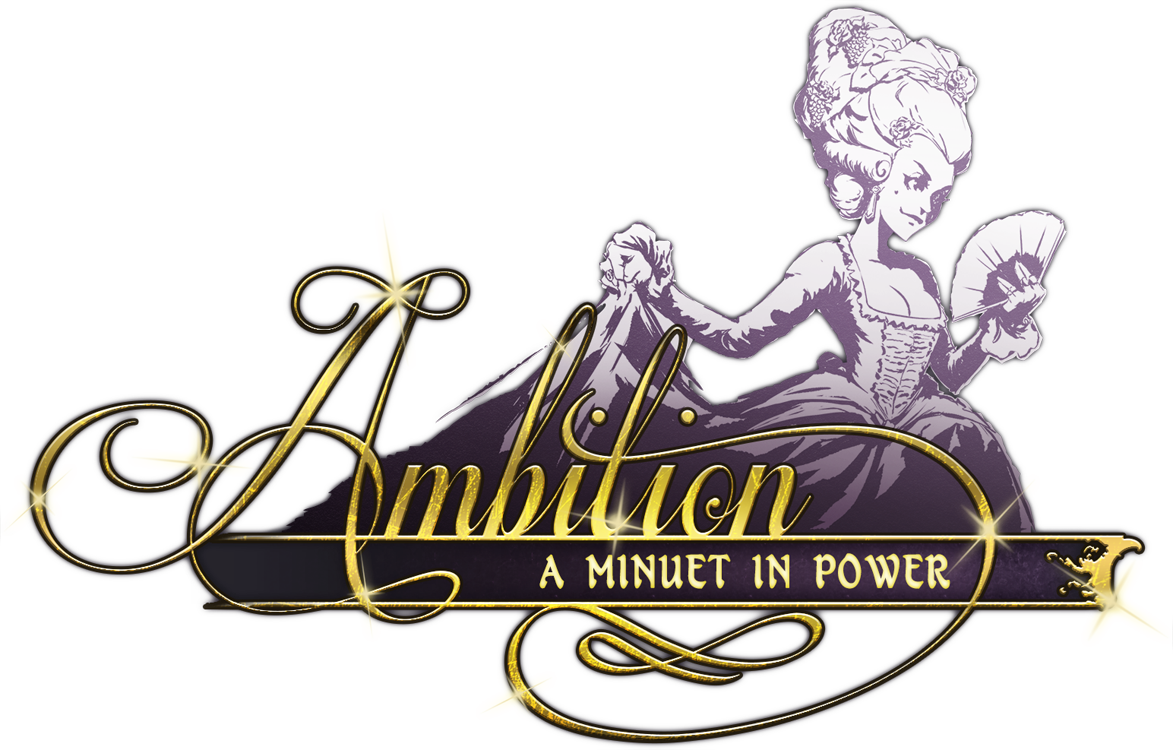 From Press Kit:
In Ambition: A Minuet in Power, a young woman finds herself alone in the streets of Paris, far from home and abandoned by the love of her life. In that moment, she decides to live for herself and seek her own passions, as France marches towards a violent uprising that will change history forever. Court, snub and seduce your way to the top of society! Navigate the twisting social politics of pre-revolutionary Paris in a world that's different every time you play.
You play as Yvette Decaux, a young woman recently abandoned by her fiancé trying to claw her way to the top of society and seize the life she's always felt that she deserved. Yvette is very aware of the discontent among the people of Paris and the coming revolution. If she wants to survive, she'll need to balance her social status, romantic desires, and political necessities in order to thrive and survive.
Extend your influence, uncover the intrigue of the coming revolution, and ensure that you end up on the winning side of history.
Key Features:
The games procedural generation systems make it so that no two games are identical.
Gameplay focused on socializing and deception. Work the room and tell people what they want to hear in order to advance your Reputation.
Carefully manage your social calendar to make sure you attend all the right parties without stretching yourself too thin and becoming exhausted.
Acquire and choose from dozens of outfits based on actual fashion plates and paintings from pre-revolutionary France.
Seduce powerful individuals throughout France and manipulate them in order to solidify your power.
Increase your reputation with the five factions to unlock new bonuses and abilities.
A breathtaking soundtrack by award winning game composer, John Robert Matz!
Uncover the mystery of Yvette's lost lover, Armand.
Become enemies with screeching harpies and chauvinistic boors, and then drive them to social ruin!
Be sure to follow Joy Manufacturing Co. to stay up-to-date as the game is developed. Follow on Twitter: @joymanuco, Facebook: JoyManufacturingCo, and Twitch: JoyManufacturingCo.
Official Website: https://ambition-game.com/