GAMDIAS is a gaming hardware manufacturer you might not have heard of, or know a lot about. What you read may surprise you. Their product line is named after Greek gods, and give a unique identity. The Hermes P1 RGB keyboard is named after the god of trade, thieves, and travelers. This keyboard has incredible style and feedback, that has quickly become one of my favorite keyboards, and GAMDIAS as a company to watch for.
The initial impression of GAMDIAS Hermes P1 RGB Mechanical Keyboard is incredibly positive, with its brushed aluminum frame that draws attention. What also draws attention, is some questionable font choice for its 104 keys. It's all subjective of course, and took some getting used to. This was prevalent with a some shorthand on some of the keys, like: Home, Insert, Print Screen, and Scroll Lock as a few examples being shortened to two letter abbreviations. There are profile, lighting, media shortcuts keys that fully use the capabilities of the keyboard to a great extent.
The Hermes P1 RGB comes with a key puller to let you swap keys. Because by default the Windows key is on the right, and the Fn key (for extra commands, profile switching, etc) is on the left. Being able to swap these, and then use a shortcut on the keyboard to set the programming accordingly was a snap. GAMDIAS uses blue TTC switches, and feel great. There's just exceptional feedback here, and I didn't feel like my typing was hampered any. Using the keyboard for gaming in PLAYERUNKNOWN'S BATTLEGROUNDS, LawBreakers, and Escape from Tarkov, I didn't experience anything short of great. Every key press was accurate and responsive in the way I expected. The keyboard also includes a detachable wrist-rest, and is one of the easiest things to put on and take off, though I wish it was just on there full-time because the drop at the end of the keyboard is rather severe without it.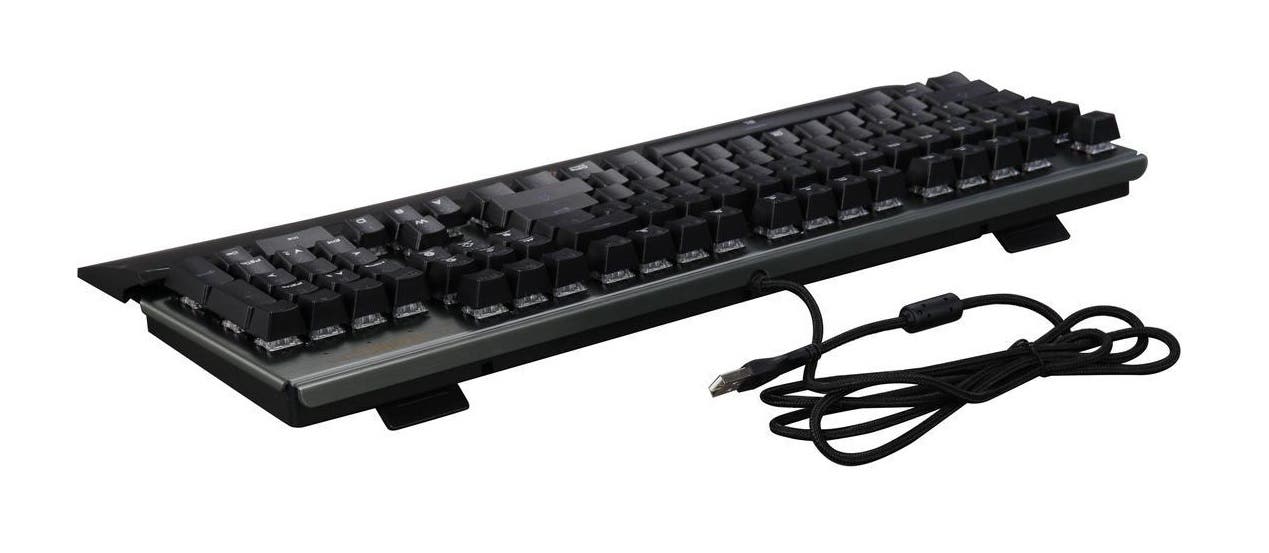 GAMDIAS Hermes P1 RGB Mechanical Keyboard is visually impressive from a distance and up close, with its RGB lighting and effects reflecting off that brushed aluminum. Each key is individually lit, giving off a great glow. The keyboard is backed by a 50 million actuation life-cycle, something I wasn't able to actually test, but is no doubt reassuring. There is also n-key rollover that prevents ghosting and ensures accuracy and that no effort is wasted. This keyboard has a 32-bit microprocessor for processing. There are 6 macro keys and 6 profile options that it can store in its 72kb of memory.
GAMDIAS offers software to manage your peripherals through HERA. She was the goddess of marriage & birth. Though, the software leaves a lot to be desired through its UI and UX. It mostly looks dated and has a "xtreme gamer" aesthetic that can be off-putting. Functionally though, HERA is great. You can customize the colors to do and look exactly the way you want and configure multiple profiles for different scenarios. However, the keyboard is not dependent on the software like others. In fact, HERA doesn't have to be installed at all. You can control basic templates of lighting using Home, Insert, Del, PgUp, PgDwn, etc. This keyboard is designed to not only be used at home, but taken anywhere and its memory and on-board capabilities without the need of software.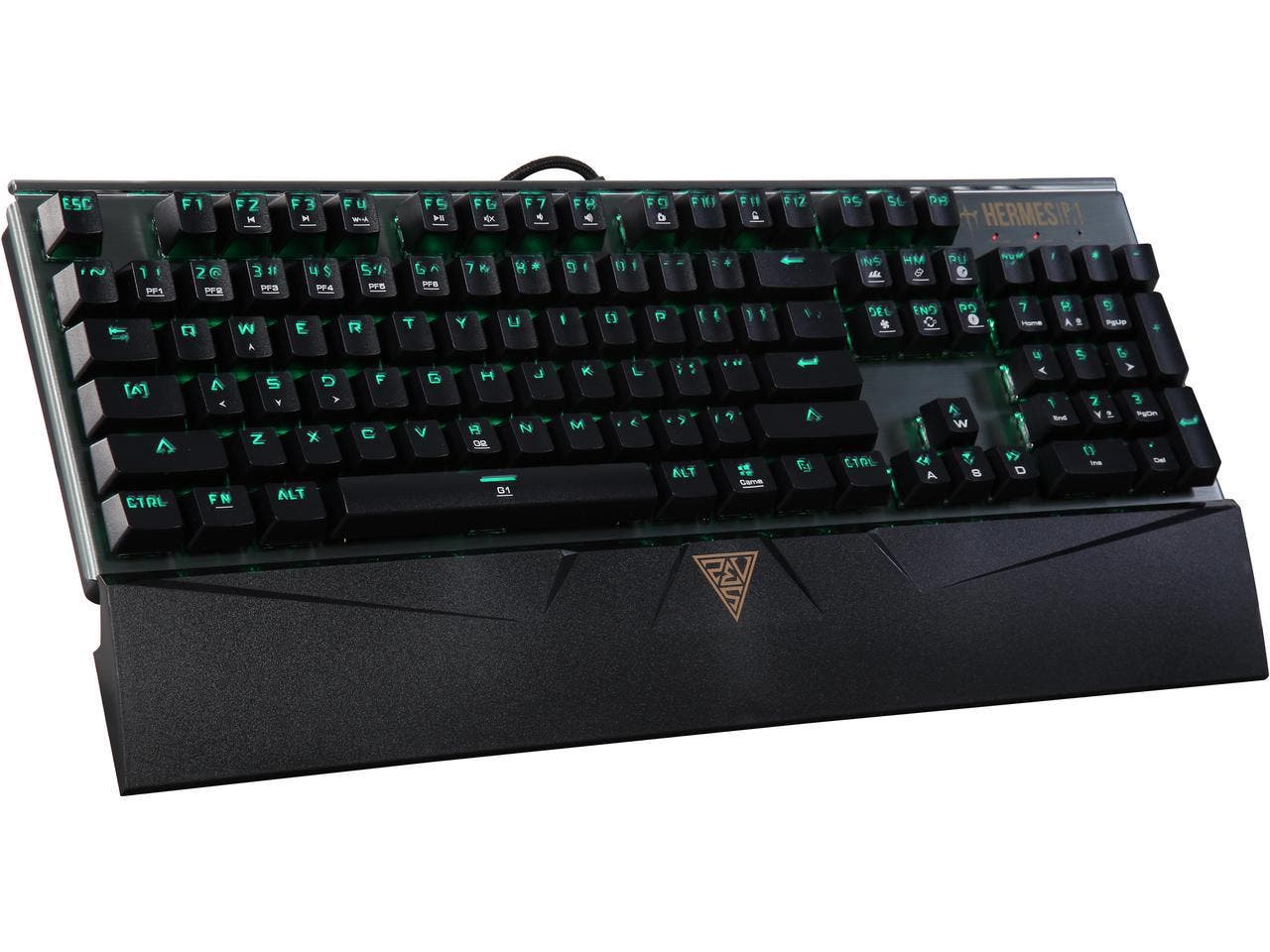 I don't know what the P1 in Hermes P1 RGB Mechanical Keyboard, but I'll assume it means "phenomenal one". GAMDIAS might be an underdog in the gaming hardware space, but this company has bite and very little bark. This keyboard has continued to impress me the more I use it, and the affordable pricing makes this an easy recommendation.
A hardware unit was provided by GAMDIAS for review purposes