MotoGP 18 serves a reboot of the series for Milestone. With Unreal Engine 4 now powering the game, the game was built from the ground up. MotoGP 18 looks photo realistic with how light and shadows work to the way physics and handling are done. MotoGP 18 sees a lot of other improvements over prior entries that no longer compare, namely the career mode. But in a lot of ways this reboot exposes how serious and sterile the experience is. Though I have to say, this the most authentic and best simulation of the sport to date, making it all the reason you should own this.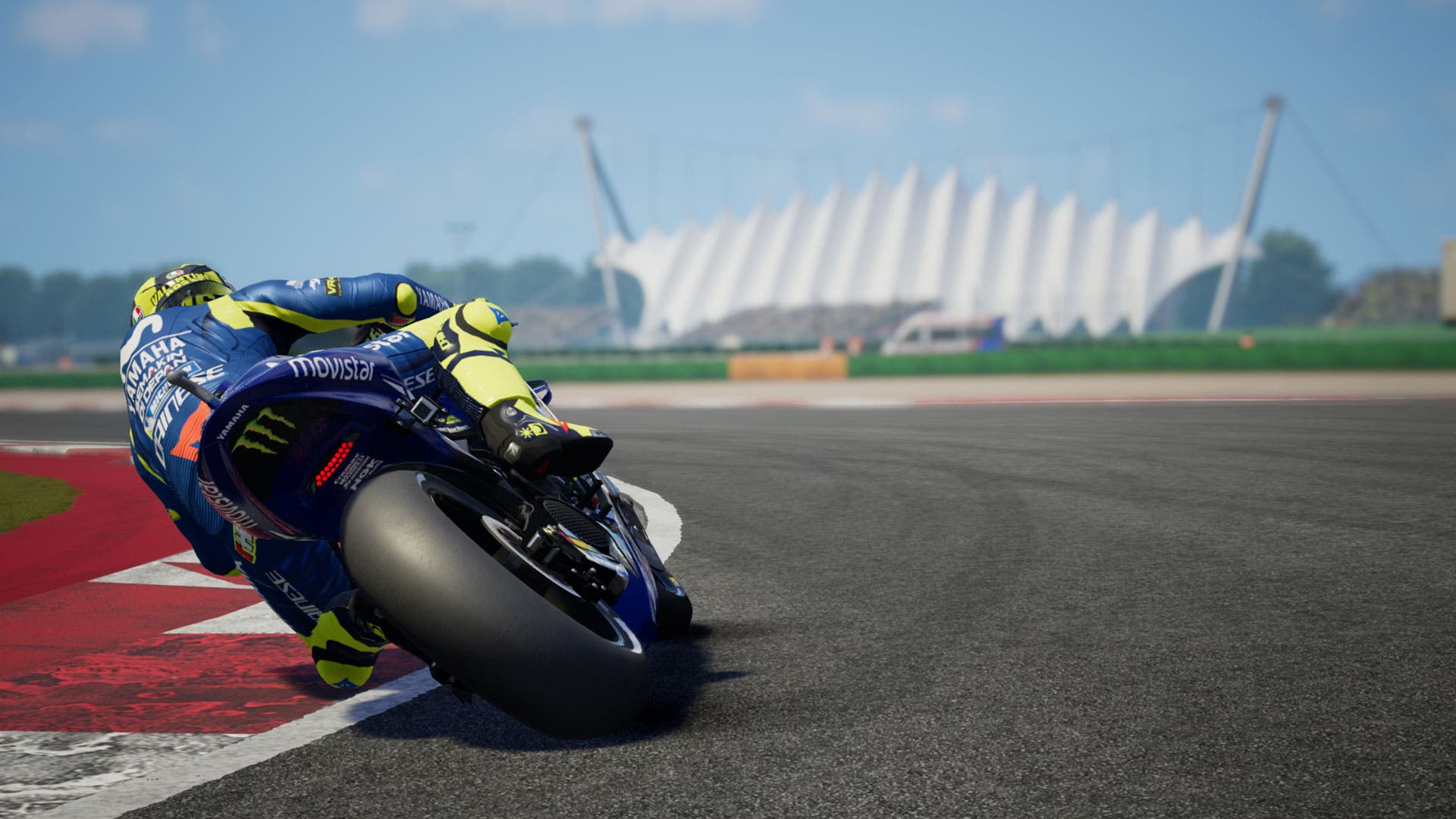 In terms of presentation, MotoGP 18 isn't too dissimilar from MotoGP 17 or other racing simulation games. You have the revamped career mode, grand prix, time trial, and more. There's multiplayer, but none of your career progress is usable online. Tuning the game to how you want to play is in your benefit. The difficulty adjustments available are deep enough to feel like you're fine tuning the experience. There's now a rewind feature if you need to undo a mistake. Even making the change of using joint or single brakes in the options can have an impact on the game. Thankfully the game features detailed tutorials that also serve as challenges to help you understand how to control the game with each of its three assistance settings will show you.
Grand Prix motorcycles span multiple tiers: Moto3 to Moto2 to the coup de grace: MotoGP. In the game's career mode, you'll start from the lowest championship and work your way up. Moto3 bikes are slower, but also sound annoying, especially when first starting out on the grid around other similarly sounding bikes. You'll work through the ranks of MotoGP, and the bikes sound more menacing and deadlier in each higher tier. During races, you'll see familiar names like Valentino Rossi and Scott Redding. Each racer is on the edge of control as you perform a ballet of balance with careful turns and extreme leaning. If any component of your bike doesn't feel quite right, you can pit and answer a series of questions that will tune the bike more to your liking and handling.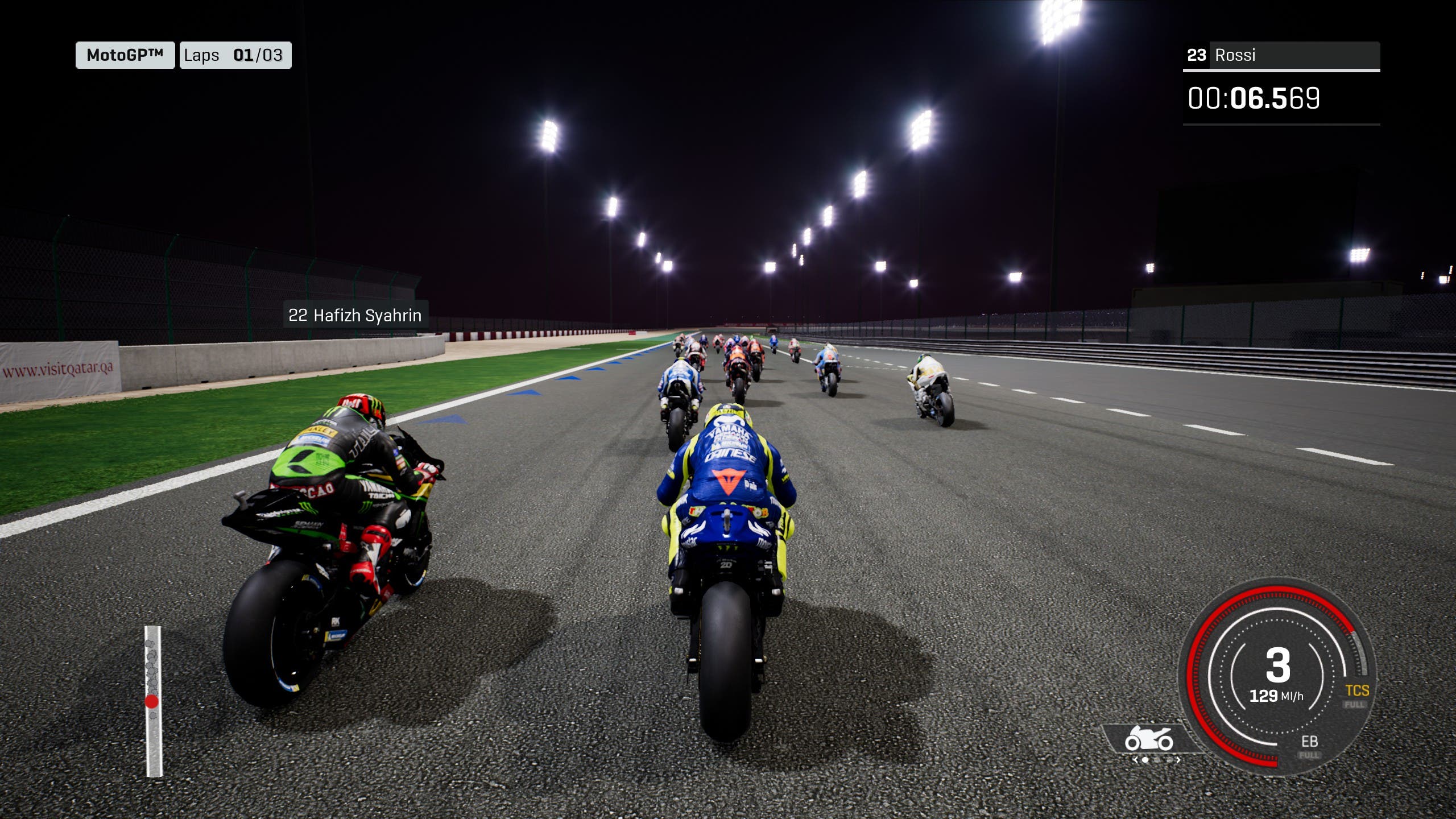 Once you make a name for yourself thanks to the reputation system, you'll be offered to a sign with a professional team like Red Bull to race for them. You won't be the first rider of choice, but in time you will earn your place. Once signed, you now represent that team, and placing well is a must, or you will lose the team's trust. Completing objectives also raises this trust. MotoGP 18 features a proper grid on races, and a podium finish is celebrated. Each race you complete, you earn bike development points, which serves as passive abilities and an expression of growth as a player and rider. Your position, throttle management, brakes, leaning skills will grow in turn.
With each race, you earn points that can be used for bike development, or upgrades. You can upgrade the engine, brakes, suspension, frame, and aerodynamics. These upgrades do not go beyond the rules of MotoGP. The flexibility you have to choose acceleration or top speed, more aggressive brakes, better turning or braking, to be more agile, or to go faster is all within your control. You feel a part of the time making these decisions, and this involvement is key to the enjoyment.
MotoGP 18's racing has a broadcast look and feel to it, complete with a pre and post show. This goes beyond what you'd expect with cutscenes showing real-life videos mixed with the game that hammer home that not only are you playing, but you're a part of something bigger. The camera will use the data from the tracks that were drone-scanned and show you everything it has to offer. The new Buriram International Circuit in Thailand is rendered beautifully, as are all the other tracks like Qatar and fan-favorite, Mugello.
While they are stiff, the weather options in MotoGP 18, whether you set them or not look vastly improved. This is especially noticeable during rain events, which is terrifying to race in. Qatar is at night, and while the lighting is a bit off, looking like daytime with a dark background, it is rather impressive on the whole. MotoGP 18 isn't the best looking, but it is stunning in motion and still. You now have a photo mode to stop, take in the action, and take photos of anything at any time.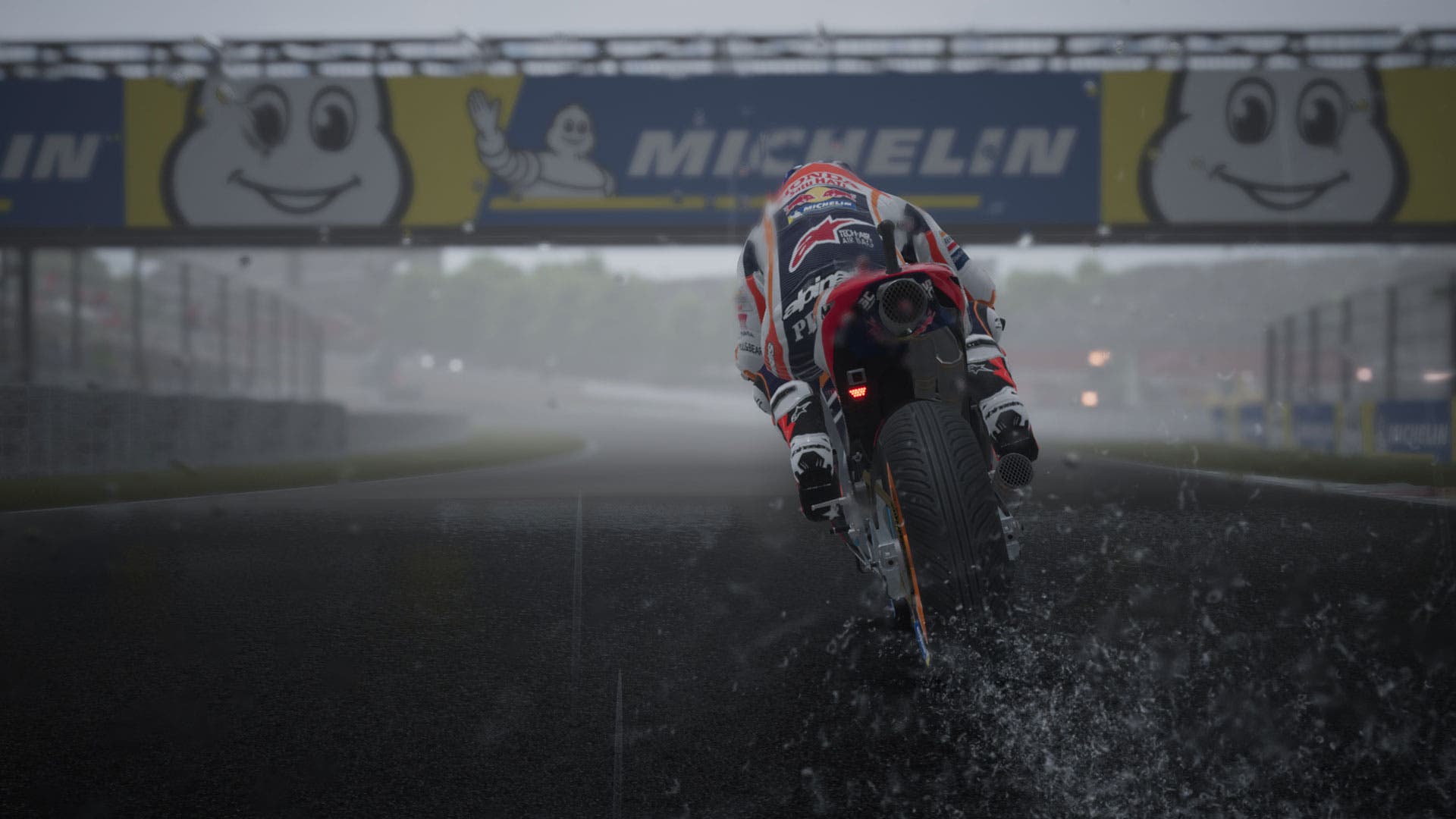 MotoGP 18 captures the look and feel of the sport, but does little to give it any sort of personality or excitement that makes it feel alive. Though, if you were gone from the series for a while, there's a lot you missed and can see what's been improved. Even those who played MotoGP 17 will see major changes for the better. What's here in MotoGP 18 is a deep and involved career mode that is the star of the show, it's just a shame that none of the other modes were given as much attention to shine as bright. Now that Milestone has laid out the groundwork for MotoGP 19, I'm hoping it'll be more fully featured.
A Steam code was provided by the publisher for review purposes