The third DLC is now out for American Truck Simulator, where you can expand your trucking business up into the Pacific Northwest of Oregon. American Truck Simulator has grown considerably since launch, with the first DLC, Arizona being free. The second DLC which started the paid expansion was New Mexico. Now, is Oregon worth the expansion? The answer is unequivocally yes. This is easily the most unique and varied locations in all of American Truck Simulator currently.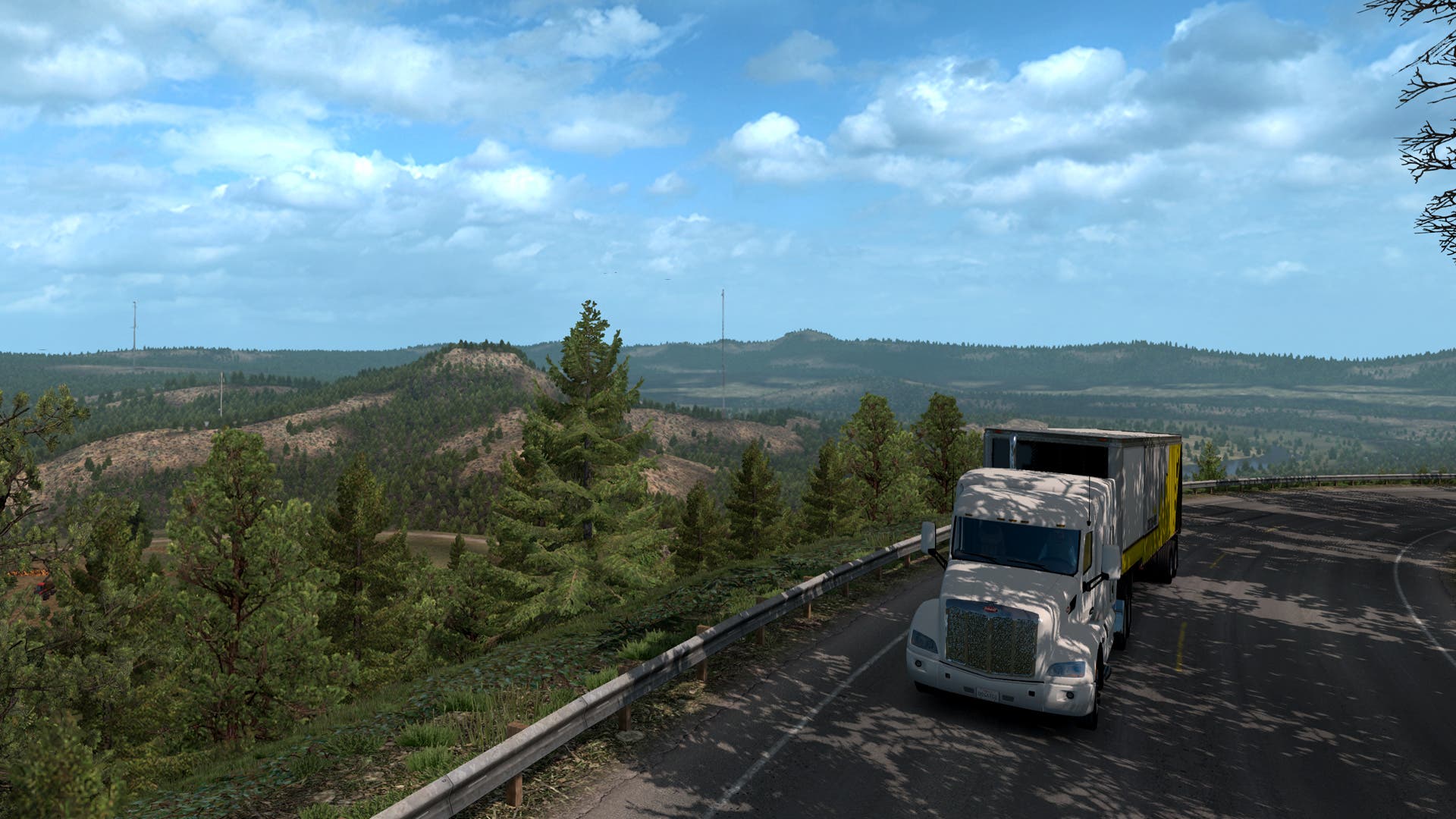 American Truck Simulator's version of The "Beaver State" features fourteen of the biggest cities like Portland, Eugene, Bend, and historic ones like The Dalles. This is all across five thousand miles of road. It features many of the landmarks you'd expect, like the dunes, state capitol, Crater Lake, and of course, Mt. Hood. There are hundreds of new assets including vehicles, and truck stops you've not seen anywhere else. Featuring local companies, Oregon feels the most fully realized yet. Ultimately, not having visited the state, it looks and feels like Oregon, without question.
The gameplay loop of American Truck Simulator is largely unchanged. As with any new region or state, you have to drive to the new location and discover the roads in order to start getting jobs that go to these areas. Discovering the roads, and stumbling upon cities is all part of the adventure, whether doing this in free roam or as part of a haul. The states in American Truck Simulator are smaller areas when compared to Euro Truck Simulator 2's DLC expansions, and Oregon is no exception. However, they are packed with detail and local flavor that make them distinct from one another.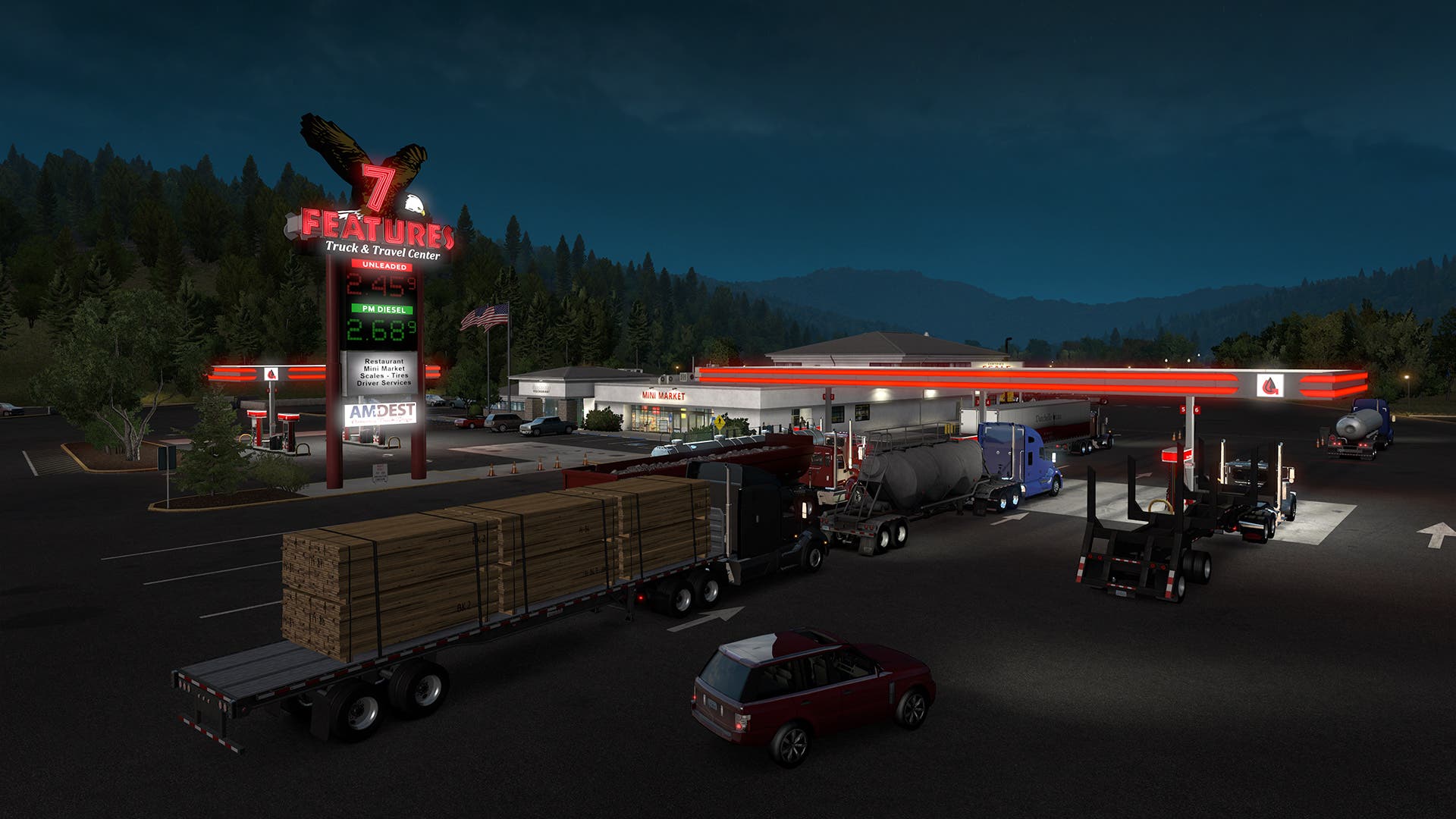 With new and unique locations, new achievements, and new truck headquarters, Oregon is absolutely a place you want to spend your time. There's nothing like driving through a forest, and coming out and seeing docks and the ocean. Oregon is teeming with life, from the nature to the cities and people moving about. Oregon is also a place you want to purchase headquarters so you can spend time here. It's a wonderful place that I will spend a lot more time doing jobs in and around these cities.
Oregon is a huge improvement over other states and DLCs as it provides the most visually diverse locales with lots of forests, sand dunes, and green areas. It easily offers the most variety. Getting away from deserts and wide open spaces which has been showcased Arizona, New Mexico, and parts of the base game in California as well. SCS Software have outdone themselves with the artwork, and even though this DLC doesn't bring anything new in terms of updating the visual quality, but there's finer details here that offer such a great look.
Oregon as an expansion and DLC is very much worth the price. This, and all state DLC is modestly priced for what you get you out of it. Being able to expand your trucking empire into the Pacific Northwest now extends your time with the game, and lets you do runs from Portland to Santa Fe are now possible, and incredibly fun as you listen to internet radio along the way. If you're going to buy any state DLC for American Truck Simulator, let it be Oregon.
A Steam code was provided by the publisher for review purposes