From Press Release:
FOR IMMEDIATE RELEASE – MONTREAL (OCTOBER 29, 2018) – Elastic Games announced today that the Closed Beta for its anticipated 6-player online action game Last Year: The Nightmare will take place the weekend of November 2nd to 4th on the new Discord Store. Last Year: The Nightmare is a major entry into Discord's First on Discord program. For the Elastic Games team, this Closed Beta marks one of the final steps towards the imminent official release.
Last Year: The Nightmare is a 5 vs 1 online survival action game in which five players cooperate and attempt to escape from the attacks of deadly, supernatural killers controlled by the sixth player.
Players will be able to try out for the first time The Gym level of the game as well as the four different classes: Medic, Assault, Technician and Scout. Each class has a main tool to help them survive the Killer and can craft unique items and upgrades throughout a match.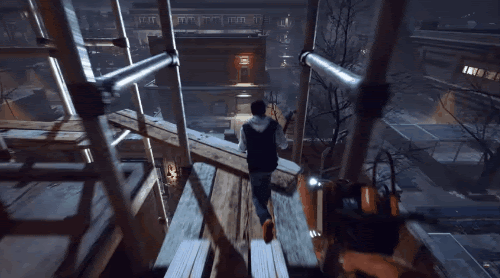 All three Killers will also be playable in the Closed Beta: Slasher, Giant and Strangler, each providing unique special moves and abilities. Using Predator Mode, the Killers are essentially able to spawn in and out of the map, laying traps and preparing ambushes for the survivors.