News
Oct 30, 2018
Fractured Lands will begin Season 2 on November 6th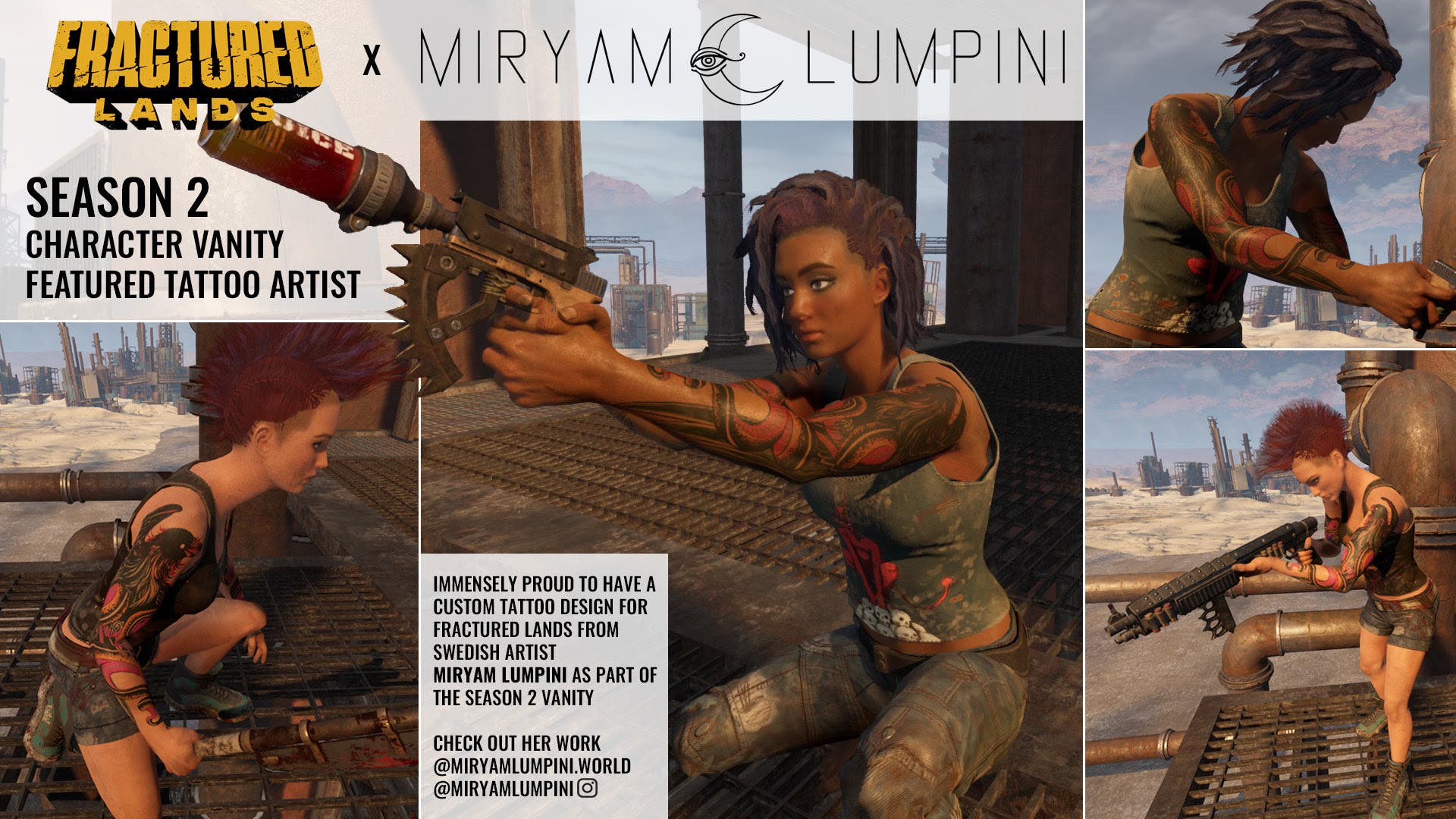 From Press Release:
Los Angeles, CA — October 30, 2018 – Unbroken Studios announced today that Season 2 for Fractured Lands, a first-person, last-one-standing shooter, will launch on November 6th. Fractured Lands breaks the mold with Season 2 by putting a spin on several new features. Vehicles in Fractured Lands are some of the most powerful and important weapons in the game. The new season will add the "JUGGERNAUT" semi-truck, a TEAM BATTLE ROYALE mode, and 100+ new vanity customizations!
Find yourself behind the wheel of a customizable vehicle in a desolate wasteland. It is up to you to take your bare-bones vehicle and upgrade it by searching and collecting weapons, fuel, and attachments throughout the wastes.  Use your wits and whatever you can get your hands on in this post-apocalyptic setting; it might be your only chance for survival!  Fractured Lands breaks the mold with an arsenal of personalized vehicles and weapons that will have players fighting until the end.
Players will get a chance to dive into battle, FREE, during the Fractured Lands Free Weekend:  November 8-11th.