Our site last reviewed LucidSound's LS30 Wireless Gaming Headset two years ago. It impressed me and it became my most used gaming headset for the better part of those past two years. So I was excited to see what changes had come along in the new model, the LiquidSound LS31 Wireless Gaming Headset.
LucidSound has updated drivers for the LS31 to deliver more accurate sound. I have noticed a significant improvement in that area when compared to my previous LS30. With the LS30, when playing games the audio would have occassional hiccups. This has not been the case with the LS31 over the past several weeks. Not a single moment of weakness in signal or sound.
The previous USB transmitter was rigid, like an oversized thumbdrive. This meant sliding it into a USB port on an already crowded PC or console required a bit of restructuring. The new USB transmitter features the same large brick but attached to a short USB cable. This change provides a good deal more flexibility in tight spaces.
Other gaming headsets have a finite amount of time before comfort expires. The weight of the earcups or the tightness of the headband can begin to grate on your ability to enjoy your gaming. LucidSound has that all under control. The comfort we reported for the LS30 has only gotten more comfortable in the LS31. The LS31 sports redesigned earcups. They are more ovular and make for a much more comfortable lengthy gaming session. It also has a redesigned, more flexible, headband. This change is visually imperceptible. But, I've definitely noticed it fitting to my skull without any rigidity or discomfort.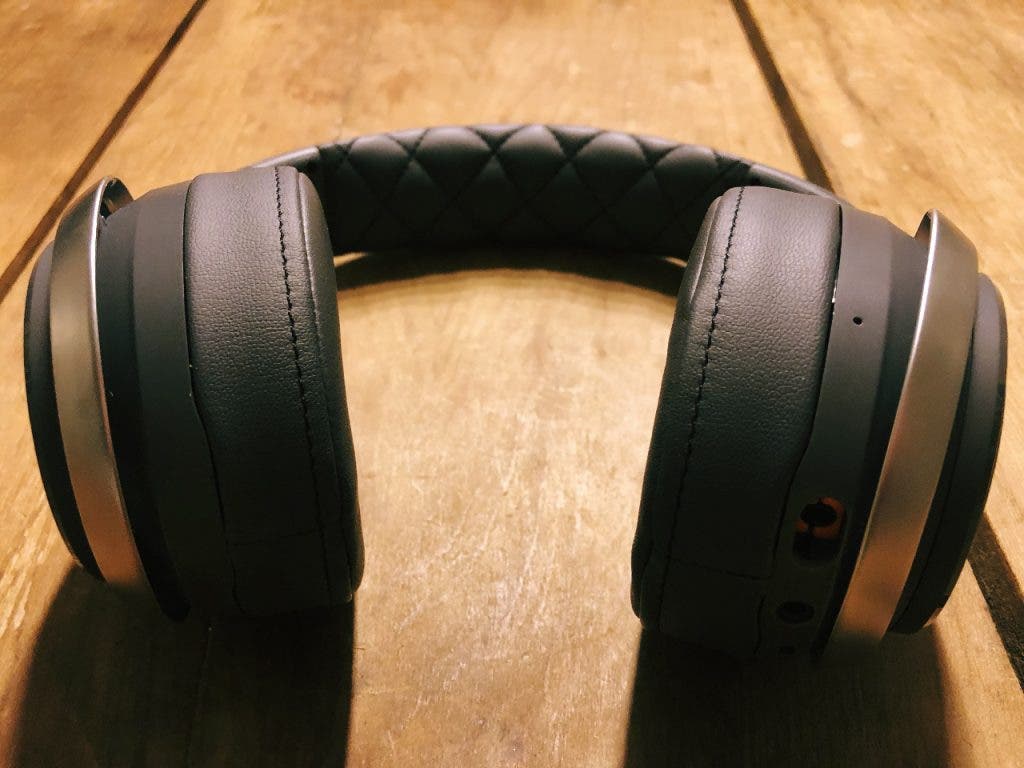 The LS31 keeps all the excellent benefits of its predecessor. Its battery life boasts at an impressive 15 hours. When the battery gets low, it will gently alert you with a beep. Just plug it in to USB to recharge and you'll be back up and running in no time. The LS31 will not give out on you midway through a raid or deathmatch.
The updated headset keeps its three-preset equalizer that allows you to empahsize bass or high-end with a push of a button. Each earcup pushes out deep bass and clear highs from a 50mm speaker with Neodymium magnets.
The LS31 features the same dual microphones and built-in mic monitoring. In the box, you'll find a detachable and flexible boom mic. Plug in for more direct audio—as LS puts it, "intense online gameplay"—or use it without the boom and still send really decent audio. The built-in mic monitoring means you can put the headset on and still hear what's going on around you. Which is crucial if you're playing a first-person horror game like Outlast and also have a toddler that likes to sneak up on you.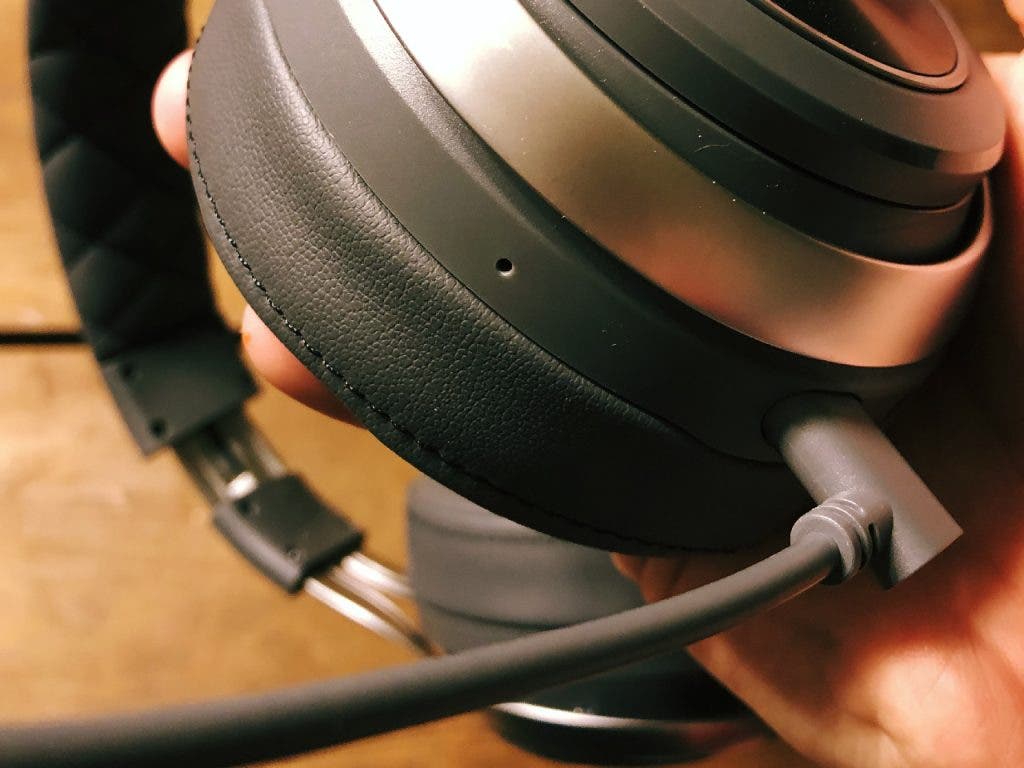 One of the things I appreciate most about this line of headsets is the flexibility of use. You can use them with your PC, your Xbox One, your PS4, or your Switch. You can even use it as a passive headset for your phone, tablet, or 3DS/PS Vita. The freedom of wireless headsets cannot be overstated. You can keep up the conversation when you go get drink from the fridge. You don't have to put your tethered headset down and fumble putting it back on. Those moments feel like the dark ages after experiencing a wireless headset.
When you have a headset this light, you almost forget that it is there. Thankfully, if you've forgotten to remove the headset before a trip to the bathroom, you're in luck. Press the right earcup and you'll have a reassuring LED light on the mic letting you know that no one can hear your shame.
The LS31, like the one before it, is incredibly aesthetic industrial design. Most gaming devices feature a grungy distressed paint, hyper colors, and seizure-inducing LEDs. LucidSound delivers hardware you're not ashamed to wear. The headband has a luxury-look with quilting on the material. The earcups are adorned with a pleasant—not flashy—metal. The headset is luxury without extravagance.
I've saved the best feature of this line of headsets for last. The individually-controlled volumes for game and chat. The process to achieve it varies from console to console and to PC, but each is simple. On PC, you're provided with three sound devices. LucidSound Game audio, LucidSound Chat audio, and LucidSound Microphone. Set Discord up to use the LucidSound Chat audio and the rest of your machine to use the Game channel. From there, all you have to do is adjust the individual volumes with the rings on the earcup. If your friends are chatty but you sense enemies near, bring their volume down and the game volume up for heightened awareness. Many gaming headsets feature independent volume controls, but LucidSound makes it intuitive.
The LS30 was my go-to headset for two years, and now the LS31 will likely stay for longer. They're wearable in public and as fashionable as any other premium headphones. I could wear them all day and never feel the dreaded "headphone fatigue". Its flexibility to provide sound and chat for so many devices makes it a headset worth having.
A hardware unit was provided by LucidSound for review purposes