News
Dec 21, 2018
Gang Beasts comes to Xbox One on January 23rd, courtesy of Double Fine and Boneloaf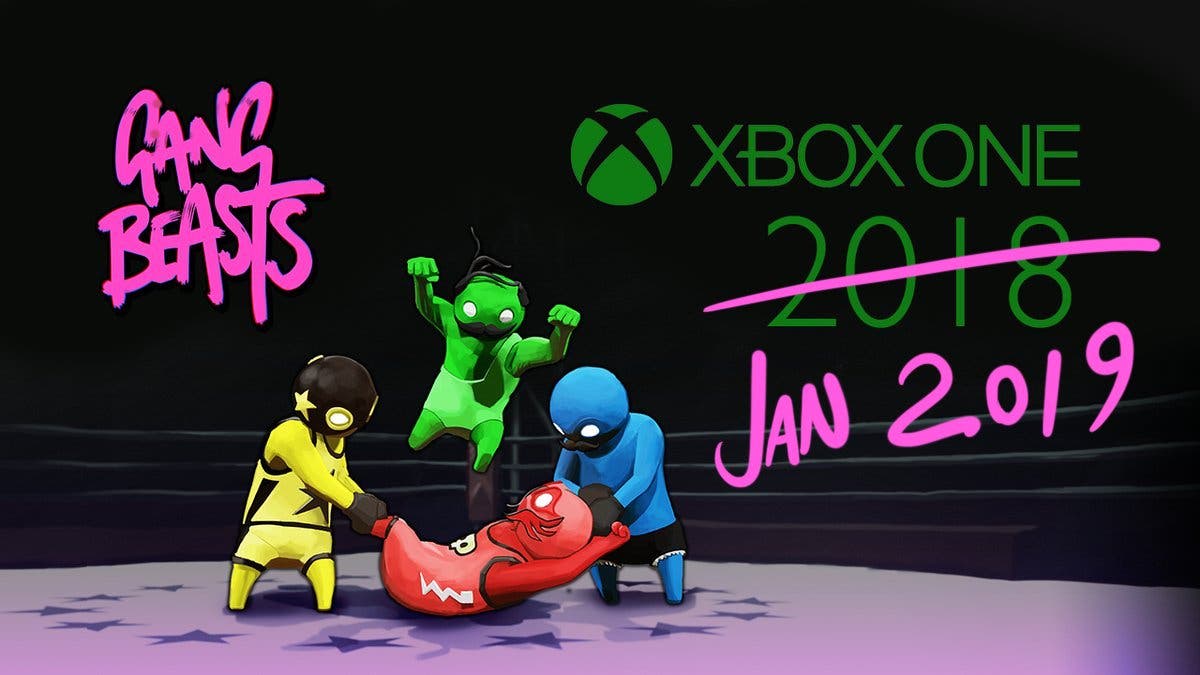 UPDATE on January 8th:

Happy New Year! Miserable News! Unfortunately, we're still working to fix a number of issues stopping us from opening Xbox One pre-orders from tomorrow. We'll post more information with new pre-order and release dates as soon as we can, sorry for the wait https://t.co/elZuESg4K4 pic.twitter.com/ZYXgVDLZwg

— Boneloaf (@boneloaf) January 8, 2019
From Press Release:
It's almost the new year and all you Xbox One players better get ready to ruuuumble because Double Fine Presents and Boneloaf just announced that multiplayer beat 'em up game Gang Beasts will be launching for Xbox One on January 23. As with all the other platforms, Gang Beasts will be selling for $19.99 but fans can pre-order the game starting January 9 to receive a 20% discount. PC and PlayStation 4 versions will also receive updates to enhance gameplay next month.
Gang Beasts is a party game with surly gelatinous characters, brutal fight sequences, and absurdly hazardous environments. The game is already available on PlayStation 4, Windows, Mac OS, and Linux on Steam and the Humble Store, and as an Oculus Early Access game for the Oculus Rift headset.
The Gang Beasts press kit which includes screenshots, logos, video and developer profiles can be found here.