News
Aug 14, 2019
Kingdom Two Crowns: Challenge Islands is a FREE update that adds three treacherous islands to the game with one attempt to beat them

From Press Release:
Drawing inspiration from Kingdom: Classic and Kingdom: New Lands, Kingdom Two Crowns: Challenge Islands is a free game update to the critically acclaimed and award-winning series set to arrive on August 29. Developed by Coatsink, it will represent the greatest challenge yet for hardened veteran monarchs and brave Kingdom rookies!
In Kingdom Two Crowns: Challenge Islands each challenge takes place on a unique island, all with their own custom rules, with players getting but a single attempt to conquer it. To make it trickier there is no co-op option to help lighten the burden of the challenges ahead. Survive the island and claim the Gold Crown. Fail and it's game over.
Offering an alternative experience to the campaigns of previous Kingdom titles with tougher roguelike gameplay, the three Challenge Islands for the brave monarch are; Dire Island, Skull Island and Plague Island.
Dire Island
With the new Dire Wolf mount as your aid, protect its pup at all costs. No crown, no monarch. No pup, no monarch!
Skull Island
Time is running out and you must destroy the Greed Lairs. That's right, 'Lairs', as in more than one!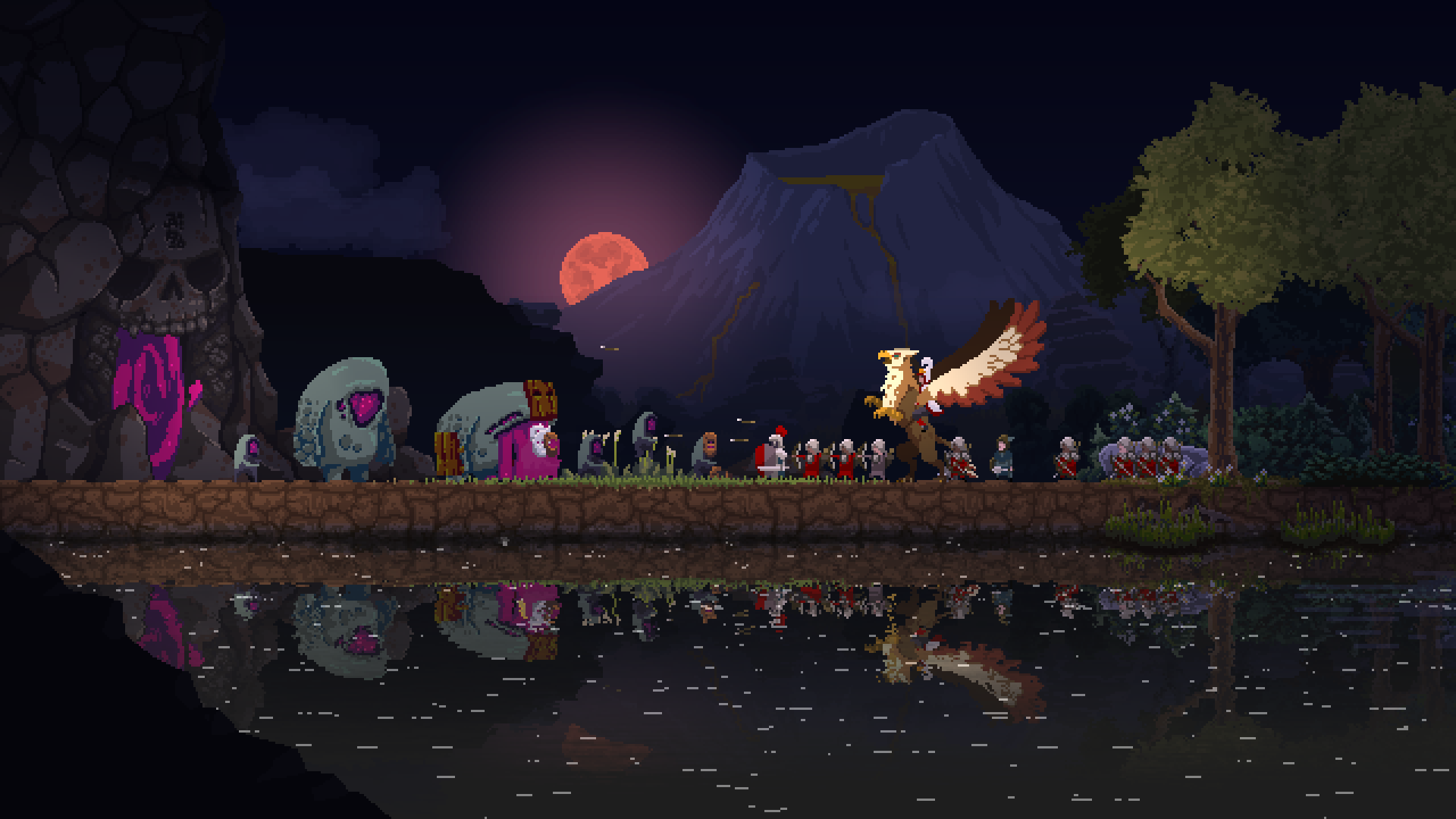 Plague Island
This land has been overrun and on the brink of succumbing to the Greed. On top of that, a fearsome pandemic is transforming citizens into Greed. How long can you survive in the face of such overwhelming odds?
Give us a shout
Official site: rawfury.com
Email: presspress@rawfury.com
Discord: discord.gg/rawfury
Twitter: @RawFury