Yakuza: Like a Dragon is easily one of the most unique and most memorable entries in the franchise to date, and it's a stunning entry point for new protagonist Ichiban Kasuga. Shedding the brawler roots of its predecessors, Like a Dragon sports a fully-fledged RPG combat system that leans into Ichi's love of Dragon Quest, combined with the incredible storytelling and unforgettable characters that have long been hallmarks of the Yakuza games. Ichi's tale is tragic on many levels, yet his unyielding resilience and optimism in the face of adversity makes him incredibly endearing and fun to watch. He's impossible not to root for, and his enthusiasm for life and adventure will carry you through this over the top, silly, and heartfelt romp through the back alleys and seedy corners of Injincho.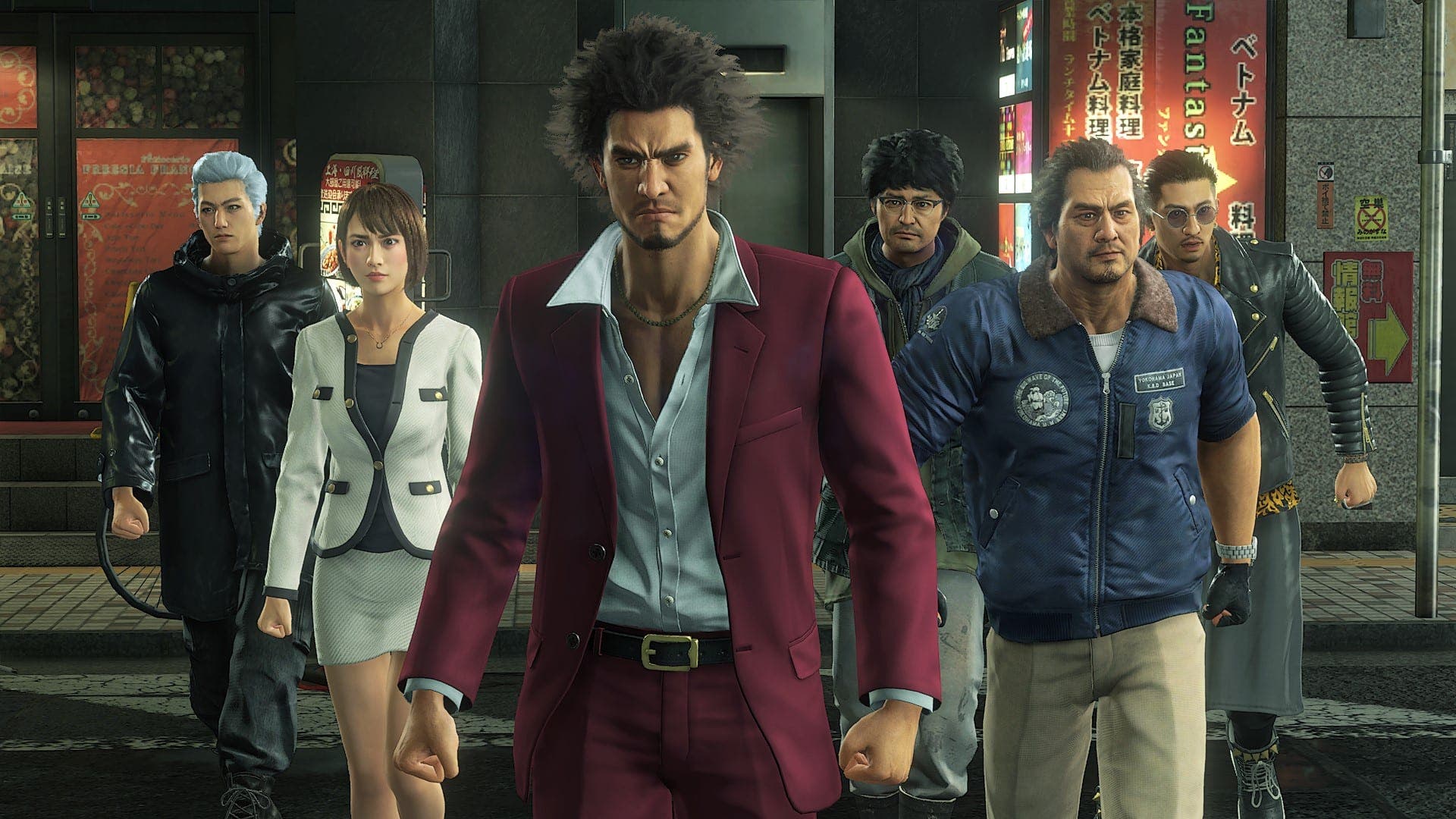 The graphical upgrades that come with the PlayStation 5 release of Yakuza: Like a Dragon are nothing to sneeze at, and if this is your first time experiencing the game then the PS5 is a great place to pick it up. The PS5 release comes with "normal" and "resolution" modes; the former of which prioritizes frame rate (up to 60fps) albeit at a lower, up-scaled resolution that still looks excellent, and the latter presents the game in full 4K, but limited to 30 frames per second. Given that many games on the PS5 are now capable of running in 4K at 60 fps, it's a little disappointing that a game build for the previous generation isn't getting the same sort of major boost in performance, but Like a Dragon is already a great looking game in its own right and it's possible unlocking the frame rate to that degree isn't quite as easy on PS5 (although notably this is very possible on a PC with current hardware).
What you do get in the PS5 release regardless of which mode you choose are improved lighting effects (especially at night time, where the city really looks lovely) and improved load times over the original version, but that's pretty much where the train stops. The DualSense isn't used to any major effect either, unfortunately, so the list of unique "PlayStation 5 features" you get with this release is pretty scant. Ultimately, it's a small set of optimizations from the PS4 release, but certainly having the option to play at 60 FPS is a big win for any players who weren't happy with the game's performance on the PS4 Pro.
The good news is that Yakuza: Like a Dragon is the same incredible game on PS5, as well as an excellent RPG. This particular release amounts to a light coat of polish that makes some subtle improvements but nothing truly revolutionary as we've seen with some other PS5 upgrades. This may largely be owing to the fact that the original release already looked excellent, but it still would have been nice to see the PS5 release support a full 4K60. Also unfortunate is the lack of using much of the DualSense controller's features, but again, this is the sort of addition that's hard to shoehorn in after the fact. While the PC is still the best place to play Yakuza: Like a Dragon, the PlayStation 5 can keep pace well enough and it's a solid way to experience Ichiban's incredible, can't-miss story.
A PlayStation 5 code was provided by the publisher for review purposes