From Press Release:
STOCKHOLM, SWEDEN (June 16, 2022) – 10 Chambers — a Swedish game development studio composed of industry veterans known for PAYDAY: The Heist and PAYDAY 2 — announced today the release of the seventh major content update for its popular four-player cooperative multiplayer horror shooter GTFO, named "Rundown 7.0 Rise." The latest update for GTFO adds ten new expeditions, a new Gardens environment, a revamped solo tutorial, and two new terrifying enemies — one equipped with hideous tentacles. Oh my! Newcomers to GTFO can also try out the game for free this weekend through Steam.
GTFO uses a concept called Rundowns, which are regular game updates that add new limited-time expeditions (maps, scenarios, enemies, etc.) that completely replace the previous Rundown. Since launch, 10 Chambers has delivered six major Rundown updates. The seventh update — Rundown 7.0 Rise — most significantly introduces the new Gardens environment, contrasting the game's previously cold and dark environments with green fauna and blossoms. Two new enemy types lurk within the bushes, with one being particularly … clingy and the other perhaps being immortal? Those who don't heed the dangers of the Gardens will quickly find themselves pushing up daisies.
10 Chambers' GTFO has gained the reputation of being a terrifying, hardcore cooperative multiplayer shooter where good teamwork means the difference between life and death. Cast in a four-player team of prisoners held against their will by a mysterious entity called "The Warden," survival depends on a team's ability to communicate, coordinate, and manage their ammunition — else they doom themselves to a bloody, messy death. To The Warden, they're all expendable.
"It feels great to deliver one more major update for free to our GTFO community while at the same time being able to invite everyone to try out GTFO during our free weekend on Steam," said Robin Björkell, Communications Director at 10 Chambers. "To make onboarding a bit easier for new Prisoners brave enough to embark down in The Complex, we've added a solo tutorial level that will teach you the basic ropes of GTFO. But don't keep playing solo; it's still best to play with friends; work together, or die together."
GTFO's Rundown 7.0 Rise update additionally makes the game more accessible by adding a singleplayer tutorial where players can learn the basic gameplay concepts prior to jumping online with others. Enhanced localization also ensures that more non-English speaking players can follow GTFO's ongoing story arc that's further expanded in Rundown 7.0 Rise. The update includes a range of quality-of-life improvements, such as new sound effects, a more dynamic music system, updated animation, graphical enhancements, and clearer visualization of progression rewards.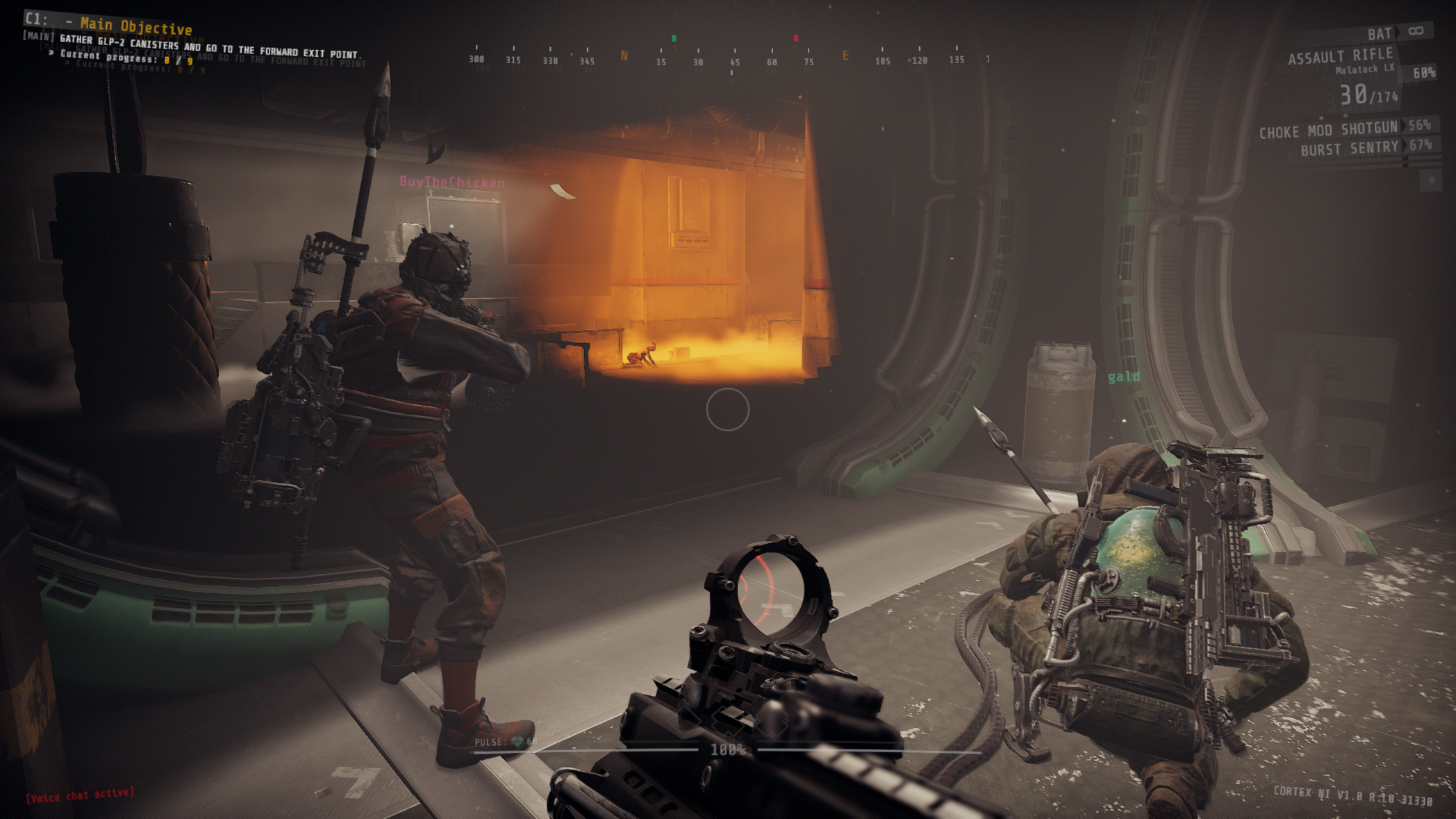 GTFO is available for purchase on Steam for $39.99 USD; the game is available to play for free on Steam from June 16 through June 20. To purchase or wishlist GTFO, please go to https://store.steampowered.com/app/493520/GTFO.
​Interact with 10 Chambers on Twitter, Discord, YouTube, and Facebook, and join the Ambassador Program to access future perks.
PAYDAY THE HEIST® and PAYDAY 2® are registered trademarks of their respective owners. 10 Chambers AB is not associated with, affiliated with, sponsored by and/or endorsed by them.
About 10 Chambers
Founded in 2015, 10 Chambers is a game studio based in Stockholm, Sweden. The studio was founded by Ulf Andersson, who founded Overkill Software and was the brain behind the PAYDAY franchise. GTFO is the debut title from the studio. More information about 10 Chambers is available at www.10chambers.com.
###