From Press Release:
FOR IMMEDIATE RELEASE – September 6th, Łódź, Poland.
Everybody loves trains, whether you're big or small, young or old – nothing can beat the sight of a carriage slowly moving through a landscape. Polish developers from Afterburn found these machines so fascinating that they decided to create a whole game around them! And what a game it is! If you're a fan of other games from the studio, like Golf Peaks or inbento, you'll find plenty to love in Railbound.
Get in on the fun for $4.99 from either the App Store or Google Play, or download it from Steam for $12.99 and join the ride!
ABOUT RAILBOUND
Railbound is a comfy track-bending puzzle game about a pair of dogs on a train journey around the world.
Connect and sever railways across the world to help everyone return home and solve over 100 clever puzzles ranging from gentle slopes to twisted passageways.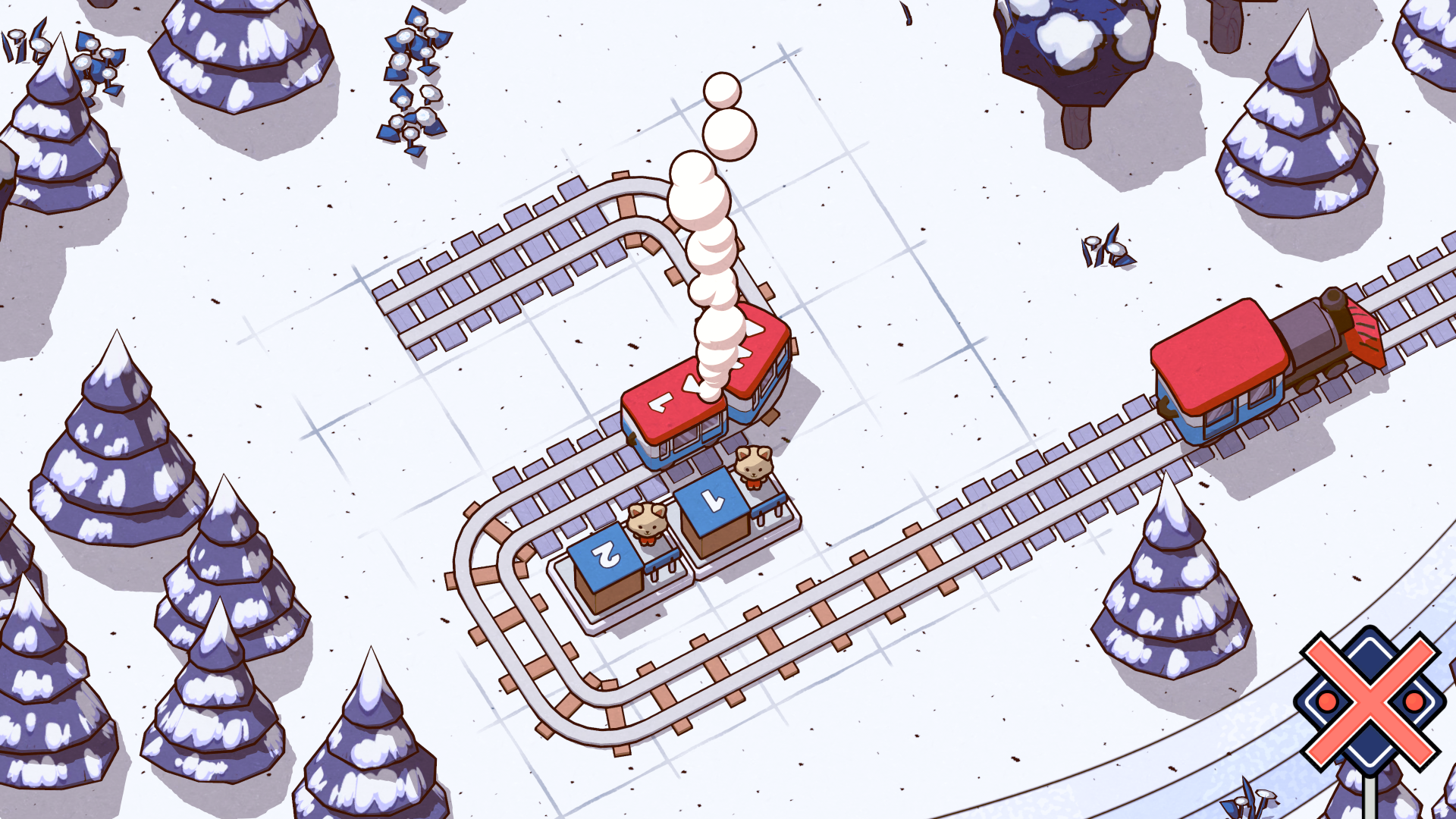 RAILBOUND – MAIN FEATURES
BEND RAILS, MAKE TRAINS GO 'CHOO-CHOO'
Place, remove, and reroute connections so that carriages remain safely connected to the locomotive. But be careful, and don't let them crash into each other!
150+ PUZZLES TO COMPLETE
The game's main levels will take you through various locations at a relaxed pace. Forks along the road will lead you to spicy brainteasers that'll please even the most demanding players!
TRAIN-INSPIRED MECHANICS
Use tunnels to cover vast distances in an instant. Delay trains using well-timed railway barriers. Switch tracks to reroute cars in different directions. Gather cute friends along the way and encounter even more challenges on your journey!
ART AND MUSIC FULL OF WHOLESOME VIBES
Across the game world, enjoy our comic-book-inspired visuals and a relaxing original soundtrack by the team behind Golf Peaks and inbento.
Railbound was created by the studio Afterburn and is now available on PC, Mac, iOS, and Android.
More information about the game can be found on the official website, Facebook, Twitter, Discord, or YouTube.