News
Nov 21, 2022
Lumencraft releases "The Giga Update" into the main branch of the Early Access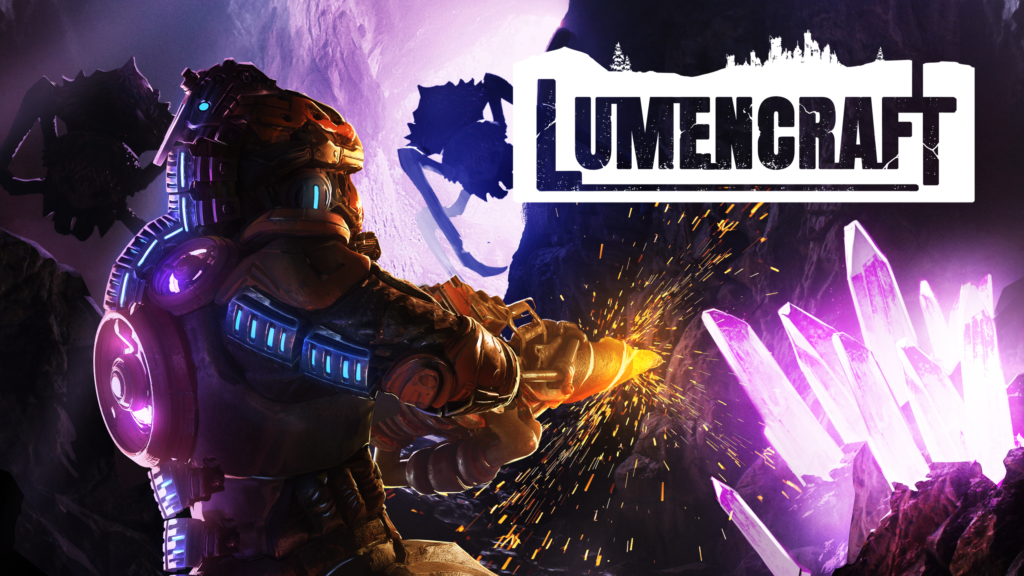 From Press Release:
Independent publisher Star Drifters and developer 2Dynamic Games invite fellow scouts to once again dive into the underground abyss in a search of light with the new highly impactful update! The Giga Update introduces a game-changing feature — randomly generated maps, a brand new weapon ready to cause brutal carnage in the enemy ranks, 80 new Steam achievements to unlock, new translations into French, Spanish and Russian, and more.
Players can now experience Lumencrafts` tunnels like never before with roguelike procedurally generated maps, offering unique playthroughs and endless replayability. You would never know what great fortune or great danger lies ahead of you, with each level including tunnels, ore patches, enemy waves, and treasures. Luckily enough, your regular robust arsenal has been extended with a new powerful weapon, Lumenal Discharger, launching an unstoppable lightning beam that consumes Lumen ammo. The Giga Update is the best occasion to date for all scouts, veterans, and newcomers to test their skills in Lumencraft!
Lumencraft will leave Early Access in Q1 2023 on PC with the Nintendo Switch version following later in 2023.
Key features of the Giga Update:
Procedural maps: from baked handcrafted maps to 100% procedurally generated roguelike levels!
New weapon: Lumenal Discharger – a dramatic armament charged with a lightning beam.
New Steam achievements: unlock 80 new achievements – some are easy and some are tricky!
New languages: the game is now available in French, Spanish and Russian.
Improvements and fixes: various UI, VFX, and sound changes.
The full list of changes can be found on the official Steam page.
About the game:
The year is 2221. The planet's surface became uninhabitable over a century ago. Today the remains of humanity struggle to survive without electricity and light. Dreams of a better future had withered a long time ago, but a recently discovered mineral brought a spark of hope. Lumen, a crystal of high energy potency, can be the last chance for a struggling civilization. This mineral can drastically increase humanity's odds of survival.
A team of Scouts, highly specialized miners, has ventured deep below the ground. It's almost impossible to survive there. They established a settlement near the estimated deposits of Lumen. Their mission objective is seemingly simple: excavate and collect the precious mineral. However, getting back with it to the surface alive is another story altogether. And no one has lived to tell that tale yet… Impossibly hostile caverns have proven to be a nearly impenetrable barrier so far, but they hold the key to rejuvenating the fading civilization.
Lumencraft is currently available in Early Access via Steam and GOG. Stay up to date on the latest news following Twitter, Facebook, and GameJolt.