News
Aug 03, 2023
Ain't no party like a Space Beach Party as summer seasonal event is on now for Deep Rock Galactic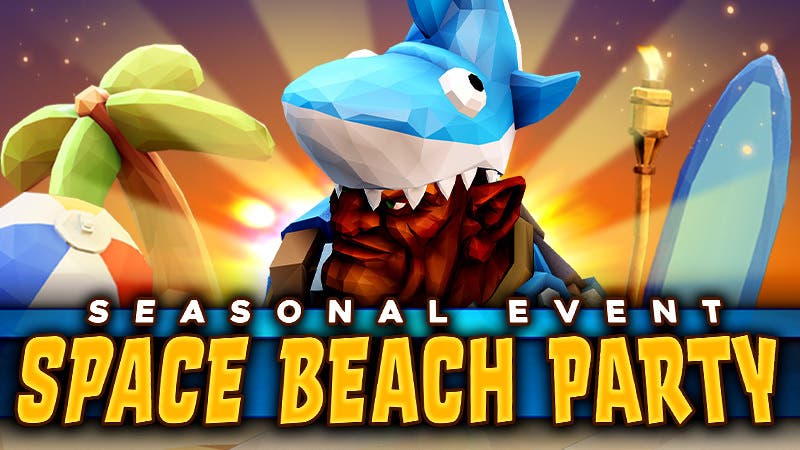 From Press Release:
Summer has arrived to Hoxxes IV, and Deep Rock Galactic is celebrating with a special Space Beach Party event. Starting from today, the in-game event runs until 17 August, with plenty of sun-soaked content for dwarves to enjoy.
This event features two themed assignments, with headgear sure to make a splash waiting at the end, alongside the return of last year's Summer Fashion. The Space Rig has also seen a summer refresh, with a steel drum ripe for slapping and water balloons for throwing. But it's not all play, there's still work to be done, and dwarves can secure a Performance Point bonus down in the mines by retrieving an errant shipment of Pool Floats.
Space Beach Party 2023 Key Information
Keep palm and carry on

Dwarves can enjoy some much-needed vacation time while still meeting company KPIs, as the new Hoxxes Summer Cruise assignment is available to tackle. This limited time event will be home to some of the hottest rewards around, including a Great White Delight hat that players won't want to miss out on!

Tropic like it's hot

It's not just this year's new line of gear that's up for grabs, as last year's beachwear will be up for grabs once again. It's impossible to be late to the party on Hoxxes IV, and with the Last Year's Summer Fashion assignment, players can earn all of 2022's beach party headwear.

Beach better have my money

Following a Longbear freighter losing its cargo, a cargo of Pool Floats has rained down onto Hoxxes! One person's loss is another's treasure, by obtaining these Pool Floats on a mission, dwarves will secure a double mission Performance Points bonus.
Learn more at: https://store.steampowered.com/news/app/548430/view/3655285941432772390