From Press Release:
Berlin, Germany – 12th September 2023 – The highly-anticipated sequel to the hilarious and action-packed beat'em up game featuring Bud Spencer and Terence Hill, slaps its way to consoles in only 10 days!
The iconic movie duo's humor and chemistry are perfectly captured in this new, fully dubbed adventure, delivering a nostalgic experience for fans and newcomers alike. With an improved combat system mimicking their hilarious fistfights, a dedicated party mode, cooperative puzzles, and the original soundtrack from movie composers Oliver Onions, slaps and laughs are guaranteed!
Slaps and Beans 2 will be available digitally and physically for Nintendo Switch, PlayStation 4 and 5, and digitally for Xbox.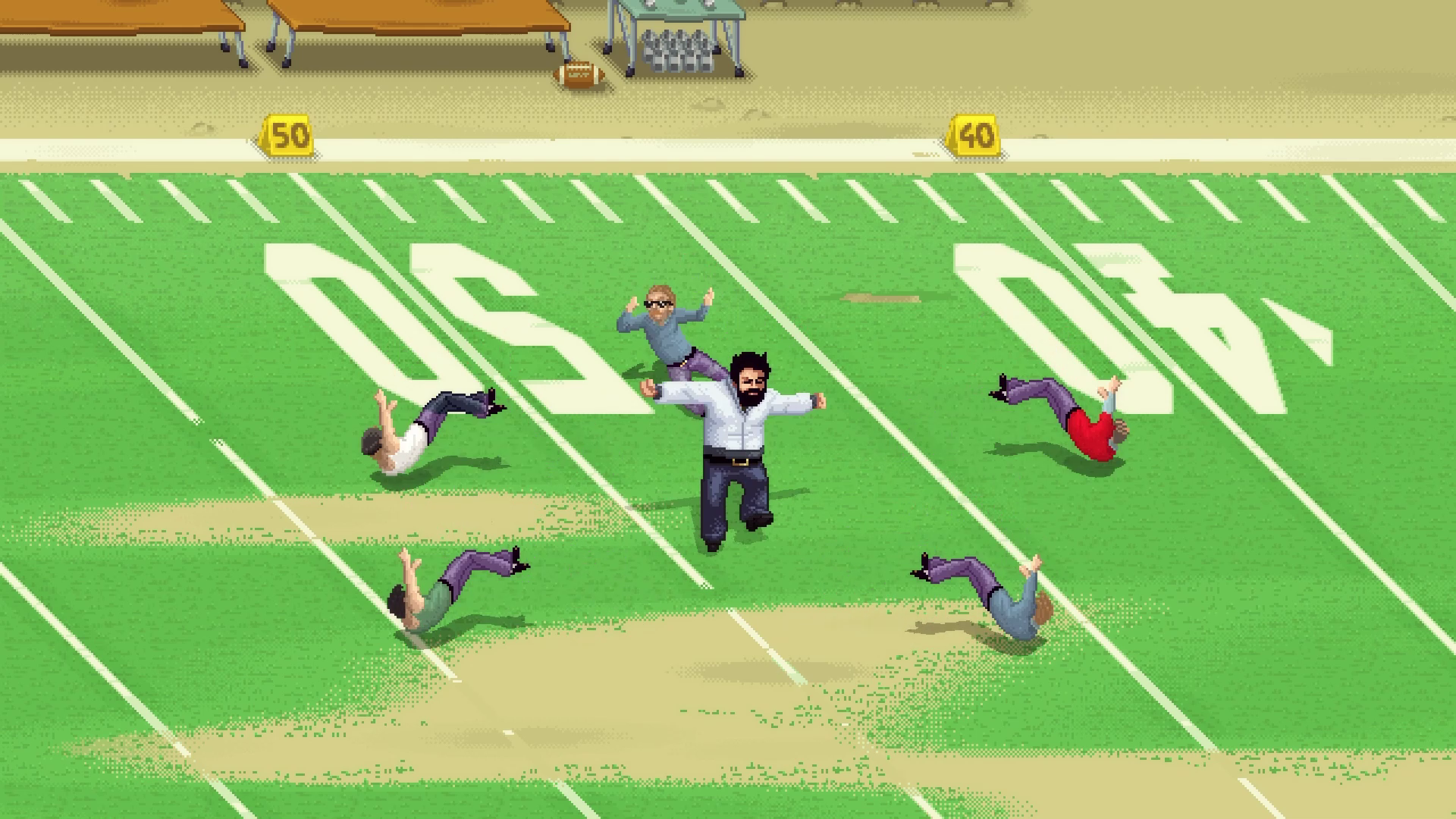 The new episode includes many great features:
A brand-new, explosive & ludicrous story adventure
Enhanced combat system: Both heroes now have signature abilities and unique power-ups
Anything can be a weapon! You can now use objects from the environment to beat the daylight out of enemies.
The story can be enjoyed with your bud(dy) in 2-player couch co-op
Tons of competitive minigames are included throughout the story to break up the pace
The dedicated party game mode (minigames only) for up to 4 players lets you compete and chase those high scores
Beautiful, hand-drawn pixel art for pixel-perfect slapping
New music from Oliver Onions, the original movie composer, to harmonize with the sound of slapping
Neither dumb nor mute: The game now includes voice dubbing in English, Italian, German and Spanish
And lots of beans (and bananas)
Warm up your hands and do your stretching, because the slapping marathon has officially begun
Terence: "It's not bad, but I would have preferred it more…"
Bud: "Yes!"
Terence: "More!"
Bud: "Yes! More as well!"
Watch out, We're mad! (1974)
Want more as well? ININ gives Bud Spencer & Terence Hill – Slaps and Beans 2 a much-deserved Special Edition, available at: