News
Oct 30, 2023
Tales & Tactics, the roguelike autobattler tabletop RPG begins its "Spooky Season" with major Early Access update
From Press Release:
Michigan, October 26th, 2023 – Developers Table 9 Studios, in partnership with Yogscast Games, have today released a 'Spooky Season' Major Update for its roguelike autobattler, Tales & Tactics, just in time for Steam Scream Fest running October 26th – November 2nd!
This spooktacular update is focused on creep-ing it real, expanding content and emphasising player choice! It introduces features that enhance playthrough variety, allowing players to toggle changes on or off whenever they like. Trick or treat yo'self to the spooky update – more info below!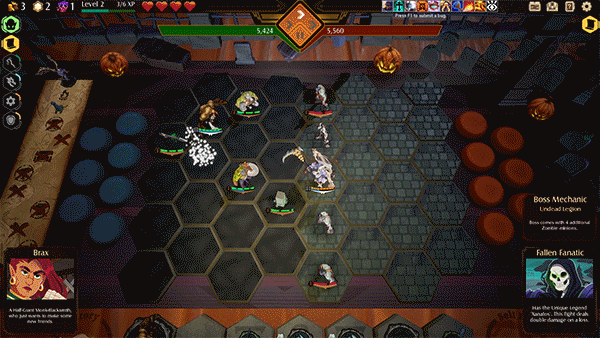 Key 'Spooky Season' Content Update Features & Improvements:
New Character: Thet Pahud – A Dwarvish Fighter who prioritises quality over quantity with a lower max Army Size. Thet excels at item manipulation, unequipping and deconstructing items at will to create perfectly itemised Units. His ally, Blorgi, is a potent ranged Pirate's Familiar who can bounce attacks across the board.
New Region: Saunek Necropolis – Face off against Skeletons and Ghouls in a new region, the home of Lel'thas, Champion of the Saunek Necropolis and member of the Daiya. Engage with Lel'thas in Champion Tales, where your choices can make him your rival or ally, offering unique rewards.
New Unlock: Bonus Spooky Legends – Activating this feature introduces three new Legends to the draftable unit pool – all have unique skills. Future updates will expand this feature event with more new Legends, randomly selecting them from available Legend Packs, similar to Bonus Traits. Bonus Legends are now a mandatory component of Challenge Climb, alongside other run modifiers.
New Unlock: Region Combat Modifiers – Enabling this feature introduces unique area-based combat modifiers to every combat, which can be countered by strategic choices. Whether it's countering Hextech Industries' Megafurnaces or capitalising on Hexad City's Giant's Gong, these modifiers interact with the existing opponent-based combat modifiers, adding more variety to every battle.
New Unlock: Advanced Vaults – Unlocking and enabling Advanced Vaults alters the reward structure in each run, introducing 7 new Vaults alongside the classic Duplicator Vault. These new Vaults offer fresh strategies and synergies to master.
New Unlock: Into the Void – When Into The Void is active, 6 Units are placed in the Void at the start of each run, banished from appearing! You'll need to stay on your toes to adapt to the new pool of Units, but in exchange, the remaining ones are easier to Tier Up.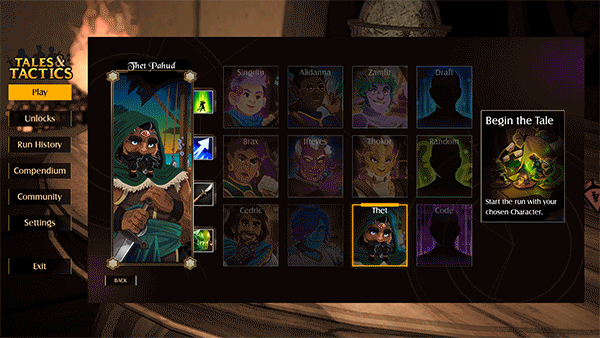 Check out the game and its new 'Spooky Season' update in Early Access on Steam!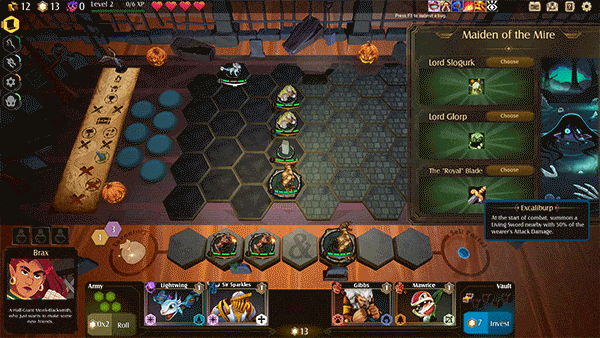 To find out more about the developers, you can visit Table 9 Studio's website. You can also check out the Yogscast Games site, and their Twitter at @yogscastgames.