Risen 3 Titan Lords new screenshots show off the dark Guardians Guild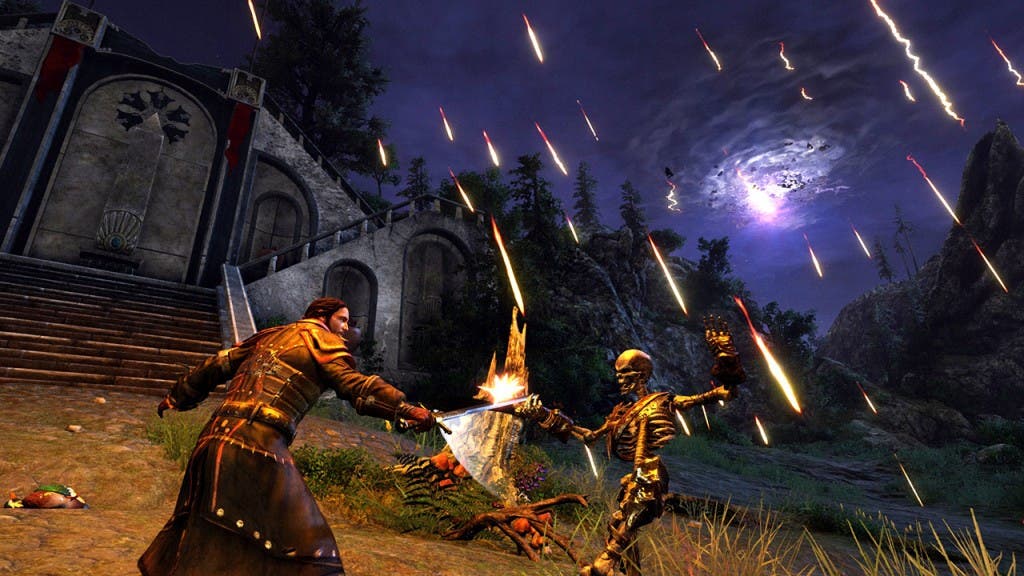 Deep Silver and Piranha Bytes unveiled details and the first screenshots surrounding the Guardians Guild in the upcoming and anticipated role playing game, Risen 3: Titan Lords, coming later this year to  PC, the Xbox 360 and the PlayStation 3. Showcased via a series of visually stunning screenshots, the last Mages and their faithful Guardians face a sinister and dark menace. Once a proud and elite order, the Mages were well-respected counselors of the kings. Now, outlawed by the Inquisition, they live a secluded life on the thunderous island of Taranis. As the hero of Risen 3: Titan Lords, you have the option to join the guild of the Guardians and learn the powerful spells of their crystal magic as you traverse the land in an effort to conquer your enemies and save the world. 

Exiled to an extensive abbey in the mountains of Taranis, the old circle of wise men continue their experiments to create an enchanted weapon that can defeat the enemy Titans and set an end to the everlasting conflict. Armed with a private army of former soldiers, the Guardians Guild offers players training in the powerful magical arts and provide increased combat expertise if you choose to advance in the ranks. Players can gain access to exclusive armor from this proud order, and boost an array of magical spells to the limit. 

The world of Risen 3: Titan Lords tells the tale of a land abandoned by all gods, with its inhabitants suffering from the Titan Wars and a new threat rising from the very soil of the land. A young warrior is attacked from the shadows and deprived of his soul. He sets off to reclaim what is lost amidst the darkness that is spreading throughout the world. Banned and long forgotten Mages versed in the magical arts could be powerful allies on the quest. To get their help, he needs to find the Mage sanctuary on Taranis, also known as the Island of Thunder. Protected by the Guardians, the Mages search the mines of Taranis for crystals loaded with magic energy. Will the player join the Guardians to get in contact with the Mages? Or will he choose one of the other guilds in Risen 3 to reach his goals?