I want you to take a minute and think of the best looking game on the Xbox One. Go ahead, I'll give you a minute. Waiting… Waiting… Did you come up with one? Ok. Now, move that game down a peg because you've just found your new number one.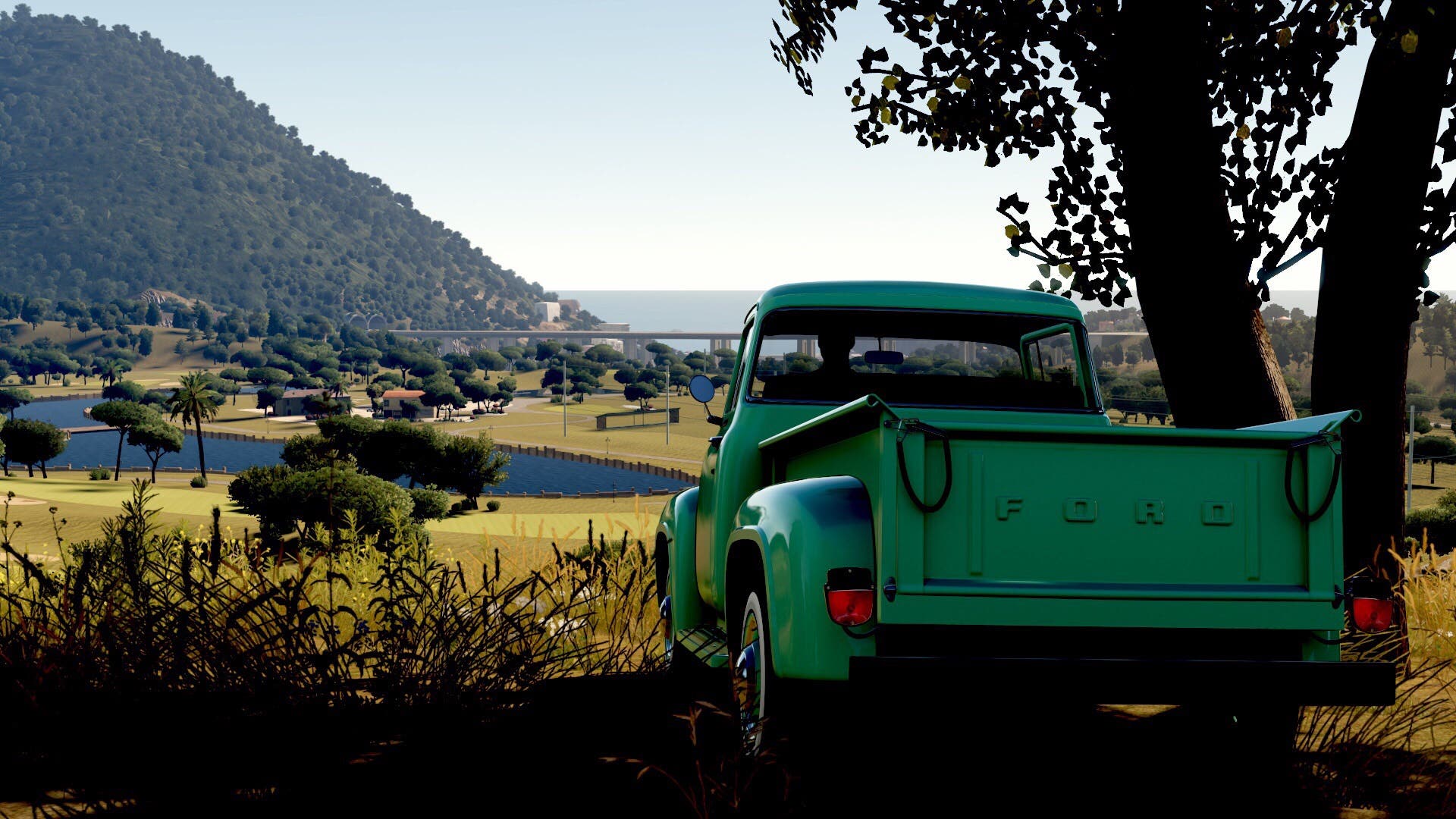 To say Forza Horizon 2 is gorgeous is an incredible understatement. The scenery is vast and the detail amazing. The game benefits from taking place in an open European landscape, ranging from ocean-side ports to thick green forests. Driving around and just cruising, you can almost get lost in the beauty of everything around you. Just as good as the world looks, your car looks just as good – if not better. The interior of every car is intricately detailed, and the lighting on the different materials used in each is lifelike. Horizon 2 definitely leans a lot graphically from Forza 5; change the camera from the in-car and you just marvel at the lighting and reflections coming off the car panels. Don't stare too long though, remember that your flying by the seat of your pants at 140mph. Forget that and those lifelike trees you've been staring at will be up your radiator lickety split.
If you do happen to hit that tree harder than a wood craved beaver, it'll be okay. As with previous Forza titles, you get a wealth of options to play with in the difficulty settings. You can turn on simulation damage so that you'll have to limp back to the hub or turn it off entirely sacrificing the bonus you get for cash. You can customize the game to your play style to reach your maximum enjoyment and because there is much more to do in Horizon 2 than say Forza 5, you can get that enjoyment easily and quickly. If you're familiar with the previous Horizon title on the Xbox 360, a lot of the events have made their return. The Showcases return positioning you against crazy opponents like a train or a flight squadron to off road events where there is no road, only checkpoints. I don't have one single favorite race type, but if I had to pick the most fun it would be those off road events for the shear fact that you're just plowing your way through everything and anything. Flying over roads and leaping off hills, it's just a crazy good time.
You can do these races solo or with friends and that's where Horizon 2 really gets interesting. There are more social features within the game that it almost feels like it's a living breathing world of actual players. When not racing online, you can see your friend's drivatars roaming around and even in races. Just like Forza 5 they populate all your races but unlike Forza 5 they seem more sane. You can meet up with friends and other players at car meets that are scattered across the map, Once there you can see their rides or challenge them to races. It's a neat way to do matchmaking without actually having to feel like your staring at a menu.
Other returning features are the photo mode and barn finds for those really rare rides. The speed camera sections return so you can compete against your buddies at small sections of the world. You can still go in and create your own livery with the vinyl editor and paint shop. It's just as robust as every Forza before it with one exception, the original Horizon gave you the option to import your created vinyls from Forza 4 which was a convenient features saving loads of time. Unfortunately Horizon 2 does not share this feature with Forza 5 so be prepared to recreate any favorite vinyls all over again.
You can't just rehash old stuff though, you need some new things to keep things fresh and Horizon 2 does not disappoint. Just like the previous Horizon you earn points that feed your overall xp gauge. The more xp you earn, the higher levels you become. In Horizon 2 each level earns you skill points and a chance to spin a slot machine for prizes. The skill points are used to unlock perks that can benefit you during races or bonus multipliers for the tricks you perform. The wheels spins are just a game of chance. A slot machine wheel spin could win you either cash or a free car, but trust me when I say it's a higher percentage towards the cash.
There really isn't much to be disappointed about in Horizon 2, it's a damn near perfect racing game that knows how to keep things fun and entertaining. You can always wish for more cars, even with the over 200 included, or more of this and that but in the end the game is just so much fun to play solo or with friends that it's hard to put down. I don't have to mention the way the cars drive because this is Playground Games and Turn 10 we're talking here and they nail the car physics every time, Horizon 2 being no exception.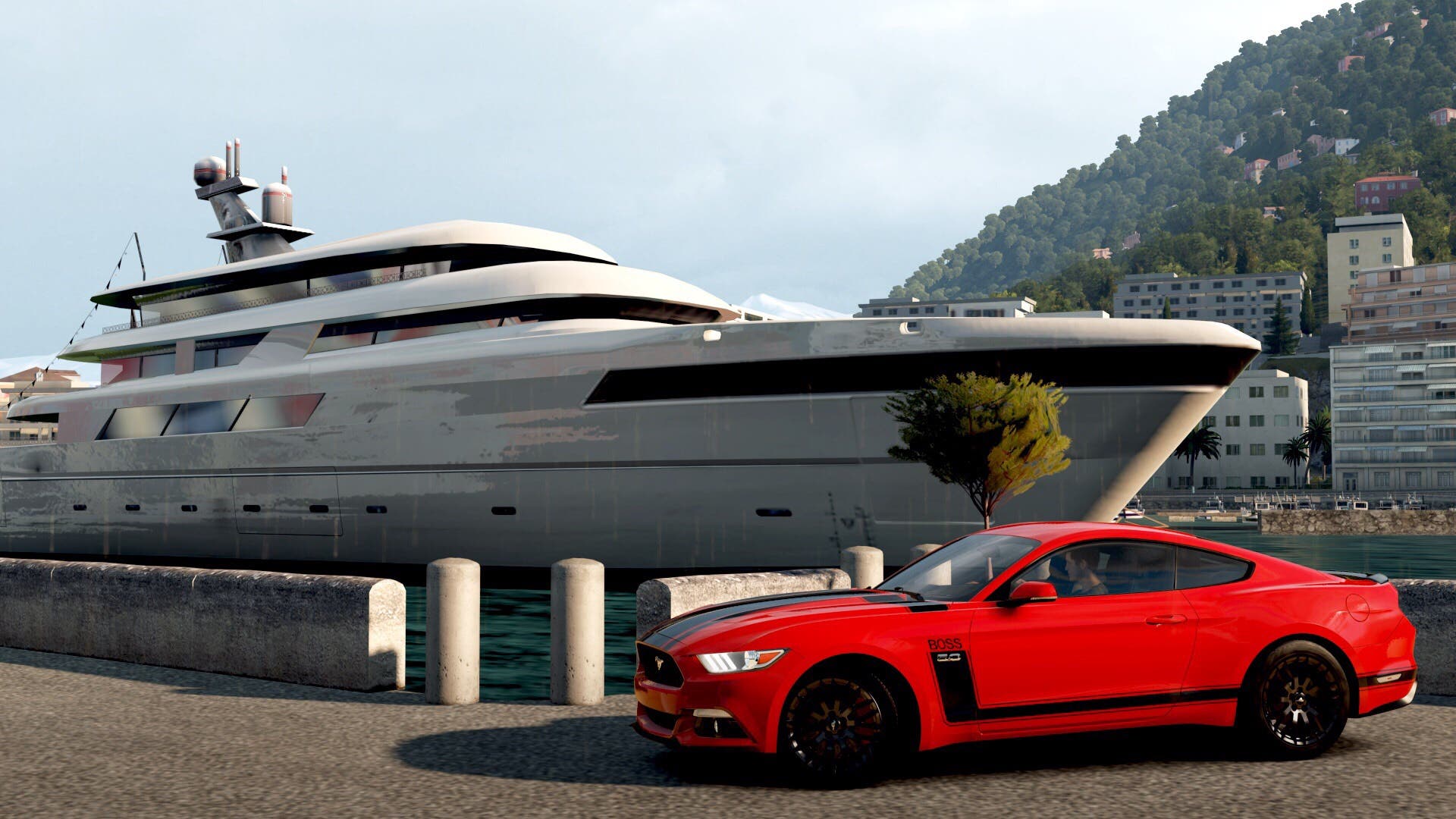 I can't recommend Forza Horizon 2 hard enough. If I could give it a 6/5 I would, it's stunning to look at, the controls are tight, the sounds are soothing, and is just all around fun to play; it just hit all my happy spots. I'd have to say that this is my favorite game to date on the Xbox One. Is this worth your time, yes it is. Oh my goodness, yes it is.
An Xbox One downloadable code was provided by the Xbox PR for review purposes