Other World Computing makes upgrading your PS4 HDD easy with "DIY" kits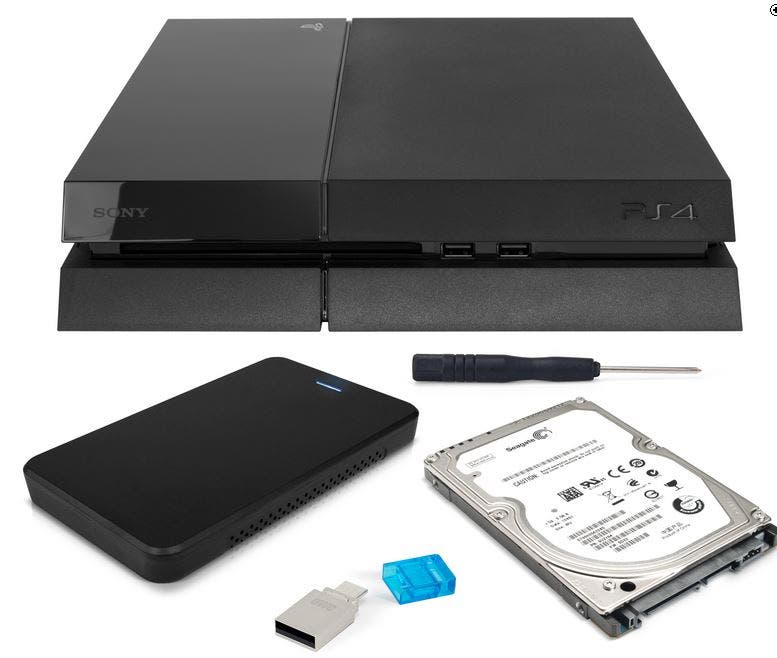 Other World Computing, a leading zero emissions Mac upgrade and storage technology company, announced an update to the Hard Drive Upgrade Kit for PlayStation 4. Now users can play, store, and do more with this massive 2.0TB drive upgrade for PS4 that's a whopping 4x larger than the stock drive. It's the perfect upgrade for loading more games without having to remove any data.
What it does
The OWC DIY Upgrade Kit for PS4™ allows PS4 owners to quadruple storage and boost performance with an OWC drive. DIY bundles include everything needed to upgrade or replace the existing 2.5″ drive and transfer gaming data to the new drive. For added value, the original drive can also be converted to an external drive using the included enclosure.
Why it's cool
The OWC DIY Upgrade Kit for PS4 allows PS4 owners to augment their storage capacity and performance in one quick upgrade. With gaming downloads often as large as 50GB at a time, a factory-installed drive can be filled to capacity quickly. Quadrupling the storage of the PS4 means that gaming and media storage will no longer be a problem.
Warranty Safe Upgrade
This is a user serviceable part according to Sony that will not void your PlayStation 4's warranty.
Includes:
OWC Express 2.5" SATA Drive Enclosure
2.0TB Seagate / Samsung 5400 RPM Hard Disk Drive
8.0GB Dual USB Flash Drive
Philips #1 Screwdriver
High Quality, Double-Shielded USB 3.0 Cable (mini-B type)
Express Installation Guide & Carrying Sleeve\
1 Year OWC Enclosure Limited Warranty with 48-Hour Turnaround Time
Pricing and Availability:
OWC's DIY HDD Upgrade Kit for PS4 is available for immediate ordering in the following configurations:
OWC DIY Upgrade Kit for PS4
1TB     $114.99
1.5TB   $137.50
2.0TB   $149.00
Link to Other World Computing for PS4 HDD Upgrade Kits: http://eshop.macsales.com/search/PS4