OWC offers Upgrade Kits for Xbox One now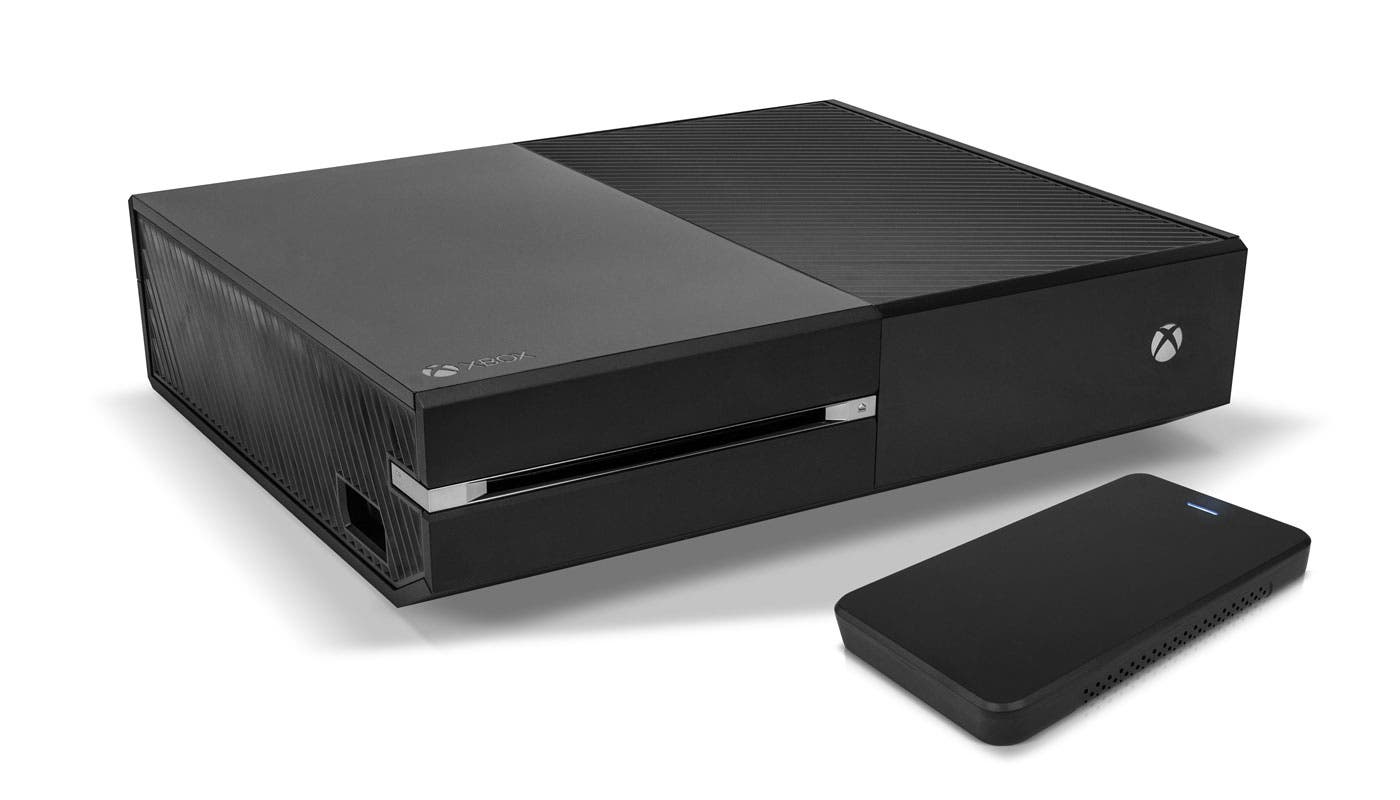 Other World Computing (OWC), a leading zero emissions Mac and PC technology company, announced today the availability of the OWC Upgrade Kit for Xbox One.  Available in three models, the kits provide up to four times as much storage space as the factory-supplied console, and the hybrid performance kit significantly reduces load times by up to 39%. With this easy, plug-and-play external storage solution, owners of the Xbox One can now upgrade their storage capacity without opening their console.
Feature Highlights:
Up to 4 times the capacity of your Xbox One
1TB, 1TB Solid State Hybrid, and 2TB options
1TB Solid State Hybrid model reduces load times by up to 39%
Ultra-easy setup; plug-and-play
Compact, portable design featuring USB 3.0
The Complete Upgrade
Available in 1TB, 1TB SSHD (Solid State Hybrid), and 2TB capacities, the OWC Upgrade Kit for Xbox One comes complete with everything gamers need for an ultra-easy upgrade, including an OWC Express external game drive, high quality double-shielded USB 3.0 cable for connecting to the Xbox One console, a carrying sleeve, and instructions for adding the drive to an Xbox One.
Boost Your Xbox Experience
The OWC Upgrade Kit for Xbox One is the easiest way to expand capacity and improve performance for the Xbox. While all models of the OWC Upgrade Kit for Xbox One provide increased storage capacity for games, movies, and more, the 1TB SSHD Hybrid drive model actually delivers faster transfer speeds than the Xbox internal drive, reducing load times by up to 39% so you spend more time playing and less time waiting.
Real World Performance
The following are load time comparisons (in seconds) between a stock Xbox One console and one equipped with the OWC Upgrade Kit for Xbox One 1TB SSHD, based on testing conducted by OWC.
Availability and Pricing
The OWC Xbox One Upgrade Kits are available at http://macsales.com:
1TB Upgrade Kit for Xbox One – $89.99
1TB SSHD Upgrade Kit for Xbox One – $124.00
2TB Upgrade Kit for Xbox One – $134.00
OWC also offers upgrade kits up to 2TB for the SonyPlayStation 4 (PS4) console. Here's our review: http://www.savingcontent.com/2014/12/03/owc-diy-2-0tb-drive-upgrade-bundle-for-playstation-4-review/