Benchmarking tools are essential to any serious gamer looking to eek out the last bit of performance out of their machine, or want to test to see what they can upgrade. ALLBenchmark provides an affordable and easy way of doing that, with Catzilla.
Editor's Note: This review is based off of the latest version, 1.3
Appearances can be deceiving, Catzilla is a different kind of benchmark. The craziness that unfolds reminds you of anime, the internet's obsession with cats, and a dubstep soundtrack. However, it's not as gimmicky as it looks or sounds. It's actually a technical powerhouse that shouldn't be underestimated. This is a real benchmark that covers everything necessary for a real-world application of playing today's PC games.
There are six testing groups that analyze your PC: Software, Hardware (GPU + CPU), Physics Test (CPU), Fur Test (GPU), Fluid Test (GPU), and Raymarch Test (GPU). All of these tests will accurately and safely test your hardware. There are multiple resolution tests that encapsulates the above testing groups, you can run tests in 570p, 720p, 1080p, 1440p, or even a custom setting.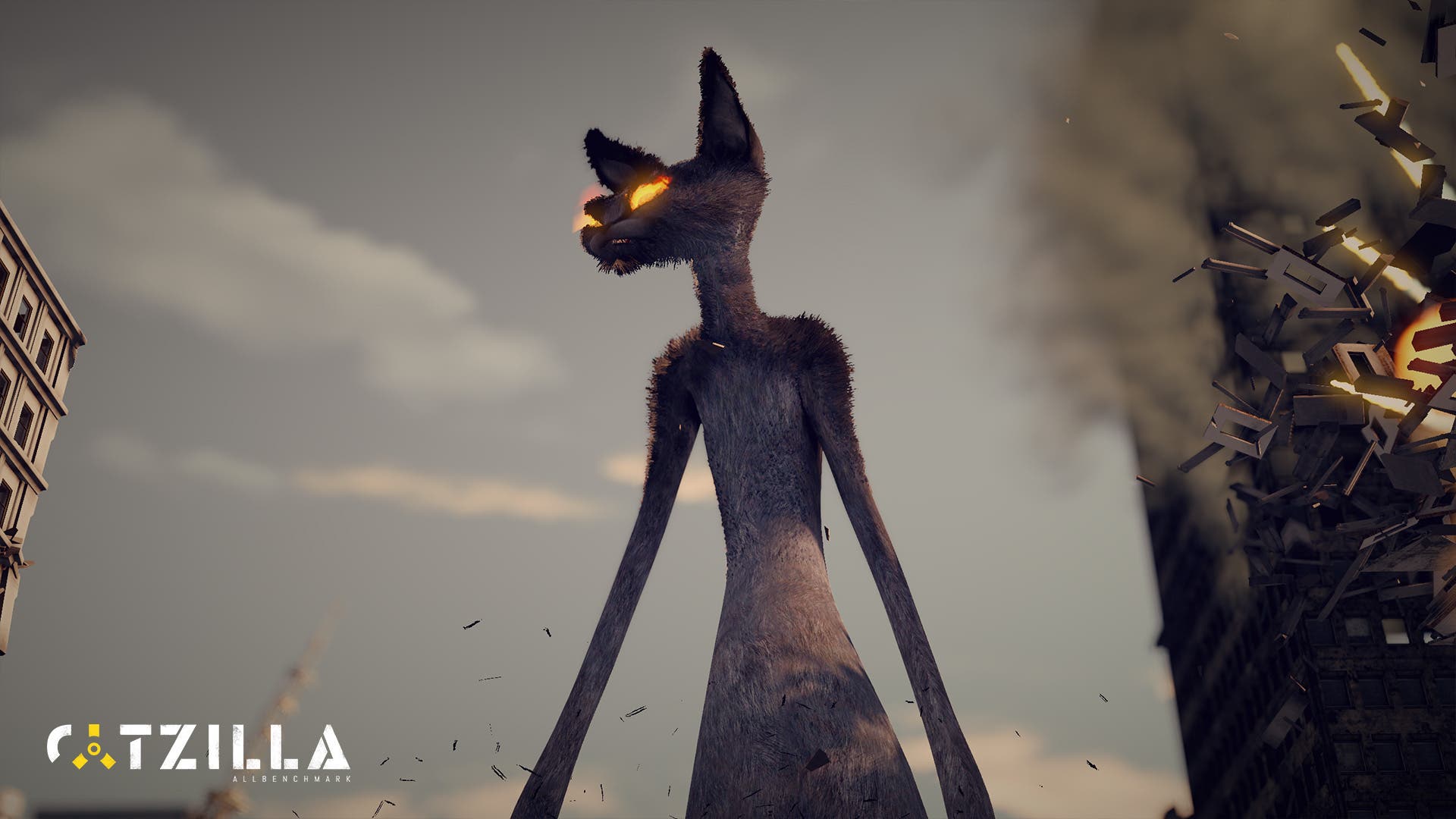 After the benchmark is done testing your system (which is only a couple of minutes), it'll give you your results. Your results will be submitted to a leaderboard. And leaderboards are a neat way of seeing where you stack up, but ranking higher requires running SLI, upgrading your video card, or otherwise replacing some component to get a better score.
Additionally, there's a recommendation tab that will show you the breakdown of your software and hardware. Anything in red will show what needs to be upgraded, anything in green is enough. You'll learn all sorts of things from your PC as it'll detail each component down to version and model numbers.
Catzilla also allows you to test games to see if you'll be able to run them. What you do, is select a game from the list, like Crysis 3, Battlefield 4, or Dying Light. Then it'll run the benchmarking tool again. After it is completed, it'll bring up a webpage of your results, detailing the minimum, recommended, and your specs. The bar graph will detail if your PC can handle each particular game. However, if you have all green checkmarks from the recommendations tab, there's really no need to test individual games. But this is a really great way of visually showing you where your PC stands, rather than trying to guess from a spec sheet.
My PC Specs:
– Microsoft Windows 8.1
– Intel Core i7 3770k @ 3.9Ghz (Turbo)
– 8GB (2x4GB) Kingston HyperX blu DDR3 RAM
– NVIDIA GTX 780 Classified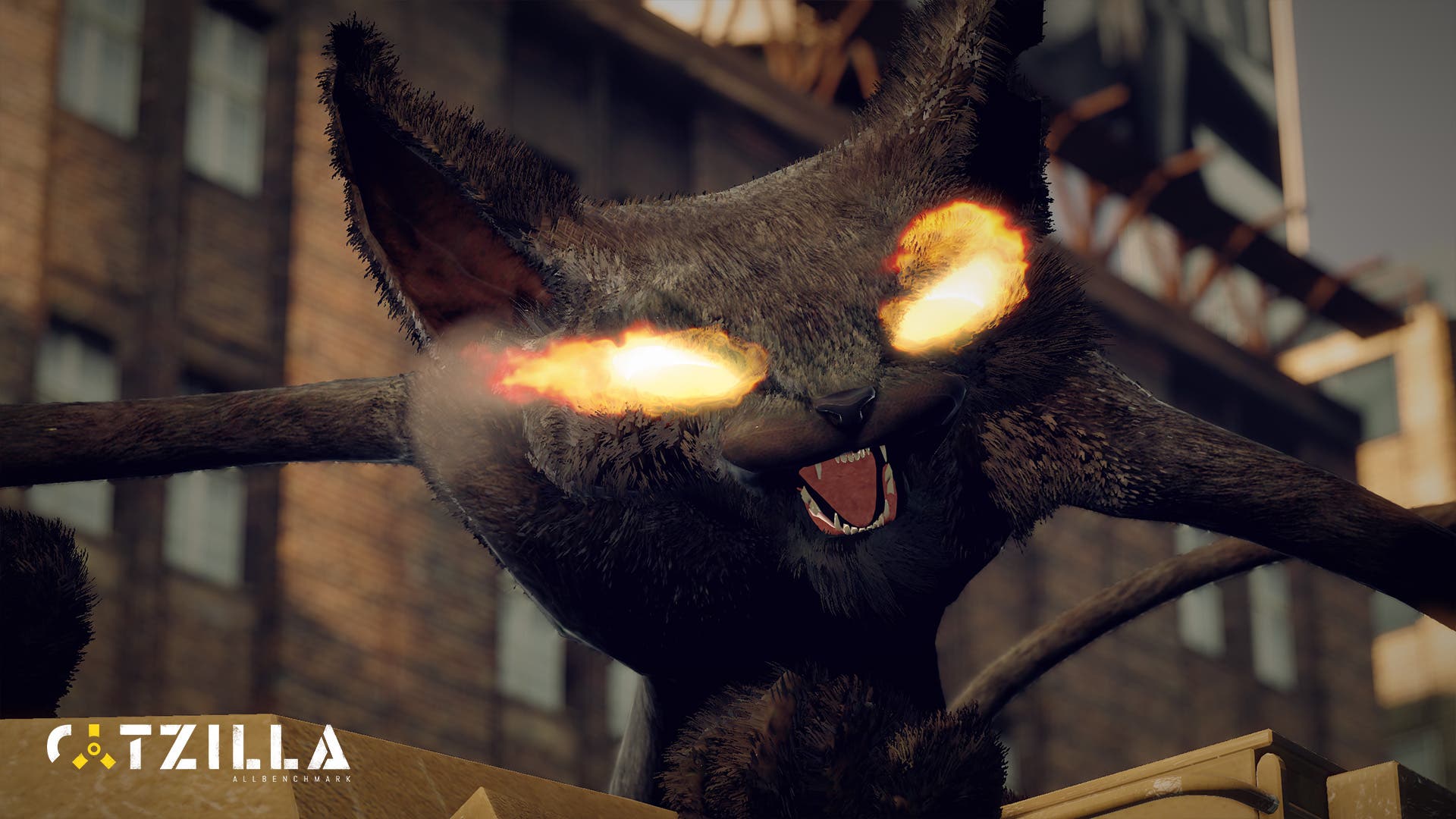 For any effective testing, the Free and Basic Editions of Catzilla will not suffice due to not allowing testing for resolutions above 720p. The Advanced Edition is the way to go, and probably by design. Combined with tools of learning more about your PC and the recommendation engine to suggest what needs upgrading, is really a standout feature. In comparison to other benchmarks, Catzilla is an affordable, bite-sized way of testing your PC without damaging or breaking it.
A code for the Advanced Edition provided by PR for review purposes