Farming Simulator 15 coming to consoles on May 19th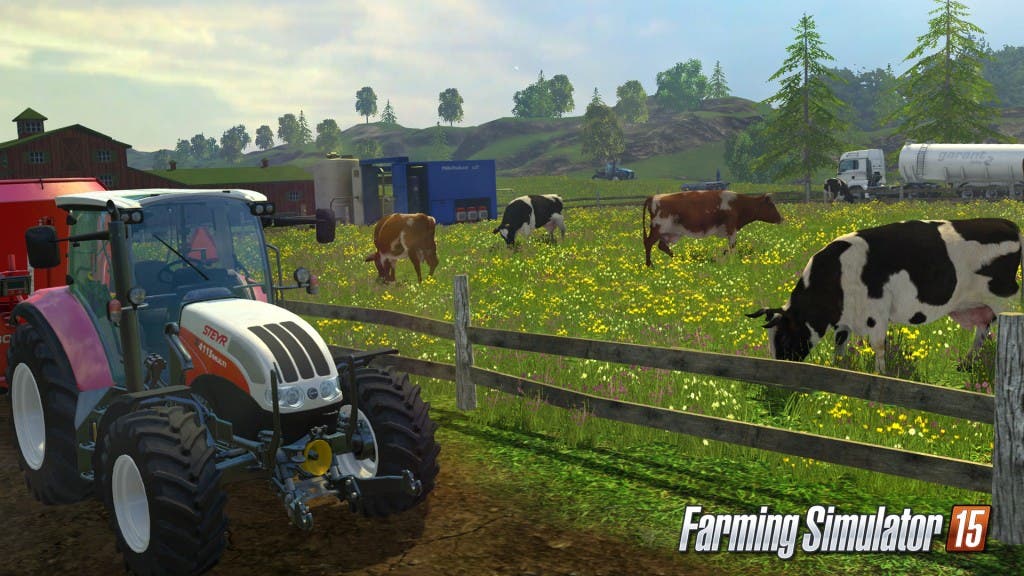 With nearly one million players across the globe, the Farming Simulator phenomenon continues with the arrival of Farming Simulator 15 on consoles, bringing the total to four different platforms. The game crops up on May 19 on PlayStation 4, Xbox One, PlayStation 3 and Xbox 360.
With a brand new graphics and physics engine, Farming Simulator 15 offers an immense open world filled with detailed visual effects. In solo, or in online multiplayer (exclusive toPlayStation 4 and Xbox One), develop and manage your own farm: harvest, sell, breed animal (cows, chicken and sheep), invest in new and more powerful vehicles or tools, and much more! Discover the new activity in Farming Simulator 15: woodcutting, and its selection of entirely dedicated vehicles and tools!
Across hundreds of acres of land offered by the new Nordic environment, and a renovated North American environment, use and drive over 140 authentic machines and farming tools, includingnew vehicles exclusive to consoles, from over 40 famous manufacturers: New Holland, Ponsse, Case IH, Deutz-Fahr, MAN, Liebherr…to name a few.
Farming Simulator 15 also offers for the first time a multiplayer mode on consoles (PlayStation 4 and Xbox One)! Invite your friends to join in your game: increase your productivity by sharing tasks or cooperating on bigger missions, and develop your farm faster!
Grab your controllers, because Farming Simulator 15 is scheduled for release on PlayStation®4, Xbox One®, PlayStation®3 and Xbox 360® on May 19!