The balance of finding an affordable, fast, and high capacity hard drive seems impossible. Seagate may have the answer in what they call, a Solid State Hybrid Drive (SSHD), now in its 3rd generation. Given its name, the drive is designed for small laptops. Though I've found that it will work perfectly fine in PCs, and will even fit PlayStation 4s an alternative means to get better performance at a fraction of the cost of an actual SSD.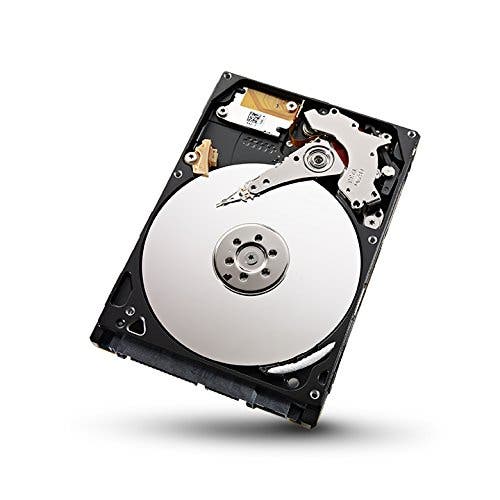 The review unit we were sent was the Laptop Thin version, which has a maximum capacity of 500GB. Other models, like the Laptop SSHD, does 1TB by utilizing two 500GB plates. There's also a Desktop version, that is capable of 2TB. Seagate has many offerings utilizing their hybrid technology, and there are size differences, so it is important to make sure you purchase the right size for the right system you intend to install it on.
The SSHD has many applications due to the Laptop Thin's specific physical size. Registering at a mere 7mm thin, it can do just about anything. It can be used to replace the default PS4 drive, and while it doesn't have more capacity, you'll see speed improvements. The standard HDD used in the PS4 is the same size and RPM, but the flash memory that's on the SSHD gives it a huge advantage. While it is tiny, I mounted on my mid-size ATX case, and put a fresh install of Windows on it, which gives it a nice speed boost as well.
Being in its third-generation, solid-state caching is not a new technology. But where it becomes impressive, is in its already mentioned size. The drive has a SATA 6Gbps interface, the SSHD will work with older SATA interfaces, that will surely boost anything it is connected to.
Seagate's SSHD Laptop Thin has 8GB of flash memory. This is to be used for frequently-accessed files, the SSHD's controller actually uses an algorithm to learn which files you use most frequently. From, there it moves those files to the NAND flash memory to be accessed quicker. This process doesn't require any drivers, so it should work in Mac and Linux laptops, as well as on Windows.
With using BootRacer on Windows 8.1 Pro, I was able to get some interesting results on boot times using the SSHD. The first time using it, was met with:
Boot Time to Logon Event: 00:00:36 (36 seconds)

Total Boot Time to Desktop:00:01:13 (159 seconds)
The second time, doing another restart gave me:
Boot Time to Logon Event: 00:00:36 (36 seconds)

Total Boot Time to Desktop:00:00:59 (59 seconds)
Though, the best time on record was the second time:
Best Time: 00:00:59 (59 seconds)
That said, restarts after this didn't return any further improvements, just more or less the same.
Seagate Laptop Thin SSHD 500GB Specifications:
Performance
MLC NAND 8GB
Capacity 500GB at 5,400 RPM
DRAM Cache 64MB
SATA 6Gb/s
Average Data Throughput 100 MB/s
PC Mark Vantage Average HDD Score: 19,838
Average Windows 8 Boot Time <10secs
Seek Average, Read <12ms
Seek Average, Write <14ms
Configuration/Organization
Heads/Disks: 2/1
Bytes per Sector: 4096
Reliability/Data Integrity
QuietStep Ramp Load
Load/Unload Cycles: 600,000
Norecoverable Read Errors per Bits Read, Max 1 per 10E14
Predicted Annualized Failure Rate (AFR) 0.48%
5 / 7 / 9 mm height
Three Year Limited Warranty
Size (LxWxH): 3.951in (100.35mm) x 2.75in (69.85mm) x .275in (7mm)
Weight: 0.209lb (95g)
Power – Idle, Typical 0.9 – Seek, Typical 2.5
Environmental
Acoustics (bels-sound power) – Idle, Typical 2.0 – Seek, -Typical 2.2
Shock, Operating, 2ms (Read/Write) (Gs): 70/40
Shock, Non-operating, 1ms and 2ms (Gs): 300
Operating Temperature: 0°-60C°
Nonoperating Temperature: -40° to 70°C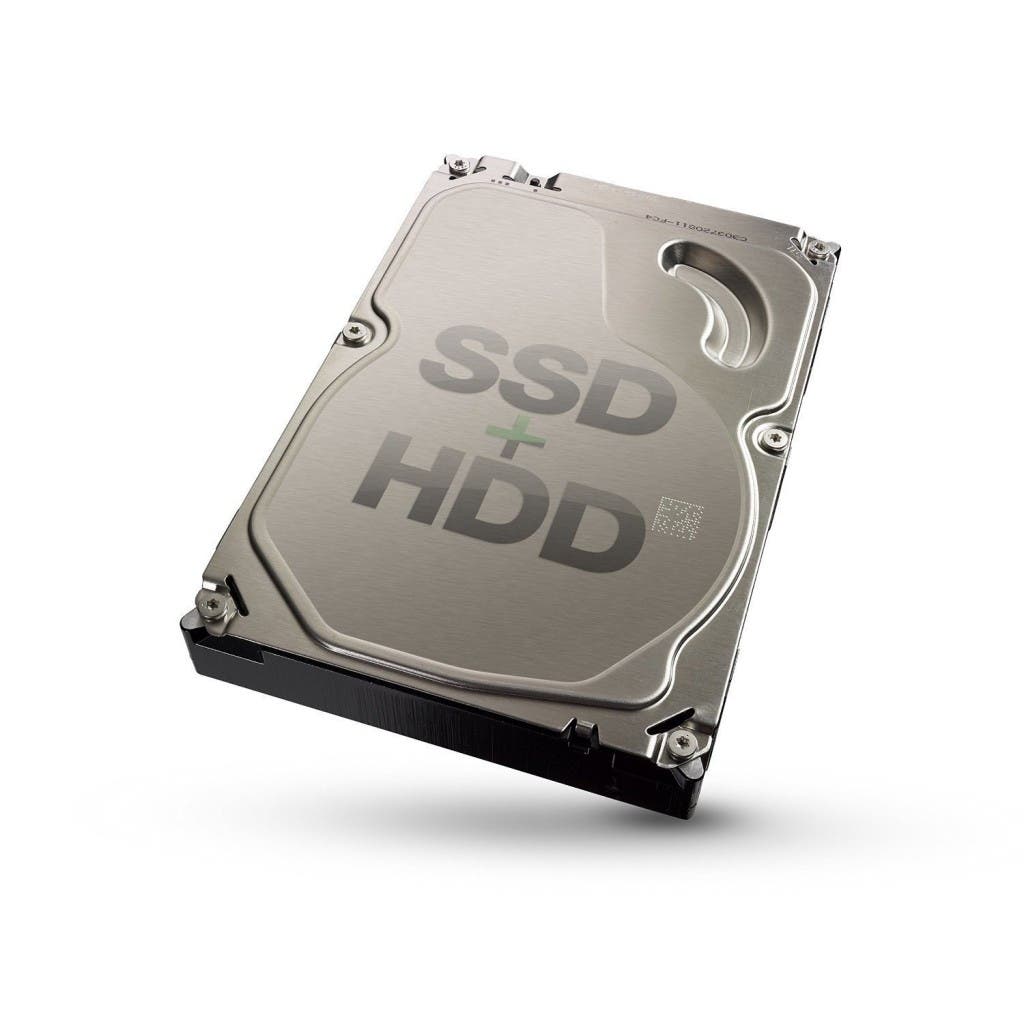 The quality and speed of this SSHD is unmatched, for the price. Despite the slower spin-rate of the plate, I found improve performance over a regular hard drive. The cost per terabyte comes down to about $0.11/terabyte.  It's not an ideal solution a desktop, but it is cost effective. The true benefits will be seen in a laptop or PS4. The size of this drive, specifically the one reviewed has some great versatility to be applicable to many different types of systems and provide performance enhancements for money well spent.
A review unit was provided by Seagate for review purposes