The "simulator" genre has gotten quite crowded over the years with some… Now wait just a gosh darn second, this is sounding quite familiar. Let me do a quick search of the site and, ah yes I did review Farming Simulator 2015 back on the PC. Well if you've played, or read my review, you know that the PC version is a joy to play if you're into that micro/macro-managing of a farm. The PlayStation 4 works plays just as well and is just as enjoyable.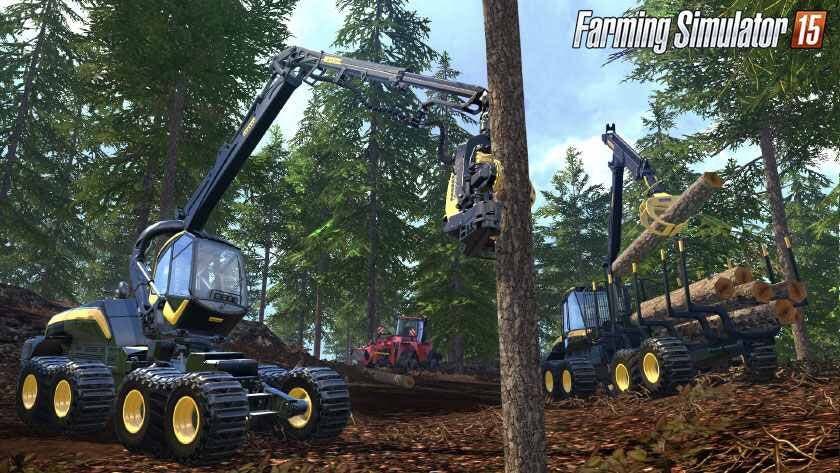 Surprisingly, playing with the Dualshock 4 on the PS4 is fun and fluid. At first I wasn't sure how well the game would translate to a console being that it's very sim focused and those are typically tailored for mouse and keyboard control. Using the Dualshock 4 was no problem at all though, menus were simple to navigate and the use of all the options on your farm equipment are made simple by using a shoulder button as a modifier. Hold it down and it brings up a second set of options for the equipment your using. Sure it's not as fast as a mouse and keyboard but it works with the slow pace of the game and relaxing setting of a couch. Also like the PC you're presented with two worlds to cultivate, the rolling Scandinavian townland or a quiet middle American town. For some of the basic tutorials, you'll want to hunker down in the Scandinavian townland.
A lot has carried over from the PC version and the plethora of tractors and farm equipment is all still there to use. The tractors are still the best looking and most detailed farm tractors in any game and the world looked crisp, things seem pretty on par with what you would find on the PC, unfortunately even the collision issues made their triumphant return. This time as I was taking the chainsaw to trees, it gave me the weirdest collision detection issues. I would go to cut a tree but have my chainsaw not cut where I wanted to trying to pick up trees was an adventure in itself. It wasn't a huge issue that caused headache or anything but it happened enough to start becoming a nuisance.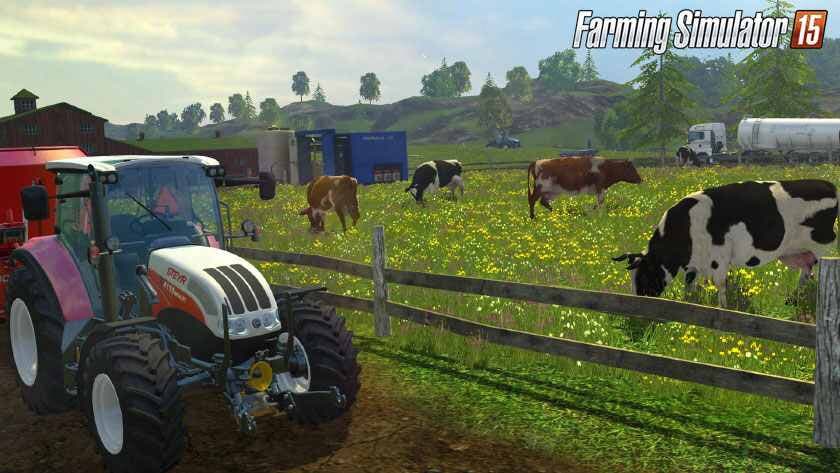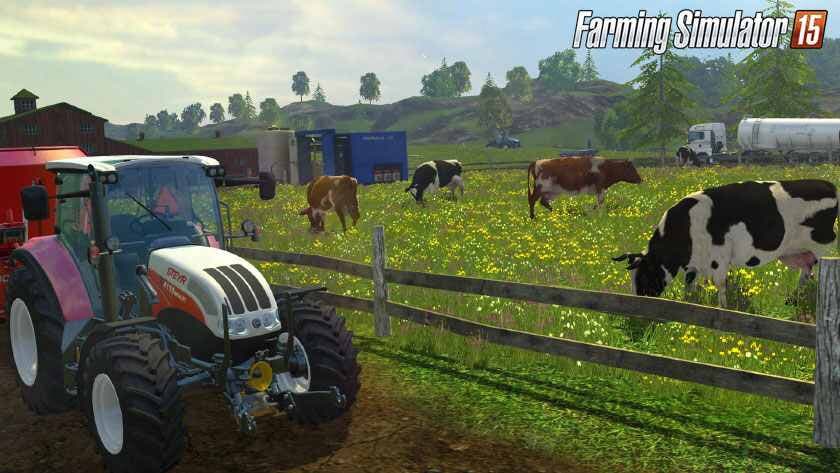 There isn't much more to say, game is a near exact copy of the PC release and I'm giving the same score since I had just as much fun with it on the console version. For some more detail here and there feel free to read some of the other thoughts I had on the PC review but just know that I still recommend this as a purchase if you enjoy the farm life or yearn to relive the days of games like SimFarm.
A PlayStation 4 code was provided by the publisher for review purposes