With a year since the original release of The Crew, the game was an ambitious take on the massively-multiplayer open-world driving game. Personally, it failed tonally with its story and with the actual driving, which is undoubtedly the most important aspect of a racing game. Between then and now, that's been fixed, and The Crew's new expansion, Wild Run is about having some real fun while doing some cool things the base game wouldn't allow. This expansion gives The Crew a boost to its personality, making it almost a necessary addition to The Crew.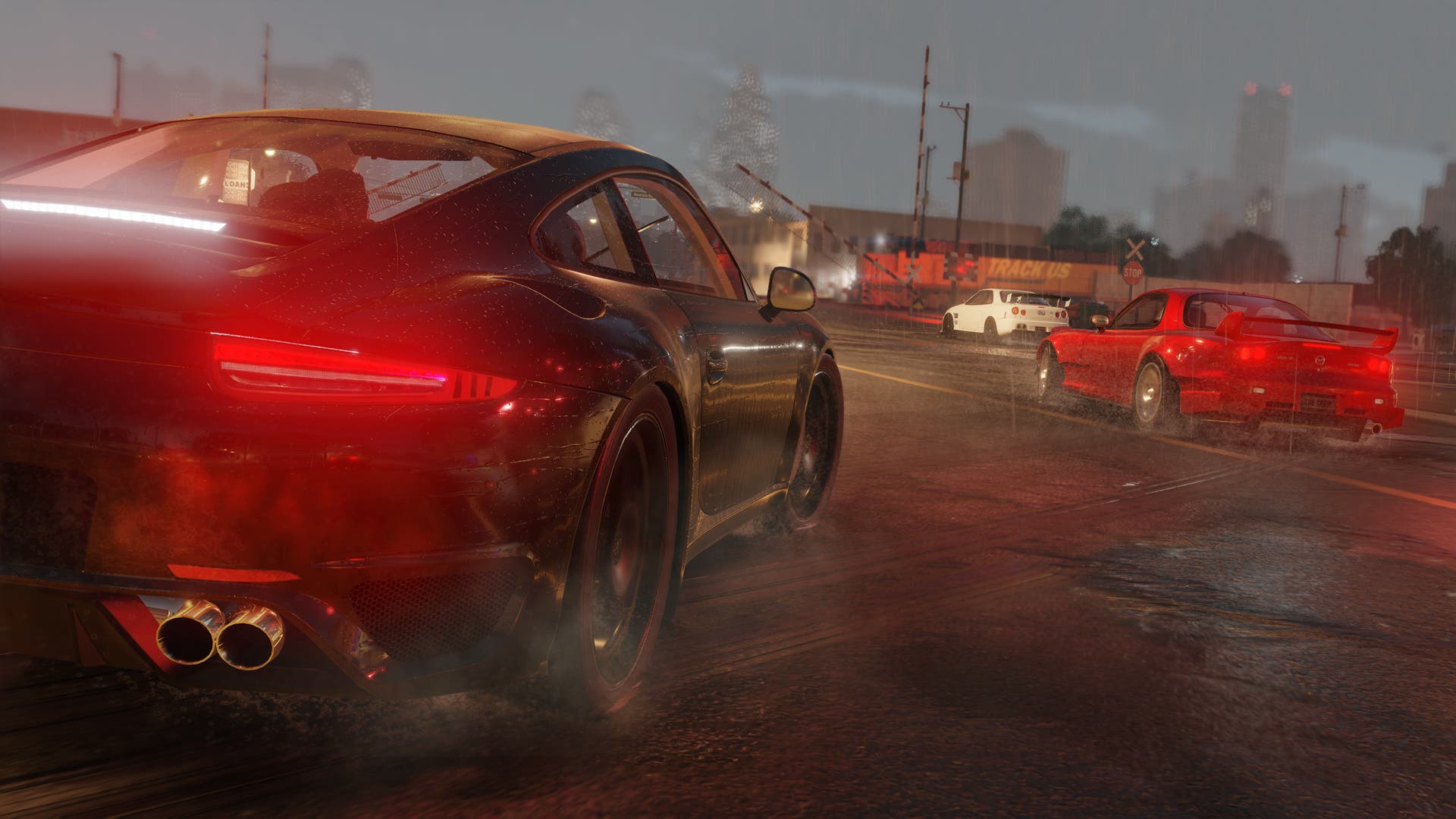 The Crew now comes with a patch that not only provides a visual overhaul, but a better UI for functionality and readability, improved sounds, and fixes to the handling which is a free update to all existing owners as well, and does not require the expansion. Honestly, the game just absolutely stunning now, especially with that evolving weather, making for rain storms to look magnificent. Before this patch, I'd say The Crew looked good for this gen, but could have been mistaken for a late last-gen game. Now The Crew looks like a proper game from this generation.
Anyone who played the open beta or the full retail game complained how the controls and handling were way off. I had to tweak the controls quite heavily to make every type of car control the way I wanted, but even then cars would spin out rather dramatically, with no way to recover. Now, the controls absolutely feel better. I even reverted to defaults and it feels really good, and those spin outs don't happen nearly as often. It's a game that feels better. That story though? Yeah, it's still quite awful. Thankfully The Crew excels in its core aspect now, the racing in an abstract looking United States.
Wild Run introduces a lot of color and much-needed personality that The Crew has been lacking. The content of the expansion is fitting with the existing events, and now goes for an "extreme" tone that doesn't deafen the rest of the game. Given how serious the main game's story beats are, the character you play as behind the wheel seems like a contradiction. Thankfully there's no story or dialogue to make this an actual issue.
When playing the Wild Run expansion for the first time, you'll be presented with notifications and short videos showing you what's new, and then put behind the wheel of the game's three new extreme ways to modify your car: Drift, Drag, and Monster Truck. Drifting is what you'd expect to be, with little to no surprises with handling that's exaggerated that I never quite got the hang of to be competitive. Participating in drag races is about timing and accuracy, you first have to burn your tires to optimal heat and then manually shift as you tear down a straightaway. The Monster Arenas have you in locations that are built like Hot Wheels courses. With half-pipes, loops, and massive jumps, there's total freedom in how you earn your points. It's a bit of a collect-a-thon to earn all the points you can, but it's the only way to make an impact on the scoring system. Lastly, you can take something like a Nissan 370Z, and make it into a monster truck. As ridiculous as that sounds, it's actually quite amazing.
The dynamic of Wild Run revolves around The Summit, which is a festival of sorts in-game, but also brings player together socially that the base game just didn't. Now there are qualifiers to take part in, which leads to Monthly Summit Events that take place on the Salt Flats of Utah. In each qualifier, you can play anything you want, as much as you want to rank higher. Most of it is done as asynchronously during the Time Attack, Drift, Drag, Monster Arena, Brand Time Attack, Slalom, Jump, and Escape events. You'll play against real players in PVP, Forced Crew Events, and the Freedrive Challenge and Stunts modes. It's a bit too free-form to be totally engage, as many of the events do have you going at it alone. But you'll be presented with a list of players who did better than you, and that incentivizes restarting the event to improve.
The Summit's big draw for competing and participating is all about obtaining that special parts, and even cars that you can't get elsewhere. Your ranking in each of these events earns you medals to participate in the monthly summit event, a total of three must be obtained if you are to be invited to that event. If you don't get that, you can spend real-world money to buy your way in too. Once you've completed a qualifier, then you wait for the summit to begin, assuming you've made it in. There's a lot of waiting in this expansion, and having to replay events as no new ones appear.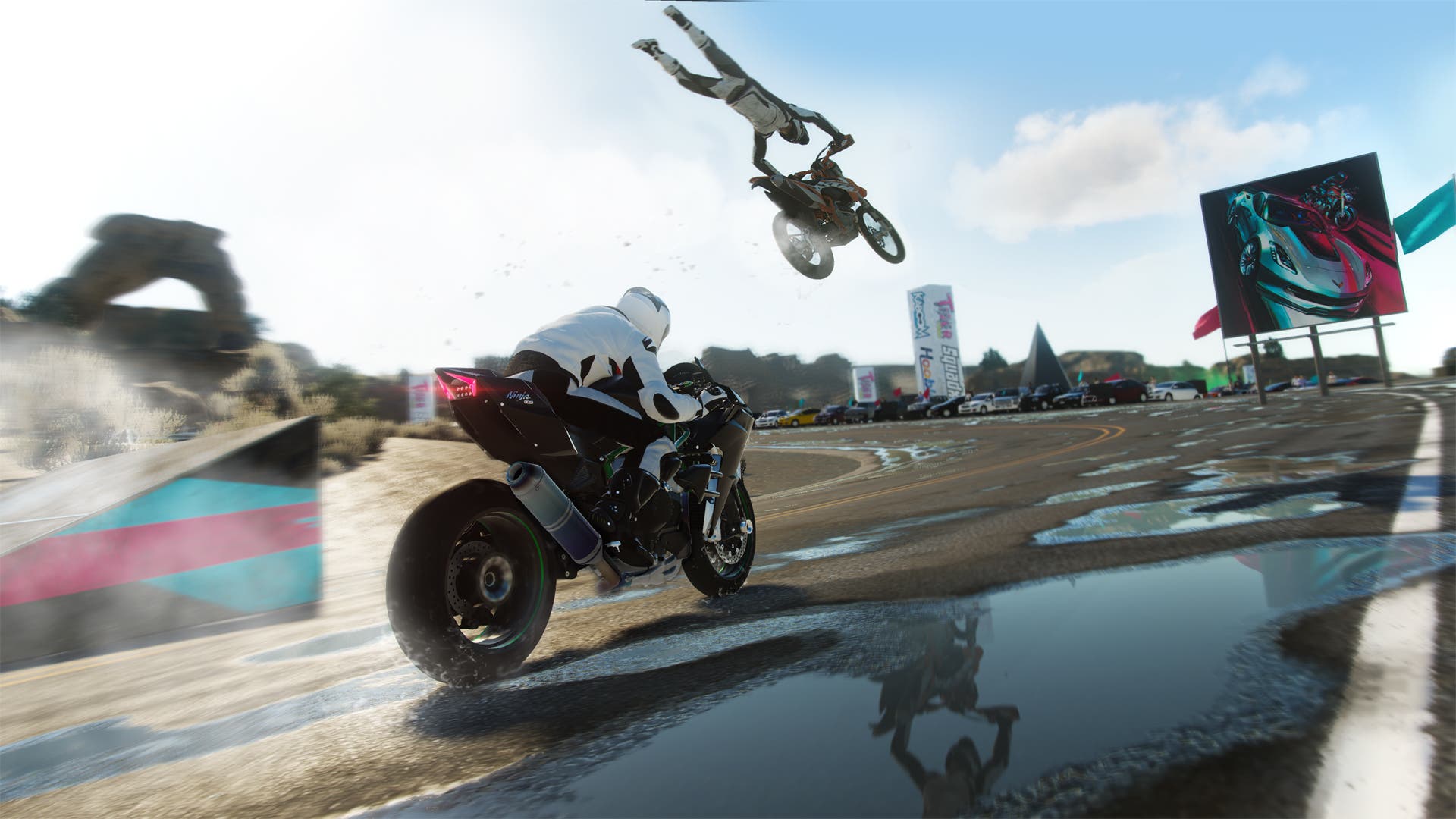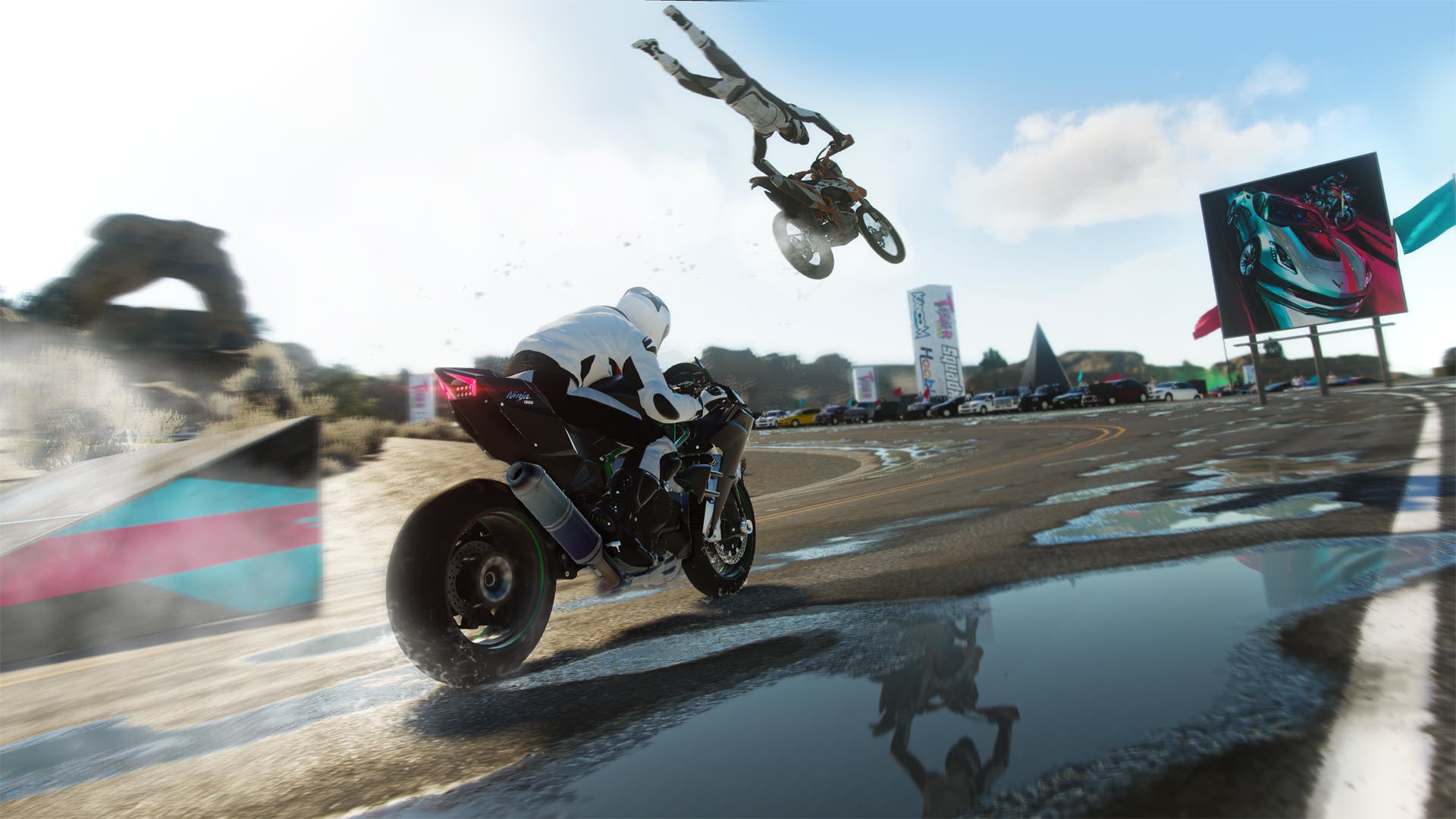 What Wild Run doesn't do especially well, is show you that there are motorcycles in the game. If you've seen the trailers or checked the map, you'd see a new dealer on the map that sells bikes. But the game itself does a poor job of actually telling you this more prominently. You'll have the option of buying Victory bikes, KTM dirt bikes, and the high-speed Ducati's. Each of them handle and perform differently, and also have the option of getting Street and Performance upgrades. Sadly, there is not an option to turn your Ducati into a two-wheeled Monster Truck.
Ivory Tower and Ubisoft Reflections have spent this past year improving the core game and bringing some fun into The Crew by also making it better to control and look at. With or without the expansion, The Crew is what it should have been last year. Wild Run demands the player have a lot of skill and patience to do well to qualify for The Summit event. Though this expansion can't be played standalone (it requires the base game), Wild Run does make The Crew feel like a complete package, and it becomes it a worthy recommendation for anyone wanting to buy it. By itself, Wild Run doesn't give players enough to do while waiting for the next summit event, other than replaying events.
A PlayStation 4 copy of The Crew Wild Run Edition was provided by the publisher for review purposes.