As Saving Content's official unofficial full time NASCAR correspondent, it's only fitting that I be the one to review the NASCAR expansion pack for Forza Motorsport 6. With years of NASCAR racers played under my belt and over a decade of fandom of the sport, I can safely say that this expansion is a good time and true to the sport.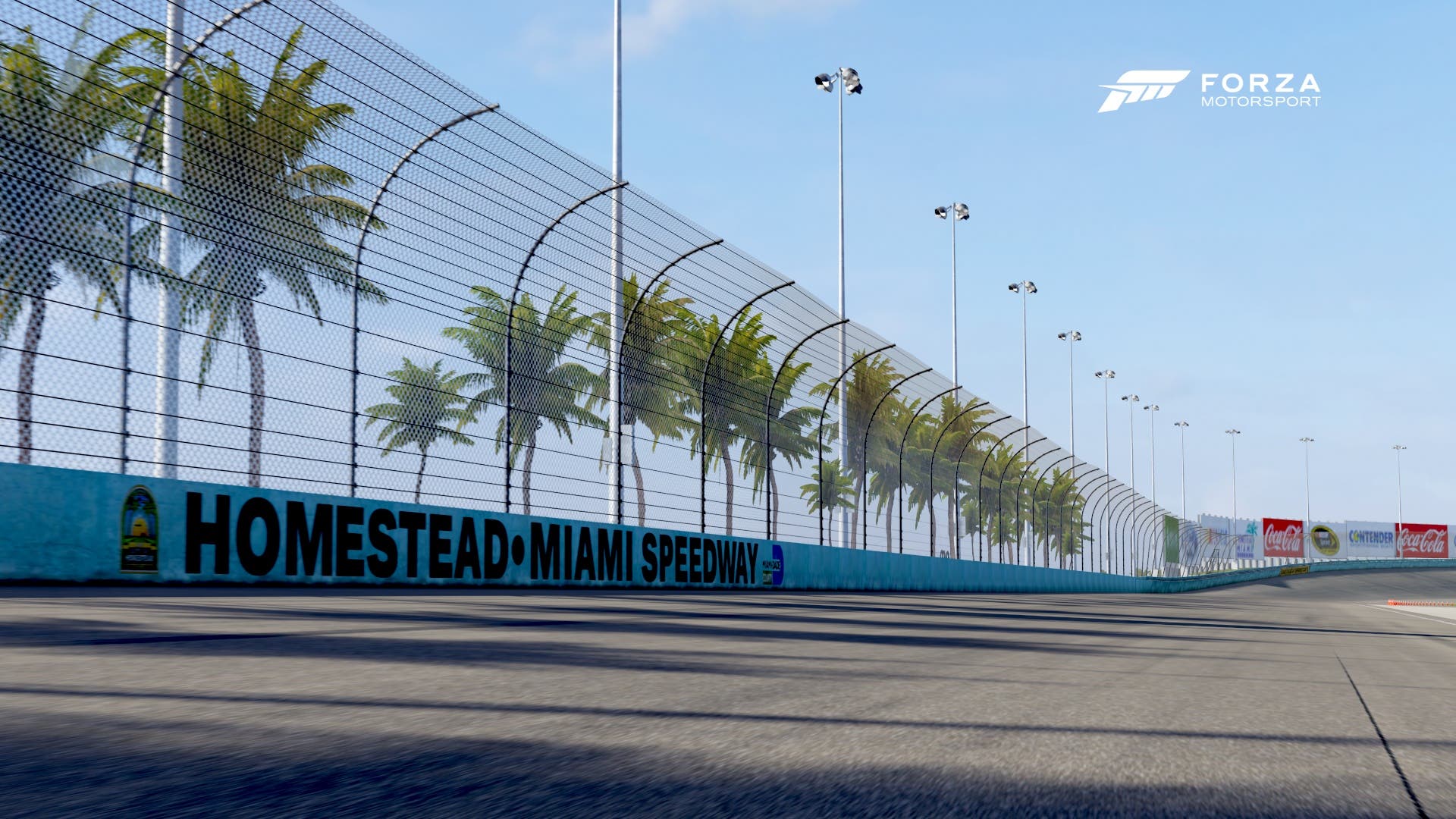 The NASCAR Expansion pack is the second piece of large DLC for arguably the best console racer out there, Forza Motorsport 6. The Porsche pack was the first and is similar in its layout. If you don't own either pack, they will show up in your Forza Motorsport 6 menu. Taunting and tempting you to unlock it's grey overlayed options. After dropping 19.99 on this expansion, it's like opening up a brand new game mode with new menu commentary.
To keep things fresh, Turn 10 has added a new career mode that clocks in at around 10 hours play time. It's split up into nine series of five races. You'll encounter classic tracks like Daytona and The Brickyard with the newest track to Forza Homestead-Miami making an appearance.
Unfortunately Homestead-Miami is the only track that gets added with this expansion and Homestead seems like a redundant choice. We have the two great "ovals" of Daytona and Indy and the classic NASCAR road courses of Watkins Glen and Sonoma (Sears Point or Infineon depending on your generation) so what seems to be missing from representation is our exciting short courses. How amazing would it have been to race at Bristol or Martinsville in Forza 6. The Monster Mile at Dover Delaware or something slightly bigger like Richmond or Darlington? Any of these tracks would have set my jumpsuit jingle bits on fire. This has to be my biggest disappointment with this whole expansion.
Turn 10 gave us 24 stock cars to choose from to compete with in a series of challenges around the world. At first that number might sound like a good amount until you realize that it includes duplicate cars. If a car has a second paint-scheme (or livery if you're not of NASCAR lineage) Turn 10 has made that a separate car. So where you only have 2 Ford Fusion teams to choose from, they have padded that out to 4 cars, 2 paint-schemes for each car. If you like to create your own designs, they seemed to neglect putting in a blank model for each brand. So now if you want to create your own car with a new number, the name of the car will always have the original number in it. For example, the #11 Saving Content car you see in these pictures is named under the #2 car. A minor annoyance but just enough of one for me to mention.
Getting past the car count and poor choice for an added track, the new NASCAR World Tour mode is a hoot. You'll visit standard NASCAR tracks like Watkins Glen to places you'd only dream of seeing a stock car on like on the Nurburgring. Again this is a 10 hour affair with 9 events of multiple races to take part in. Are these fun events? Oh yeah they're fun. After the World Tour, you can hop into the showcase and take on the variety of events there for new challenges, or try your hand at Multiplayer with league play or the standard set of multiplayer lobbies.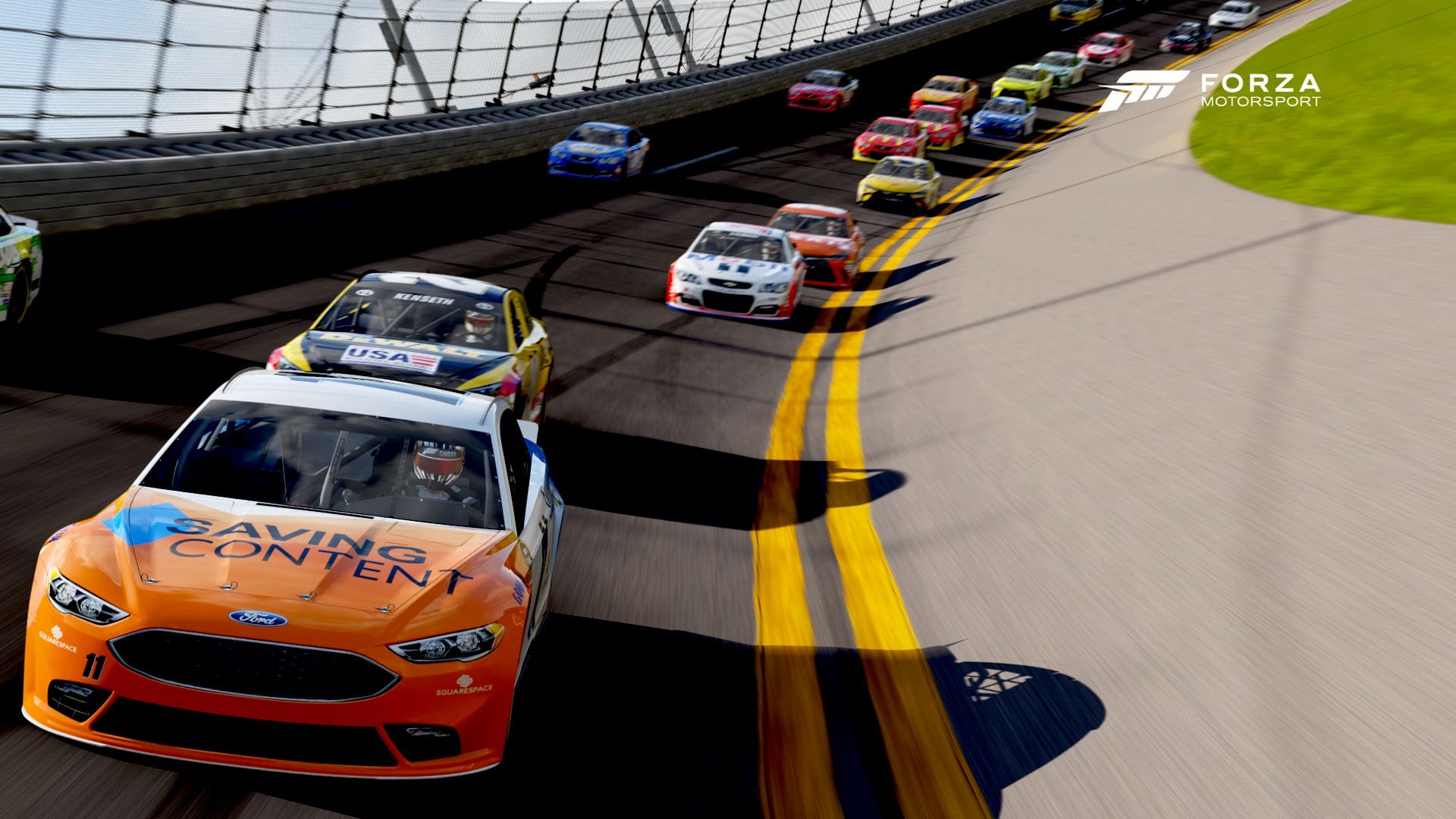 What's interesting with the this expansion pack is that Turn 10 has introduced some new game mechanics for the first time. Since the draft plays a huge role in NASCAR, Turn 10 introduced a new drafting feature to help you as a driver pick up feelers when you're in said draft. Basically the controller starts to vibrate giving you a physical cue to use. Since there's not much in the way Turn 10 could incorporate a spotter into the game, they've created a system of arrows that will help notify you of whose in your blind spots. Of course this system is no replacement for a good spotter but it's just a little more information that you'll be glad you had.
The new Quick Stop feature forces you to take a pre-determined number of stops on pit road. Once activated you can decided if you want everyone to have to make one stop or more, this creates a strategy game where you have to decide which lap would be best for you to pit and come out on top. It's always been said that NASCAR races can and do get decided by your pit strategy and the quick stop feature bring this tension to the short lap races we are all accustomed to. Before you start asking, yes all these new features can be carried over to non-NASCAR race events as well.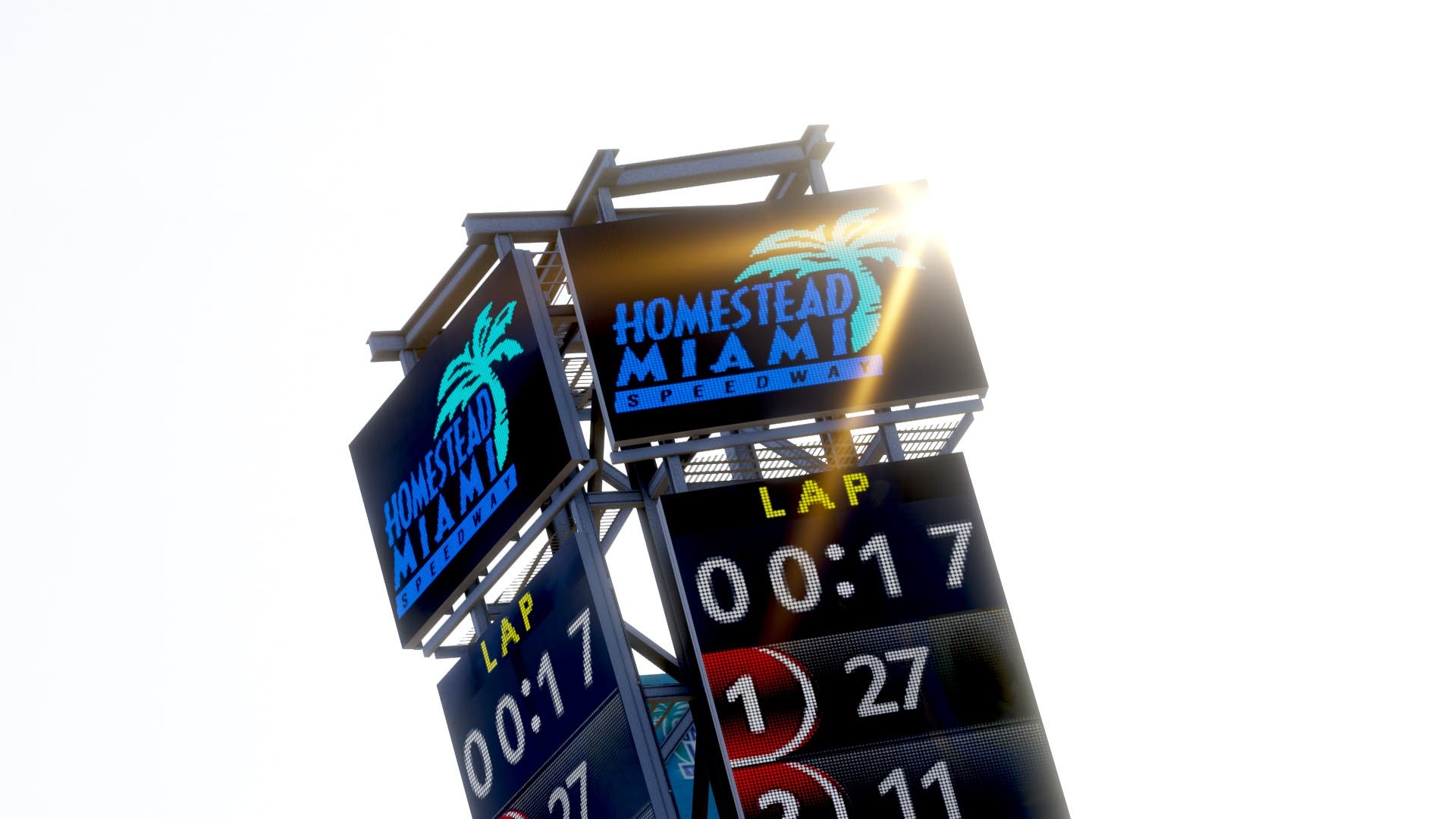 If you were only ever going to buy one DLC pack for Forza Motorsport 6, unless you really really really love Porsches, you should buy this one. There is enough new stuff in here that it adds to the already enormous amount of stuff to do in the base Forza 6. You should also buy this if you need a somewhat simulation NASCAR fix. The expansion has some issues but overall comes together for a fun time, so in the words of a famous NASCAR legend, "let's go racing boys".
An Xbox One code was provided by the publisher for review purposes