Deadlight is another in a long string of games that's about the undead. While that might make some folks groan, Deadlight did things a bit different from a gameplay perspective to keep things fresh. Opting to go for more of a side scrolling style of gameplay akin to something like the classic "out of this world" it was a unique take if somewhat flawed and frustrating at times.  We now see a return to the series with the Director's Cut, which offers some refinements, but mostly more of the same.
Deadlight originally debuted on the 360 and PC platforms.  It was met with a bit of mixed reception. Some found it boring and uninspiring, others found a unique take on the zombie genre even with its issues. I fell into the later. The story takes place in the 80's, following Wayne as he attempts to leave Seattle and get to the safe zone and potentially re-unite with his family. It's a dark story and one that is filled with a very grim outlook from the get go.  It's a tale that definitely felt more in line with the zombie themes at play but it had a moment I didn't expect and I'll leave it at that.
Gameplay consists of platforming, puzzle solving and dealing with the zombie horde. As we know humans are also sometimes worse than any zombie can be and Wayne discovers in his journey. The PS4 version here looks great and the atmosphere and visuals get a slight boost because of it. From derelict buildings, to stormy woods, and underground booby trapped passages, Wayne has his work cut out for him. Getting surrounded by a zombie horde is just as bad as making a wrong jump and falling to death. Either way it's not a pretty outcome, but luckily Deadlight has a decent check point system to keep players from getting too frustrated or repeating too often.  That said there isn't much here to convince players that don't enjoy this style of genre to come to the adventure platform side. Deaths can still be trail by error at times, there is learning curve to exploring, and once the game has been completed, there isn't much of a reason to replay unless to experience the story and environments again.  A onetime through might be best for some people, though I do personally prefer revisit these every so often, even if for the small thing. For example, Wayne tackling through the door animation, I just can't get enough of.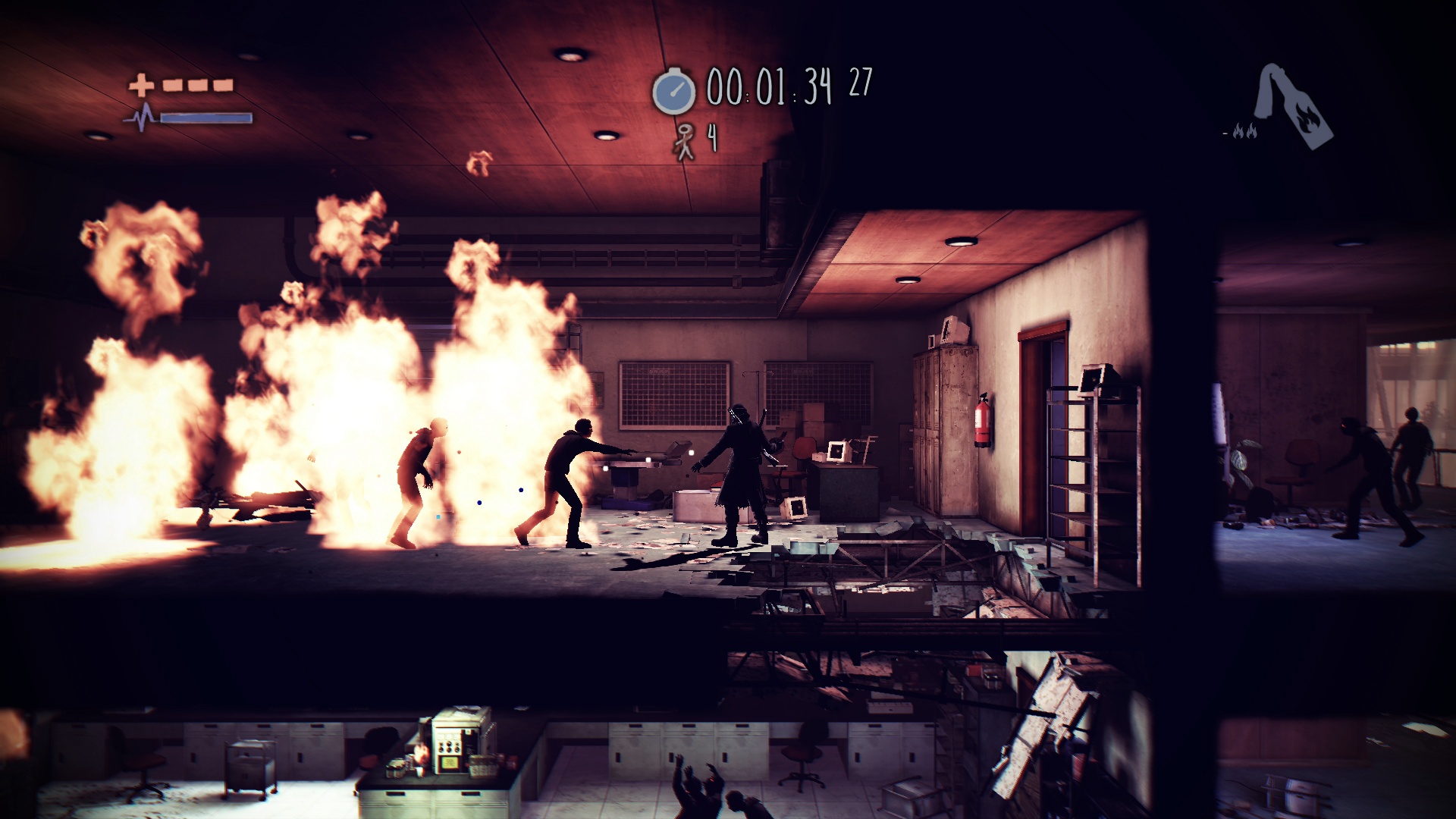 Deadlight does a lot of cool things with the genre it's in and it's a zombie game that seems to stick to its dark mature elements while providing an decent platforming puzzle experience with an interesting enough narrative. The controls feels a bit better in this new version and the survival bonus mode is a nice addition. That said, if Deadlight has already been experienced years prior, I'm not so sure there is enough new content here to get players to pick it up for a second time. Though if zombies and "Prince of Persia" old school style gameplay are two things that players have interest in, Deadlight is worth a trip to Seattle. Just don't expect it to be the most memorable or longest of journeys.
A pre-release PlayStation 4 code for the game was provided by the publisher for review purposes.