Rotor Riot's Wired Controller for Android (v1) is fantastic, simply put. It's use cases go beyond Android systems, and work on as drone controllers as well. My experience with this wired controller was using it in Android games exclusively, and it works well beyond my expectations. This is a full-sized controller that has uses in mobile games that mitigate the argument that mobile games can't capture the console experience. The look, the feel, and the overall enjoyment with this controller cannot be understated, no corners have been cut, and the Rotor Riot Wired Controller for Android should be yours.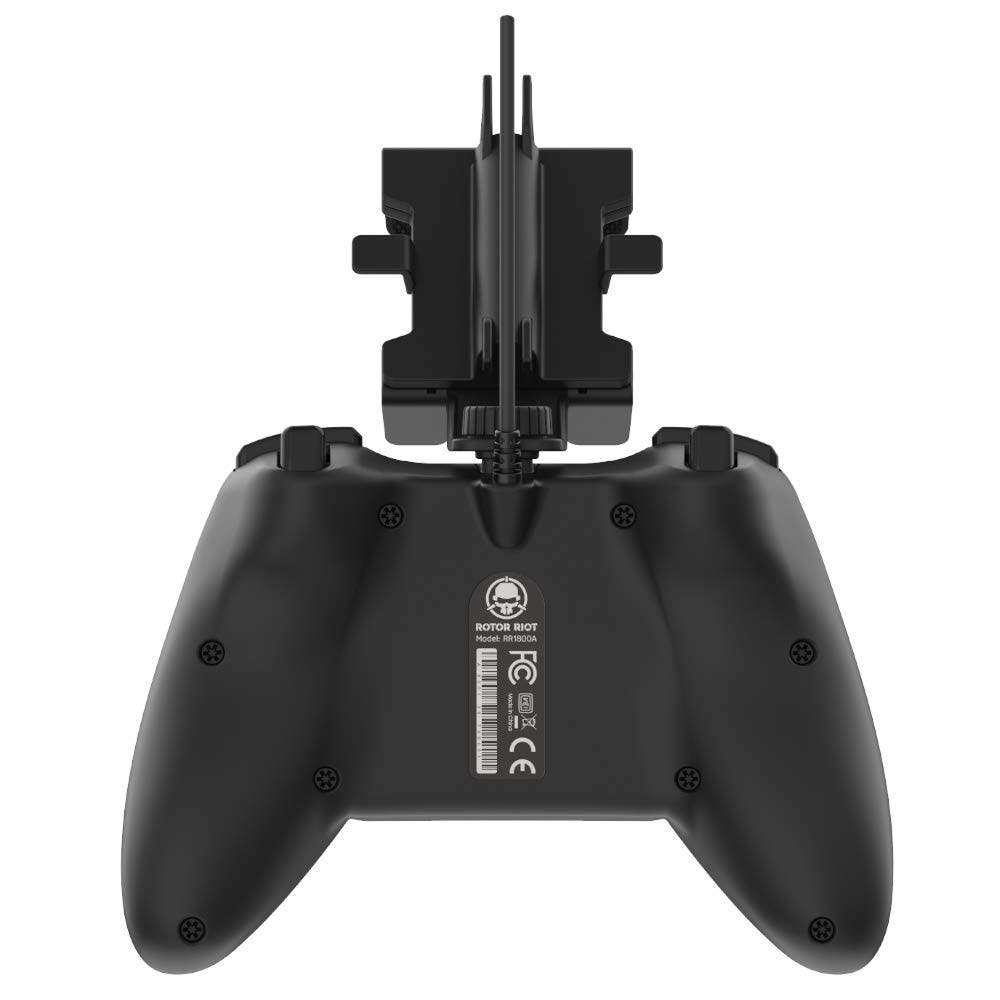 Setting up the controller is a breeze. You can either just plug in the USB-C cable to your device and start playing, or you can attach the arm on top of the controller to hold your phone over the controller, plug in the USB-C cable into your phone, and then start playing. I have a Google Pixel 2 XL, and this controller just works. Even using a phone in a moderately sized case proves no challenge for it to fit inside the clamp. If you have a pop socket, then you'll more than likely have to remove it for it to work. The Google Pixel 2 XL is not a light phone, and so the way it rests as part of the controller is weighty, though not something I'd call heavy. If you do have an aforementioned pop socket, then using that to stand up the phone and just plugging in the cable would be more than sufficient if you have a tabletop. If commuting on a bus or a train, the controller arm and clamp is more feasible.
In an ideal world you should be able to use any existing console controller with your phone, but you can't. For being a custom designed Android-only controller proves to be of the same quality you can find on PlayStation or Xbox. It has L3 and R3 stick compatibility, most notably with Fortnite. Buttons are Xbox-style for letter usage and placement of A, B, X, and Y. And since it's wired, there's no lag at all when using. Button presses are exactly what you'd expect them to be. Every button and joystick feels of high quality.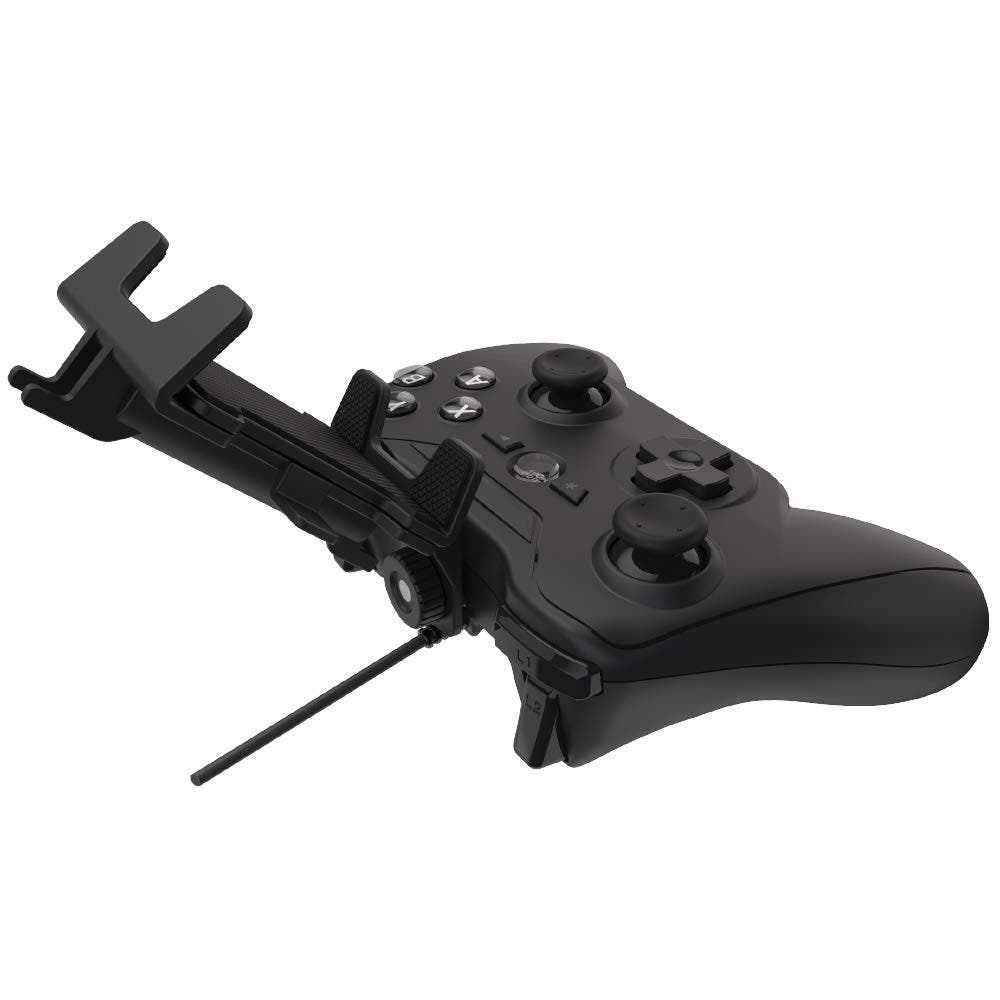 I don't have too many issues with the controller, at least from a performance and use scenario. There's a button that lights up on the controller, and you can press it, but in my experience it doesn't do anything. It says "Ludu Mapp" as if to open the app or something, but it never does. This controller is admittedly wired, but it would be nice if it had battery backup in the event you wanted to go wireless. And lastly, building on the last point, this controller (version 1) doesn't offer USB passthrough. Which is to say, that the controller runs off the battery of your phone, exclusively. So by playing games and powering a controller, you can chew through your battery pretty fast.
While not every game supports it, the inclusion of having L3 and R3 compatibility is useful in the games I tried it on. I also found it weird and exciting that I could use the controller to navigate the Android OS with it as well. It's a neat, and wonderful surprise I'm happy about. This feels close to Xbox One controller quality in every way, and doesn't disappoint.
The Rotor Riot Wired Controller for Android works on a lot of games, but the ones I tested were Fortnite, Modern Combat 5, Asphalt 9, Dungeon Hunter 5, and Minecraft. Each game just worked with the controller (due to them having support for gamepads), but I didn't have to map buttons or do any kind of syncing for the controller to be recognized and used in-game. For a mobile experience, you really don't want to have to spend any time doing configuration or troubleshooting. It being plug-n-play is ideal as it gets.
There's a recommended, but entirely optional app, called Ludu Mapp (Ludu Mobile App), and it's an affiliate application for Rotor Riot to recommend games and applications that are compatible for the controller. It's great for being a recommendation for games I've missed, hadn't heard of it, or simply got buried by other releases. And them being controller compatible were easy to start downloading and play.
For those who PC game, there's a beta of the Steam Link app. Steam Link allows you to stream your PC games from Steam installed on your gaming PC to your device, whether it be a Steam Link or in this case, a phone. And it works incredibly well, using your network to stream it over. I tested it with Rocket League, Grand Theft Auto V, and DiRT Rally 2.0 and was met with the same responsiveness as if the game was running locally on the phone.
If you're looking a controller that does it all, this is the one to get. There is an iPhone/iPad/iPod variant of this controller, so I think all of the things I say about it, apply to that one. If passthrough is important to you, I'd wait for the v2 of the Android controller before buying it. This controller opens so many possibilities for mobile gaming, and delivers on a console gaming experience. And does so with a modest price, excellent build quality, and compatibility that can't be beat.
A Rotor Riot Wired Controller (Model RR1800A / V1) was provided for review purposes