News
Oct 24, 2019
Dauntless celebrates Halloween with "Dark Harvest" event now, and new Hunt Pass 'Haunted Shadows' begins soon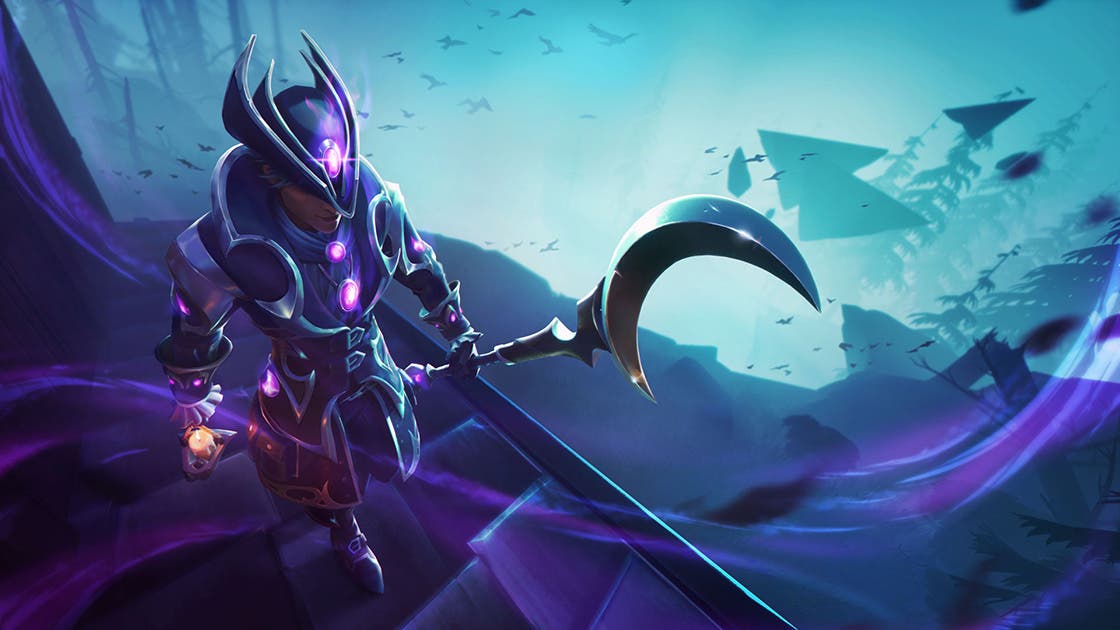 From Press Release:
Phoenix Labs and Dauntless are ready to get spooky with the limited-time Dark Harvest event, returning today to transform Dauntless to a land of perpetual night, glowing gourds, candlelit stalls and bring about the return of a mysterious dark cult. The frightening fun will continue with the Haunted Shadows Hunt Pass season launching on October 31, bringing spooky rewards alongside a number of quality-of-life updates players are sure to enjoy.
Running until November 5, Dark Harvest will kick off the Halloween season with the Unseen once again stirring in Ramsgate, giving Slayers a chance to investigate a number of mysterious glyphs with troubling transmissions placed throughout the night-soaked streets by the ancient cult. Ramsgate will also be dressed for the occasion with a fresh coat of spooky paint and a never-ending night.
Following close behind and continuing the witchy rewards Dauntless' newest Hunt Pass, Haunted Shadows, will go live on October 31. With Haunted Shadows, Slayers will be able to  earn a full set of cosmetic armour alongside the new "Ghost of a Dog" emote and more. Those who pick up the Elite track will also have an opportunity to unlock a set of armour to flaunt their inner Night Hunter.
In addition to ghoulish goodies, Haunted Shadows will include several quality-of-life improvements including an AFK kick timer, visibility improvements to the in-game compass and the ability to toggle Patrol Chests on and off. For a complete list of updates, check out Dauntless's latest blog post here.
Haunted Shadows will mark the first major update since Dauntless 1.0, the game's full release on Xbox One, PlayStation 4 and PC which included tons of new features, improvements, a new weapon type and much more. Slayers interested in what the future holds can find information on future updates via the official Dauntless roadmap. For more information and to download Dauntless now, visit: playdauntless.com